Izumi City in Kagoshima Prefecture is home to the Izumi-Fumoto Samurai Residences - an atmospheric townscape that takes visitors back to the Satsuma Domain of the Edo-period (1603–1867). Visitors here can enhance their travel experience by wandering the atmospheric streets in kimono, taking part in a tea ceremony and koto performance, riding in a traditional cow-pulled carriage, and enjoying delicious Japanese cuisine.
Explore a beautifully preserved samurai district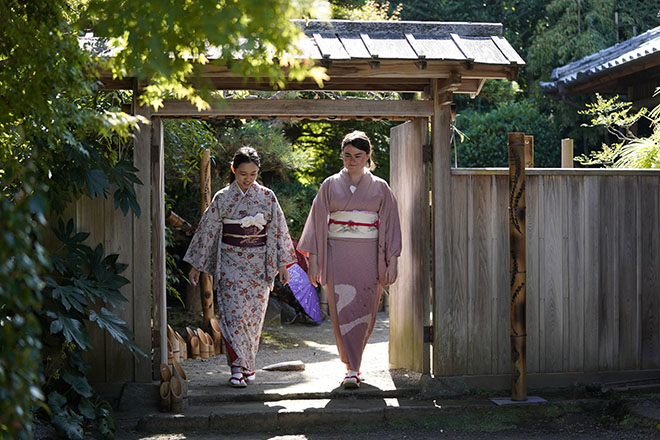 Izumi's samurai district is a recreation of what the area would have looked like around 400 years ago. There are roughly 150 samurai buildings in the carefully preserved townscape and it's surprising to know that many are still used as private residences. Two of the samurai buildings have been repurposed as museums and are open to the public. The authentic-looking district has shrines, temples, parks, and atmospheric restaurants. The beautiful wooden gate that stands in front of an elementary school is a popular spot to take photos.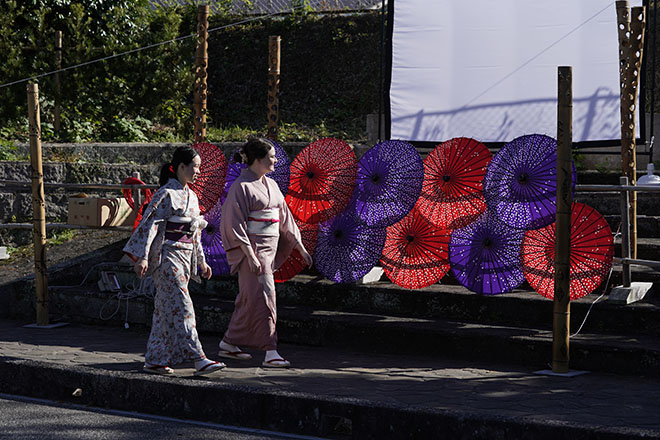 The district holds regular festivals, and If you're lucky, you'll see the area come alive with unique decorations, festival stalls, and people clad in traditional dress.
Dig deeper into Japanese culture with a kimono-and-tea-ceremony experience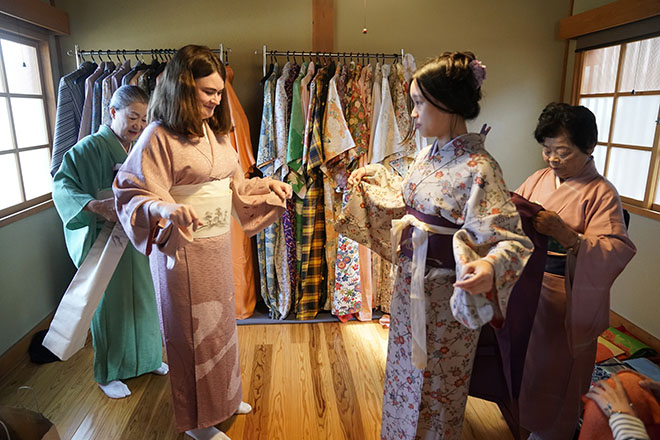 There are plenty of places to dress up in kimono and drink matcha tea throughout Japan. Izumi, however, offers something different. Visitors have the opportunity to dress in kimono while enjoying a tea ceremony and, occasionally, a koto performance. You can stroll the streets of the atmospheric district, enjoy a traditional cow-pulled carriage ride, and then take the kimono home with you (for females only).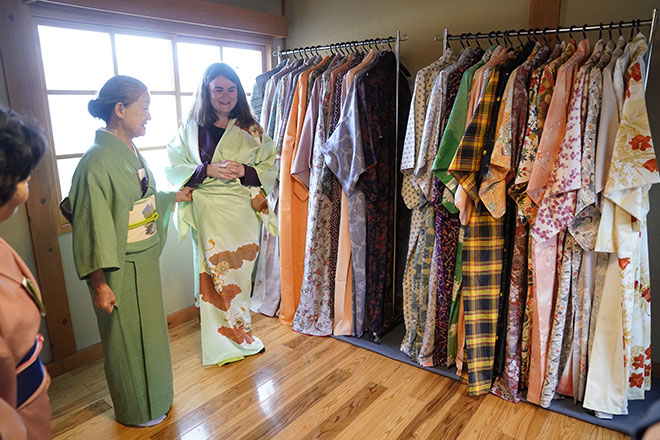 On this occasion, the experience begins near the Izumi-Fumoto History Museum in an atmospheric room with shoji paper doors. Local staff, Fumiko Shibuya and Nobuko Dozono, showcase the diverse selection of gorgeous kimono from which you can choose your favorite. The kimono and obi sashes are from storied local shops and each kimono and obi has its own story - Fumiko and Nobuko are happy to tell you these tales. Dressing in a kimono is a complicated process, but Fumiko and Nobuko have many years of experience. The only thing required on your part is a little twirling to help wind the obi.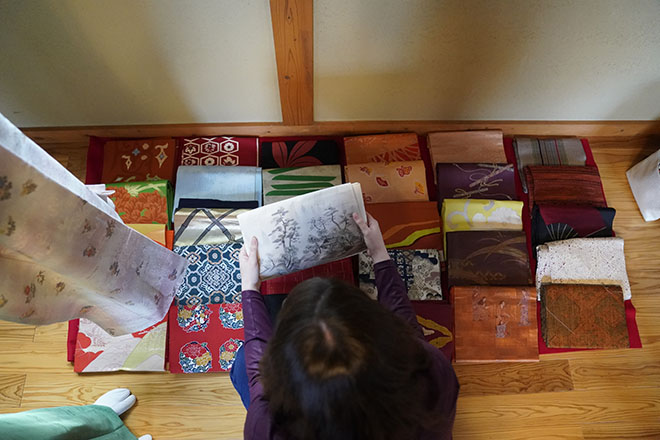 The best part of the 8,000-yen experience is that female visitors get to take the kimono, obi, and socks home - great value when compared to the cost of an equivalent set at a kimono shop.
Note that while men and women can have the kimono experience, only women can take the kimono home. Fumiko says this is because it's difficult to acquire an extensive size range of men's kimono; the structure of women's kimono means they fit a larger variety of sizes and heights. This means that the experience price for men is 5,500 yen.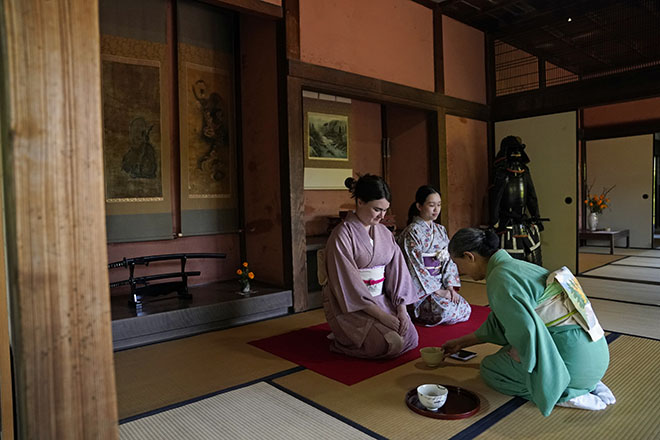 After you're dressed, your hosts will lead you through the streets of the samurai district to Saisho-tei, one of the samurai residences, for a tea ceremony, which is occasionally accompanied by a live koto performance. Fumiko educates participants on the "correct" way to kneel. She'll then bring in the wagashi confection and matcha tea, and show you how to bow politely and properly admire the tea bowl. Bookings can be made on the Izumi Navi website.
Organization name:

Izumi-Fumoto Kimono, Yukata, and Tea Ceremony Association
Organization address:

1-3 Midorimachi, Izumi, Kagoshima
Program:

Kimono Experience program at Izumi-Fumoto Samurai Residences
Meeting point:

Izumi-Fumoto History Museum car park, 10-39 Fumotocho, Izumi, Kagoshima
Open:

9 a.m.–5 p.m.
Program fees for five people or more (tax included) :

Kimono-wearing program for women costs 8,000 yen (footwear, under-kimono, dressing, etc., included; kimono, obi, and tabi socks can be taken home). Kimono-wearing program for men costs 5,500 yen (kimono and accessories cannot be taken home). Different fees apply for groups of four people or fewer, please inquire when booking.
Notes:

From May through September yukata casual summer kimonos are used. Reservations must be made at least 10 days in advance. Open year-round.
Languages available:

Japanese
Email:

kanko_c@city.izumi.kagoshima.jp (Izumi City Sales Division)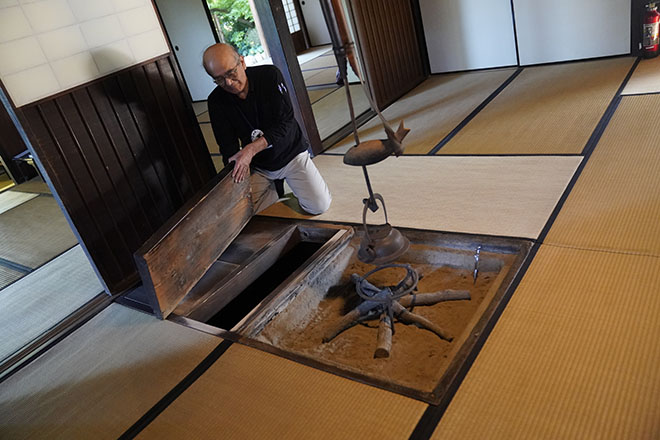 After the ceremony, head to the two samurai residences open to the public - Saisho-tei and Takezoe-tei (entrance fees required). These buildings have some fascinating architectural features, such as high ceilings. These weren't designed for aesthetics, but rather, to allow room for sword fighting. In this area, samurai would engage in combat by raising their swords high above their heads, and the high ceilings allowed for this practice. Architectural quirks in Saisho-tei include a hidden getaway tunnel under the hearth.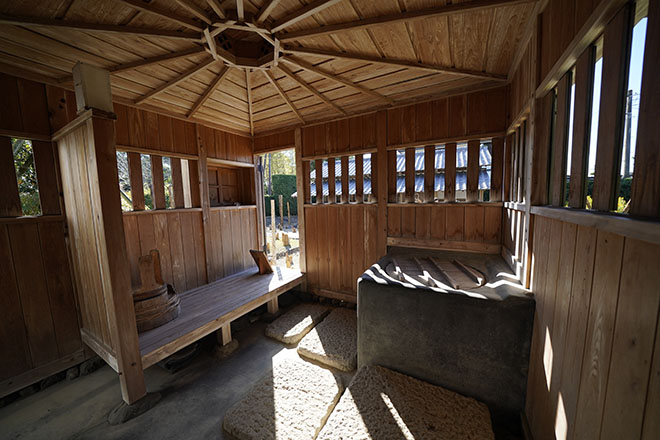 In Takezoe-tei, there is a traditional goemon bath in the garden outhouse, and a designated place to wash samurai swords.
There are friendly on-site guides at both buildings, and an English audio guide that can be downloaded, courtesy of the free Wi-Fi service.
Name:

Izumi-Fumoto Samurai Residences - Takezoe-tei & Saisho-tei
Addresses:

Takezoe-tei, 5-17 Fumotocho, Izumi, Kagoshima / Saisho-tei, 5-11 Fumotocho, Izumi, Kagoshima
Business hours:

9 a.m.–5 p.m.
Fees :

300 yen (tax included) for elementary school students; 510 yen (tax included) for high school students and older (single fee covers entrance to Izumi-Fumoto History Museum, Takezoe-tei, and Saisho-tei)
Open:

Year-round
Languages available:

Japanese/English audio guide (app)
Enjoy an atmospheric soba noodle lunch and a cow-pulled carriage ride through the town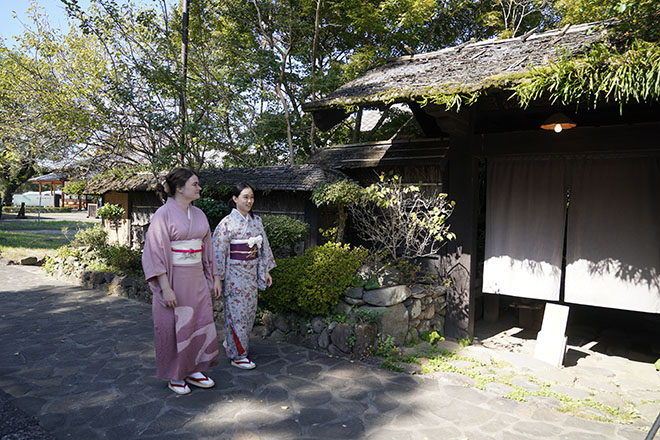 Gushoan soba restaurant is in a traditional 100-year-old building and offers several different soba noodle dishes. You can enjoy them piping hot or chilled, with toppings such as grated yam, seaweed, or mushrooms.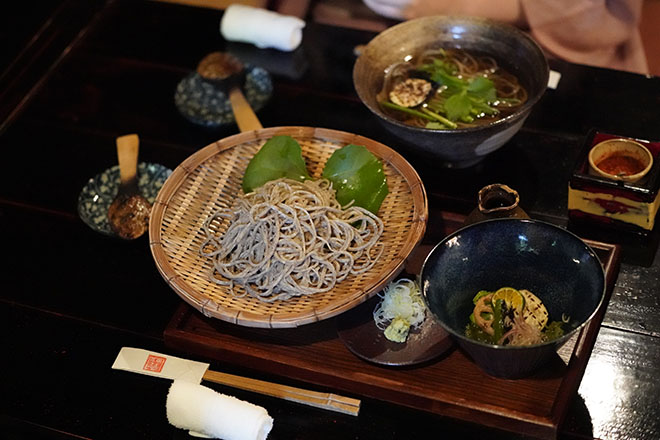 Name:

Gushoan soba restaurant
Address:

10-33 Fumotocho, Izumi, Kagoshima
Business hours:

Around 11 a.m.–until soba noodles run out
Closed:

Mondays, irregularly
Languages available:

Japanese/English menu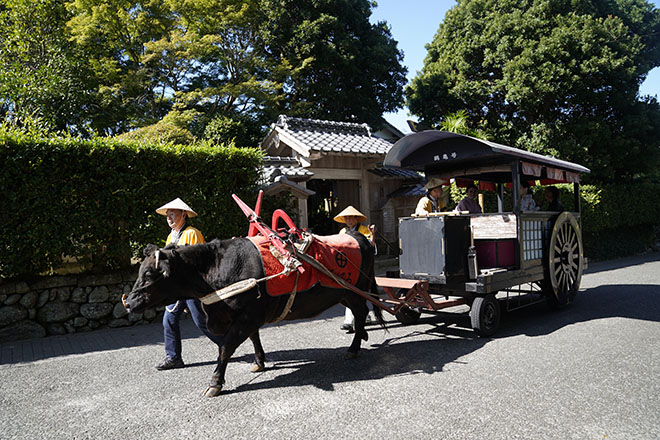 As a fun option, book a ride in a cow-drawn carriage that will take you around the samurai district. The leisurely one-kilometer-long ride lasts for about 25 minutes and is led by a local guide.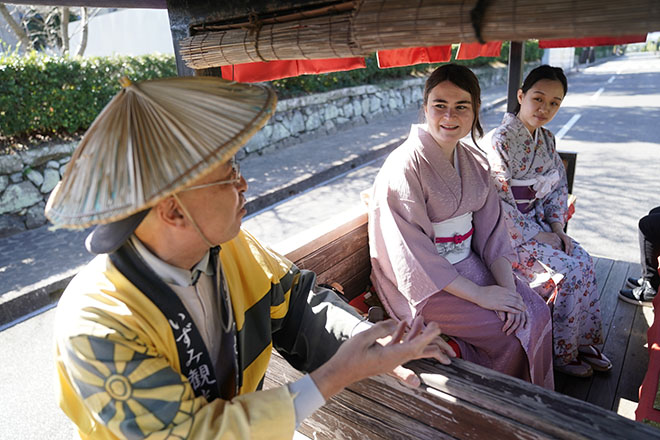 Our guide, Makoto Mohara, says he was first drawn to the job because he wanted to show visitors the fascinating scenery of the samurai district.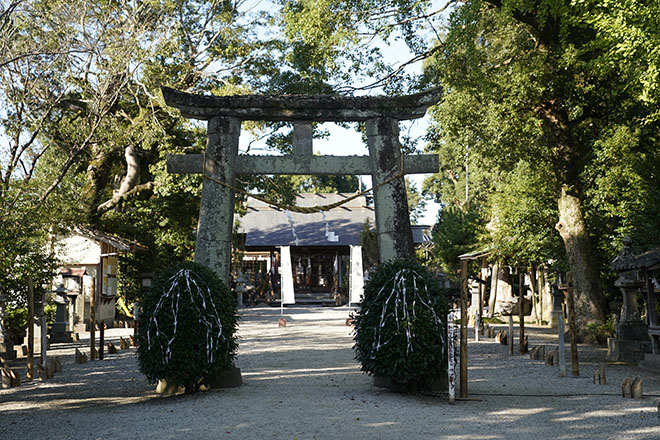 Your guide will likely introduce you to the carriage-pulling cow, affectionately known as Chiharu-chan. Make your final stop at the pretty Suwa Shrine. The gods enshrined here are said to offer good luck in different situations including childbirth.
Name:

Izumi Cow-Pulled Carriage Tour
Address:

Fumotocho, Izumi, Kagoshima
Business hours:

11 a.m.–3 p.m. Saturday, Sunday, public holidays (service may be suspended if rain is forecast)
Closed:

Weekdays
Tour length:

About 25 minutes
Fees (tax included):

1,000 yen for adults; 500 yen for elementary school students and younger; free for children aged 3 or younger
Languages available:

Basic English/Japanese
Tel:

0996-62-1511 (Hotel King)
Email:

mail@hotelking.info