Kagoshima Prefecture is at the southern tip of mainland Japan and is an area of active volcanoes, primeval forests, hot springs, and one-of-a-kind cuisine. Izumi City is in the northwestern corner of the prefecture facing the East China Sea. The city is a blend of historical and natural sites, including a beautifully preserved samurai district and the Izumi crane migration grounds - a resting place for over 10,000 cranes on their winter sojourn from Siberia. Book a farm stay to learn more about local culture and for a deeper Kagoshima travel experience.
Story 1
A rare opportunity to view over 10,000 cranes soaring over the Japanese countryside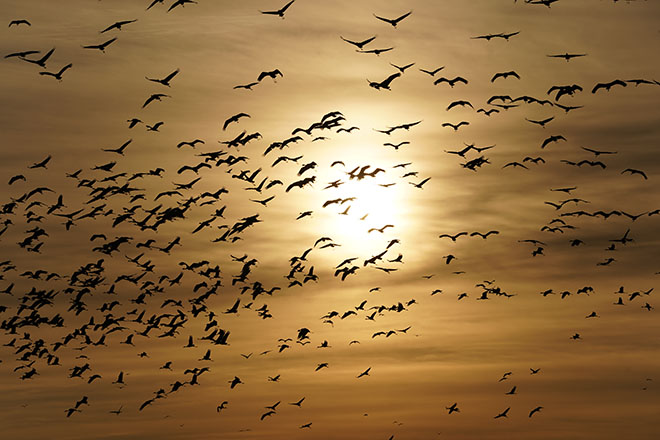 Izumi City is the preferred migration ground for over 10,000 cranes that fly in from Siberia during the winter. From November to March, these majestic dancing birds take over the fields and sky. This is an incredibly rare sight that you are unlikely to see anywhere else.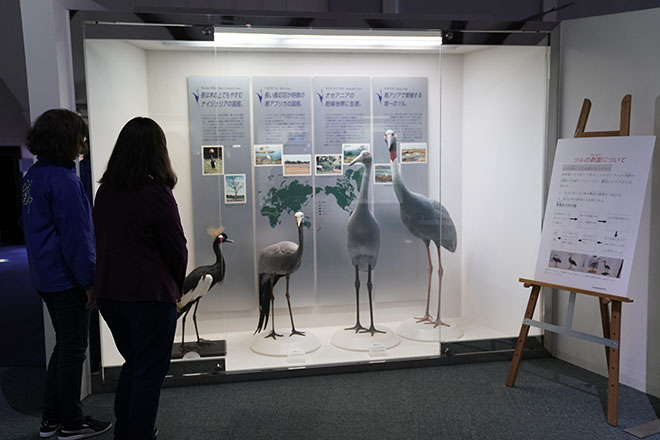 Visit the Izumi Crane Observation Center to see the cranes up close, and then head to Crane Park Izumi to discover why such a huge number of cranes choose to fly here in the winter months. The park also provides visitors with plenty of background information on these beautiful and fascinating birds.
Story 2
Explore a samurai district in kimono and take part in traditional activities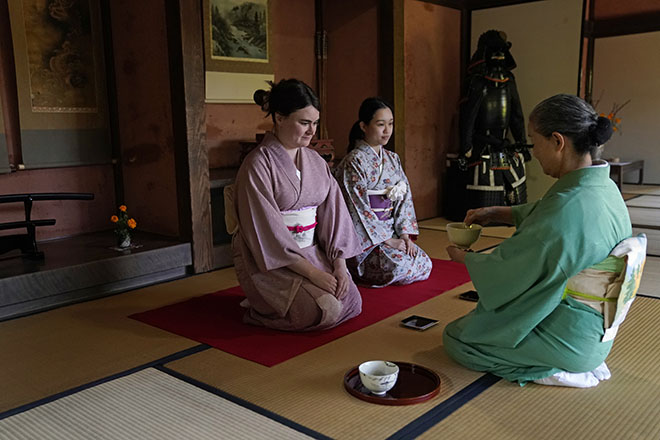 The area where the Izumi-Fumoto Samurai Residences are located used to be the largest samurai district in the Satsuma Domain - one of the most powerful feudal domains of Edo-period Japan (1603–1867.) The roughly 150 buildings that you can see today have been carefully preserved; most are still lived in, while two are open to the public. The area retains an atmosphere of a time gone by.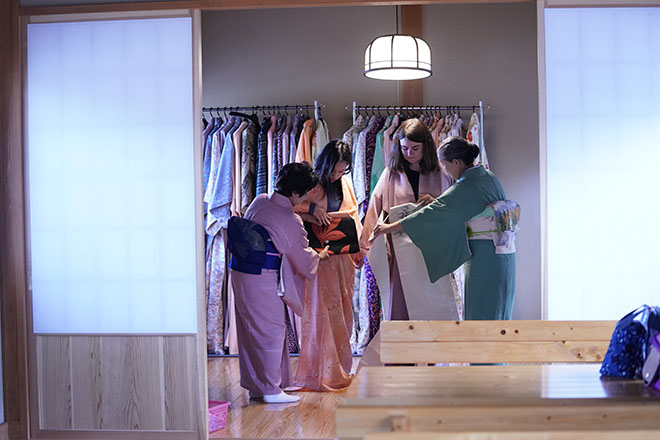 For an enhanced travel experience that goes beyond basic sightseeing, visitors can dress in traditional kimono (with the help of kimono professionals), join a tea ceremony, and take a trip in an cow-drawn carriage.
Story 3
Book a farm stay in Japan's deep south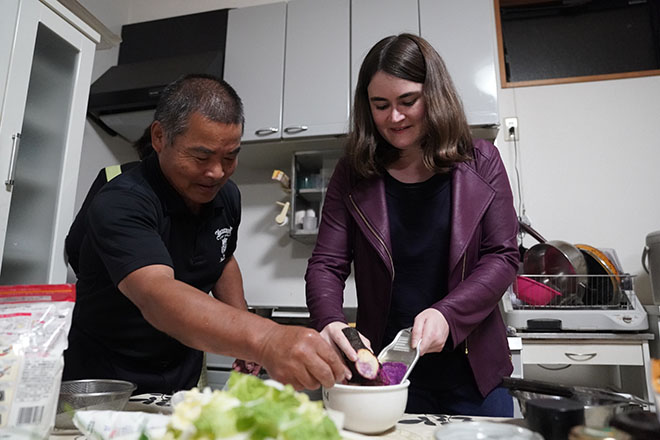 The Ideue family runs one of several farm-stay programs in Izumi that welcomes curious travelers looking to discover more about the southernmost prefecture on Japan's mainland. Other families, too, delight in introducing Japanese culture to guests through a range of culinary and agricultural experiences.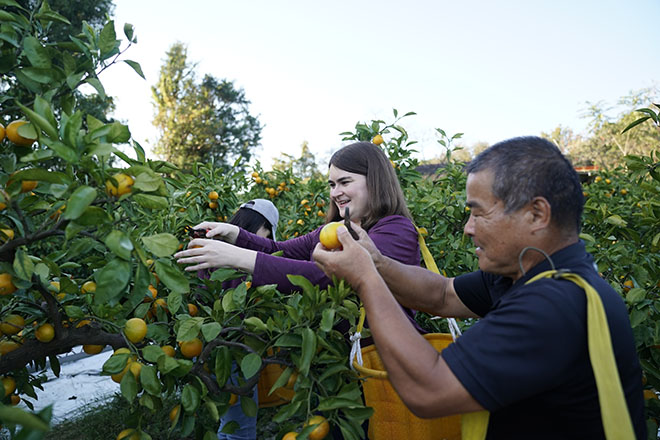 Some farm-stay programs offer guests the opportunity to learn about Kagoshima farming and culinary practices through seasonal fruit- and vegetable-picking and by spending quality time in the family kitchen with friendly and knowledgeable hosts. Some hosts introduce their guests to local points of interest.