Kagawa is one of the four prefectures that make up Shikoku, the smallest of Japan's four main islands. It is known for its udon noodles, outdoor art exhibitions, and the many islands that are dotted off the coast in the Seto Inland Sea. Shodoshima is one of these islands, and visitors here can stay at a traditional guesthouse, get active on the water with a kayaking trip to an uninhabited island, or indulge in a luxury stay at a beautiful hotel with creative haute cuisine.
Story 1
Kayak on the Seto Inland Sea to an uninhabited island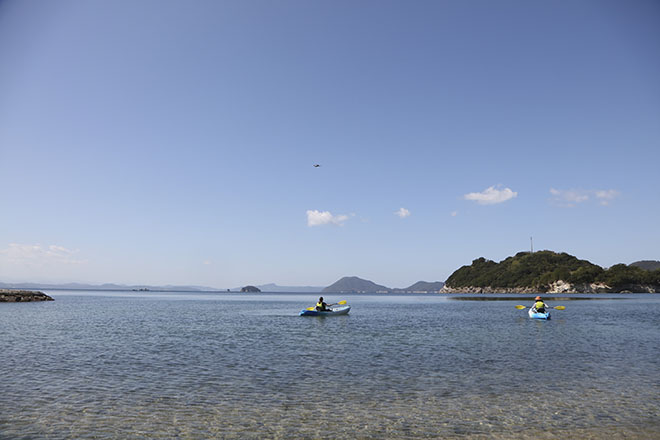 The sea-kayak experience offered by Shodoshima Tours takes you on a journey to one of the many uninhabited islands surrounding Shodoshima. It's perfect for people of all ages and skill levels - even absolute beginners.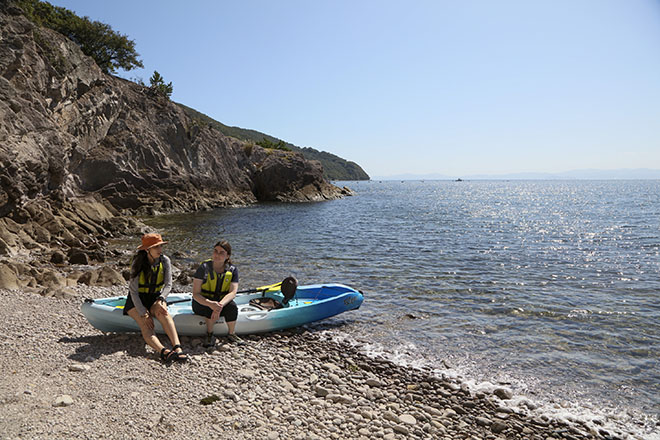 After a comprehensive lesson from a friendly instructor, you'll practice paddling in the water before kayaking to the small beach on Kojima Island. Soak up the sun and play in the surf before heading back to Shodoshima.
Story 2
Make connections at a friendly guesthouse and cafe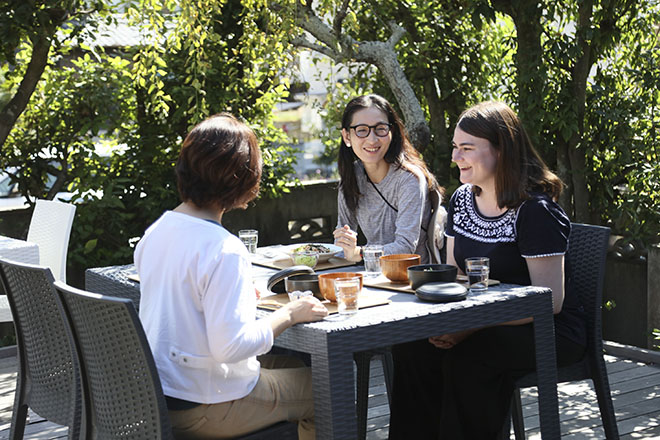 Guesthouse & Cafe Anzu is a short walk from Sakate Port and is a perfect base for exploring Shodoshima. The traditional Japanese building is located in a charming neighbourhood full of old, characterful buildings. With just three guestrooms, it has a cozy atmosphere that fosters communication with other guests and staff. Meals in the cafe are made with local ingredients and can be enjoyed on the terrace.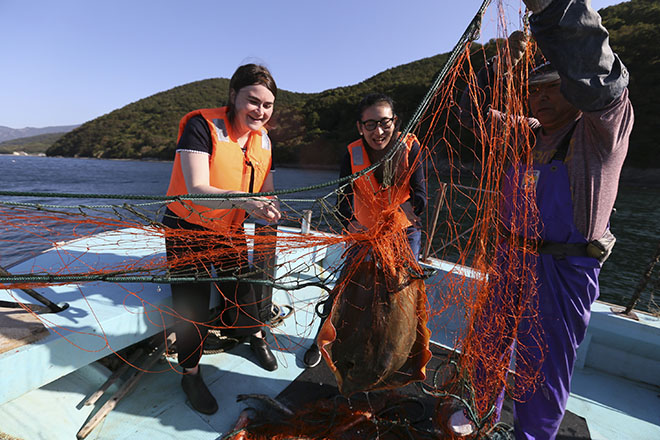 The guesthouse owner also runs a tour company, making it easy to book activities. As you might imagine, many of the island's activities are water-based, including fishing trips on a fishing boat.
Story 3
A luxurious island hotel with beautiful guestrooms, gourmet cuisine, and plenty of activities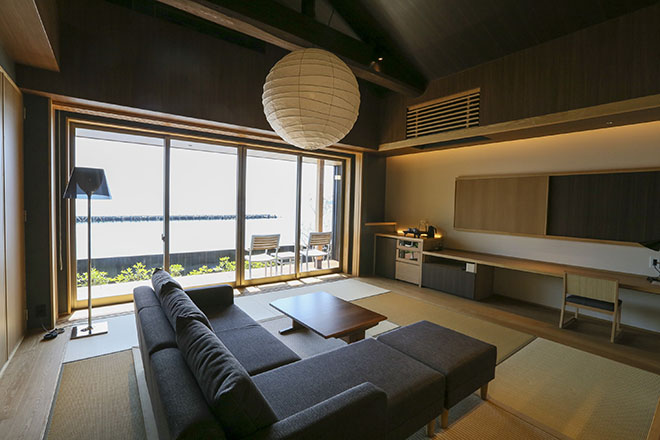 Book a stay at luxury hotel Umioto Mari to relax and unwind. The exclusive guestrooms feature beautiful Japanese decor centered on the magnificent view of the Seto Inland Sea from the floor-to-ceiling window. The luxurious bath also has a beautiful water view.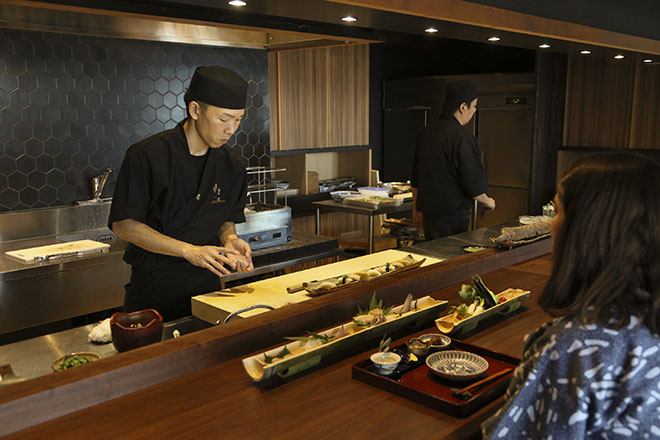 There are many activities to enjoy, from a relaxing hot stone massage to cultural experiences such as creating kintsugi (golden joinery) accessories. The gourmet meals in the hotel's dining room are a sumptuous affair of traditional Japanese food with a modern twist.