Shunran-no-Sato is a small village on the Noto Peninsula in Ishikawa Prefecture, on the west side of Japan's main island. The village takes its name from a variety of noble orchid that grows wild in Noto. In addition to those orchids, this area boasts beautiful natural scenery including flourishing rice fields, forests, mountains and rivers. It is also rich in history, and you will find unique local cuisine, agriculture and crafts.
Live like a local with the Shunran-no-Sato guesthouse program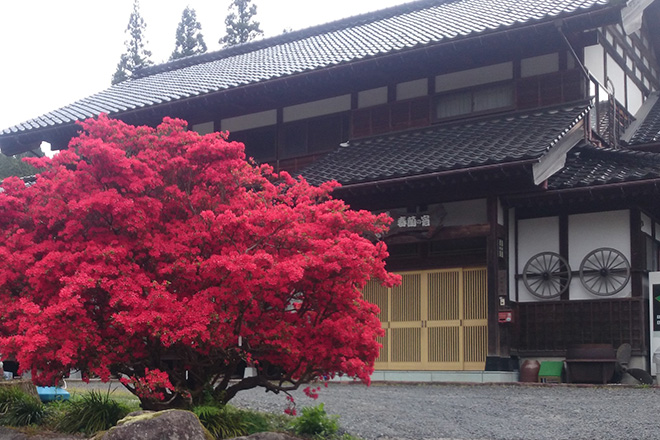 Experience warm local hospitality through the Shunran-no-Sato guesthouse program, organized by the village leader and his wife. Village residents host travellers in a total of 47 private guesthouses scattered through the village. It is a great chance to connect with locals and learn about the area and its traditions.
The guesthouses are all traditional buildings floored in tatami. Some of the houses are over 100 years old and steeped in history. They are a great base to explore the rest of the area, and they are also a cultural experience in their own right. You can sit around the sunken fireplace in the main room and chat with your hosts about local history. Or you can take a cozy, old-fashioned "Goemon bath," which involves heating a large tub of water from below with fire.
Each guesthouse can be booked as a private rental, even for one person at a time. They are ideal for small groups, and also a good fit for independent solo travellers. You can request pick-up from the nearby airport straight to your guesthouse, so there is no need to worry about losing your way.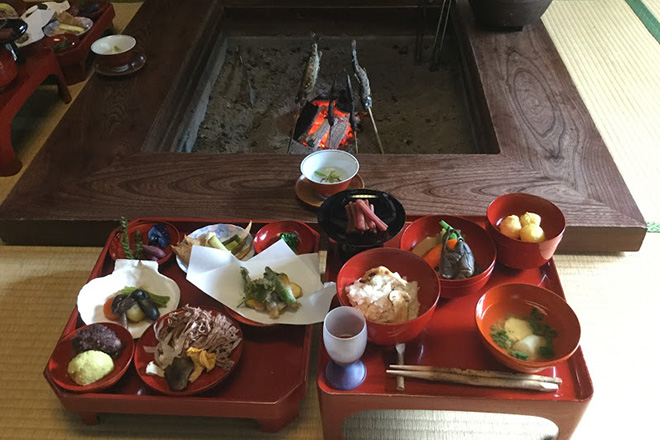 You can book the guesthouses with dinner and breakfast included to get a taste of Shunran-no-Sato food culture. The guesthouse hosts prepare the meals from fresh fish caught in the local river and wild edible plants harvested from the nearby mountain. They serve their homemade meals in dishes made of handcrafted Wajima lacquer, a traditional craft from the area.
If you have an early start or other dinner plans, you can also book your stay with only dinner, only breakfast, or without meals.
Guesthouse hosts are happy to talk with you in English, though they might know only the basics. The village leader who organizes the program is also on hand to help communicate, and he loves to chat with travelers about the history of the village and the local culture.
Organization name:

Shunran-no-Sato
Organization address:

16-9 Miyachi, Noto-cho, Hosu, Ishikawa
Check-in:

2 p.m.–3 p.m.
Check-out:

10 a.m.
Price per person:

From 9,500 yen with half board
Languages available:

English/Japanese
Tel:

0768-76-0021(Japanese only)
Email:

shunran.no.sato.offical@gmail.com
Experience traditional agricultural customs with experienced teachers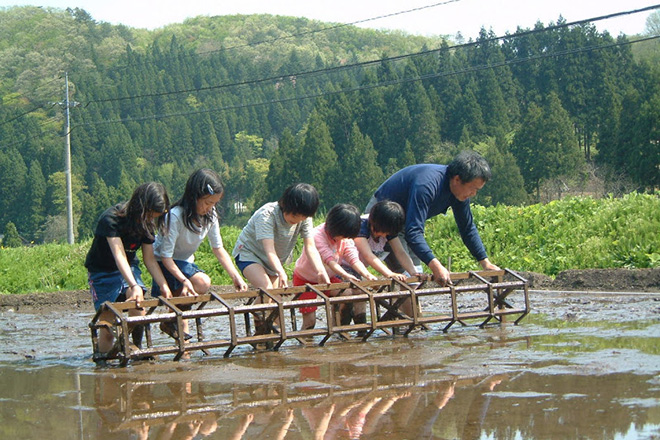 Shunran-no-Sato offers various hands-on activities that give you an exciting insight into local life. Senior citizens who have grown up in the village happily volunteer to lead activities for visitors. While some activities, are offered year-round, most are seasonal, so be sure to check ahead if you've got your heart set on a particular experience.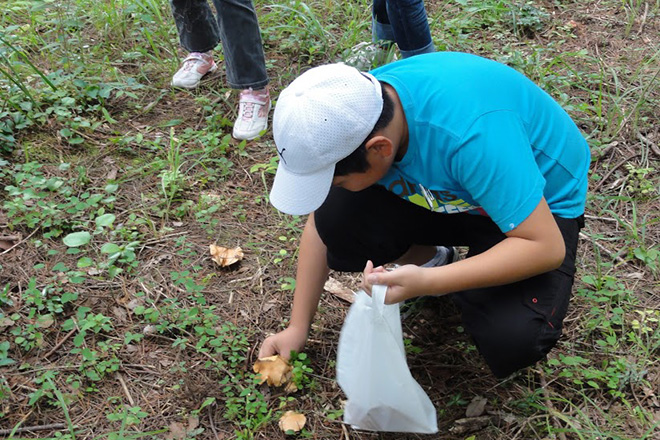 In spring, enjoy planting rice or picking wild plants on the mountainside. In fall, harvest rice in the fields or wild mushrooms on the hilly slopes. For those keen to try their hand and river fishing, you can sign up at any time of year. Activities start from around 5,500 yen. Once you've gathered your wild plants, mushrooms, or fish, cook up a meal with your hosts and enjoy the delicious fruits of your labor.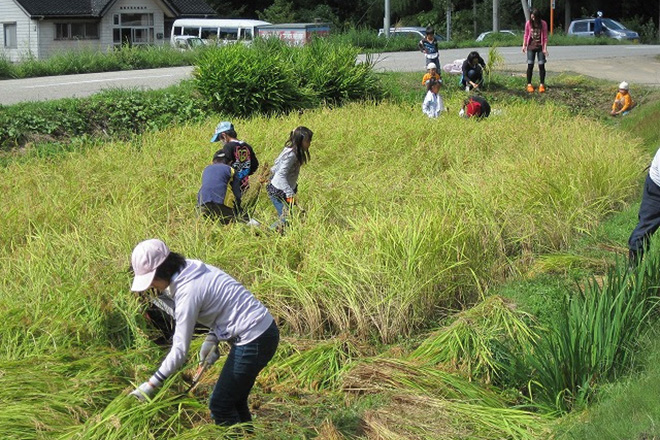 Shunran-no-Sato and the surrounding area offer many other activities, too. Discover the history behind the Japanese tea ceremony, try Zen meditation at a local temple, or star-gaze in the village or at the Noto City Observatory. You can also visit a renovated elementary school now used as a community center (and additional guesthouse).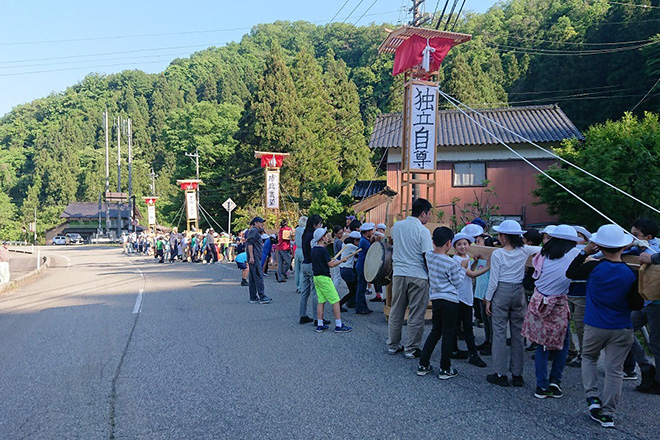 Each September, villages in the Noto area each host a kiriko, or lantern, festival. If your visit coincides with the celebrations, you'll see residents carrying colorful, brightly lit, kiriko floats in a long procession. You might even get a chance to help carry one yourself!
Reach out to the village leader before you arrive for advice on the activities available for your trip. Your guesthouse hosts are also happy to offer advice - some even lead activities of their own. The friendly hosts and teachers will communicate with you in English to the best of their abilities.
Organization name:

Shunran-no-Sato
Organization address:

16-9 Miyachi, Noto-cho, Hosu, Ishikawa
Program:

Pick-up Tour, Rice Farming 5,500 yen per group of three (tax-included), 1,500 yen (tax-included) per person for subsequent group members ※Contact in advance for details of Tea, Zazen session
Languages available:

Basic English/Japanese
"Follow your dreams" at Noto Yumezukuri shop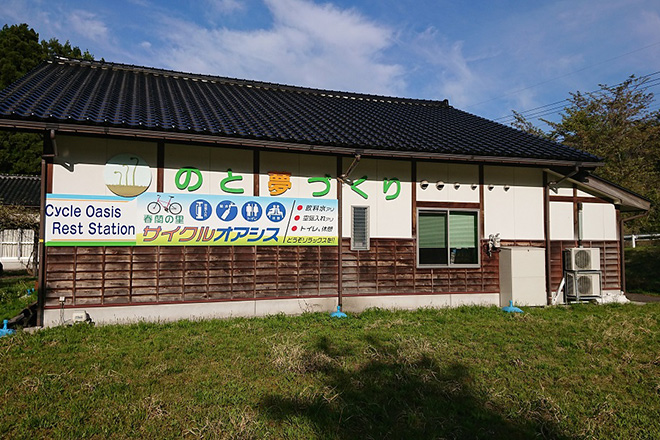 Visit the Noto Yumezukuri shop to snap up tasty local produce and other goods. The shop represents Shunran-no-Sato's mission to ensure sustainable agriculture while coexisting with the natural environment. The shop's name, which means "making dreams (in Noto)," sums up the residents' passion for their village.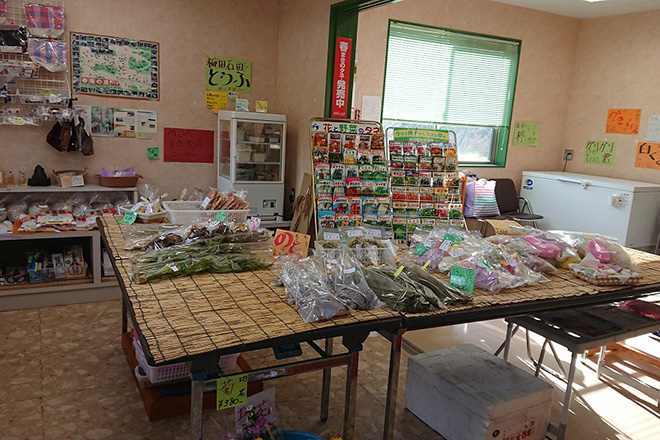 Try the shop's fresh locally picked mushrooms or homemade pickled vegetables, either as a snack or souvenir. The shop is run by volunteer staff from the village who use it to sell their own produce.
Though shop staff only speak Japanese, they extend a warm welcome to travelers. Gestures - and perhaps a travel dictionary - will allow you to enjoy your shopping, and maybe even make a few new friends.
Organization name:

Noto Yumezukuri shop
Organization address:

69 Kashiwagi, Noto-cho, Hosu, Ishikawa
Business hours:

9 a.m.–5 p.m.
Closed:

Wednesdays
Languages available:

Japanese