Experience a wide range of traditional Japanese activities in Uchiko, a small town in Ehime Prefecture in Shikoku, the smallest of Japan's four main islands. This quaint, traditional town thrived during the late nineteenth century–early twentieth century as a center of Japanese paper and Japanese wax manufacturing. Some of the traditional buildings have been kept in their original state, offering you a rare chance to travel back in time and experience the atmosphere of Uchiko's heyday.
Uchiko-za: Watch Japanese traditional drama come to life at a traditional theater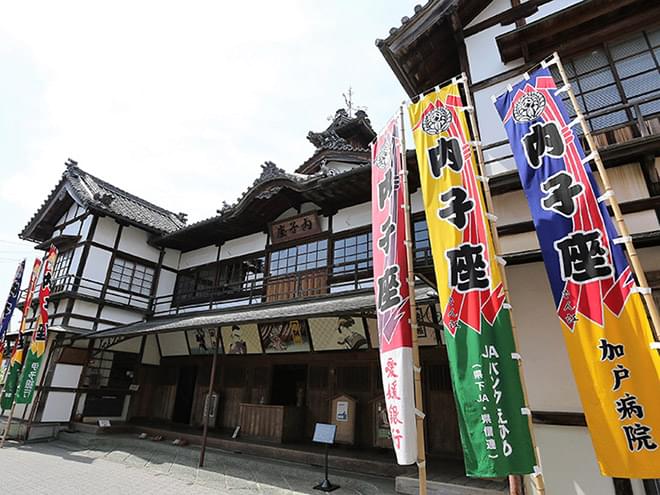 Founded in 1916, the Uchiko-za theater is one of the few original Japanese theaters that still hosts performances. As well as being a hub for drama and stagecraft, the theater has many other interesting facets to explore, such as the rotating stage, the hanamichi runway, stage elevator and dressing room. The facility offers an exceptional insight into a disappearing world.
The stunning two-story wooden building epitomizes traditional Japanese style and was considered a cutting-edge facility when first constructed. The theatre - able to seat 650 people - was renovated in 1985 after the people of Uchiko came together to rescue it from the threat of demolition.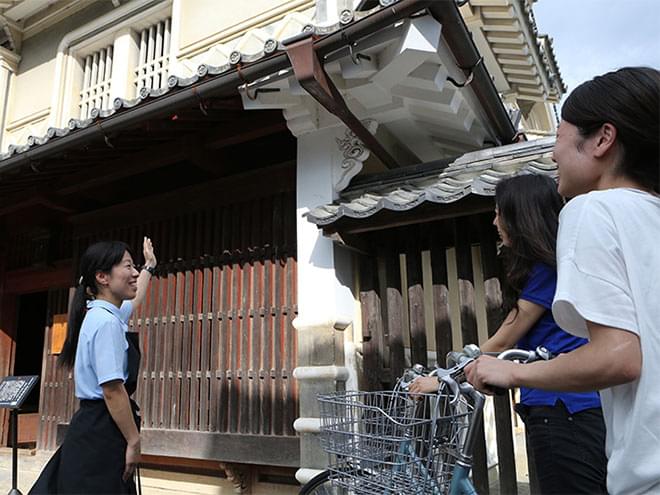 To enhance your visit, English-language signboards and pamphlets are available. English-speaking volunteer guides can show you around the town; reservations are required for this free-of-charge service. The theater is a 10-minute walk from Uchiko Station.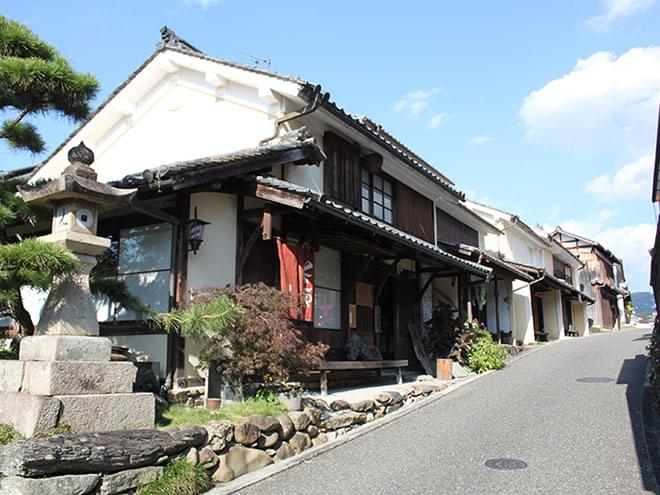 Nearby, there are several old family buildings that are designated Important Cultural Properties. Strolling around the streets, it is easy to imagine the lives of local merchants as they went about their business during the Edo period and Meiji era (1603–1867 and 1868–1912, respectively).
Name:

Uchiko-za
Address:

2102 Uchiko, Uchiko-cho, Kita, Ehime
Business hours:

9 a.m.–4:30 p.m.
Closed:

Dec 29 – Jan 2
Price per person:

400 yen for adults, 200 yen for junior and primary school students (tax included)
Languages available:

Japanese (English guide available upon reservation)
Try your hand making traditional local goods at Uchiko no Wa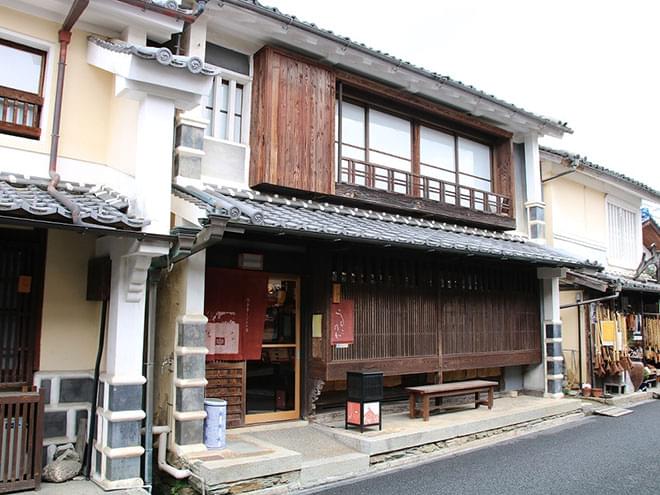 Uchiko no Wa runs a range of enthralling craft workshops that give you the chance to make a wide variety of traditional local goods, including wooden-framed, paper-covered lanterns (andon), Japanese candles, and candle-holders. You can also try your hand at paper-cutting and gilding. Uchiko was - and still is - noted for its contribution to traditional Japanese crafts.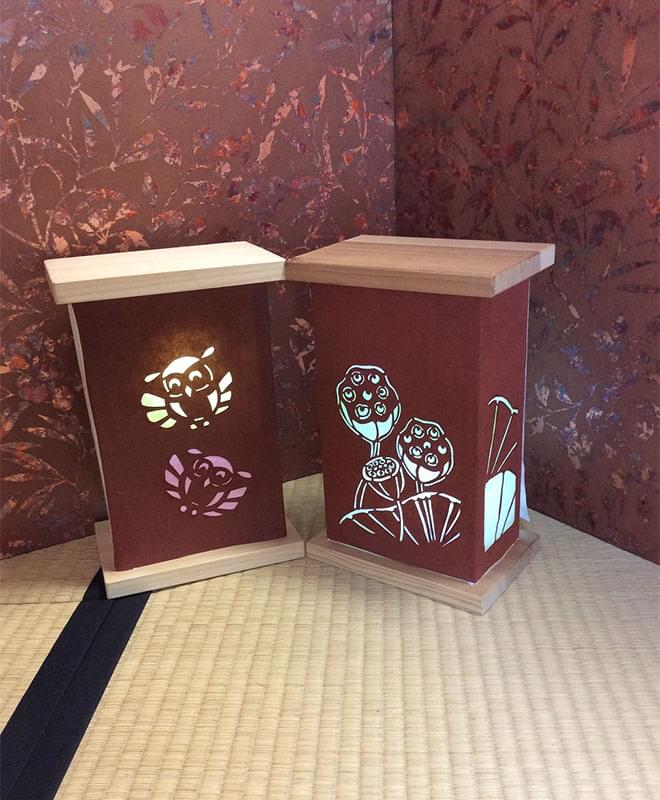 The workshop's friendly staff comprises highly skilled local craftsmen, including a furniture maker and a ex-sushi chef, who turned his knife skills to paper-cutting.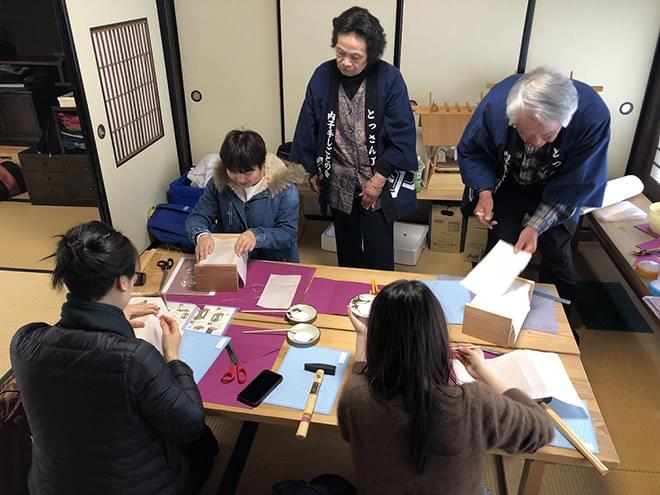 The facility teaches visitors about local traditional arts and crafts. Indeed, the area's rich rural history seems to come to life during the workshops. In some cases, you can take home what you create at the facility. So, instead of buying souvenirs for friends and family, why not make your own?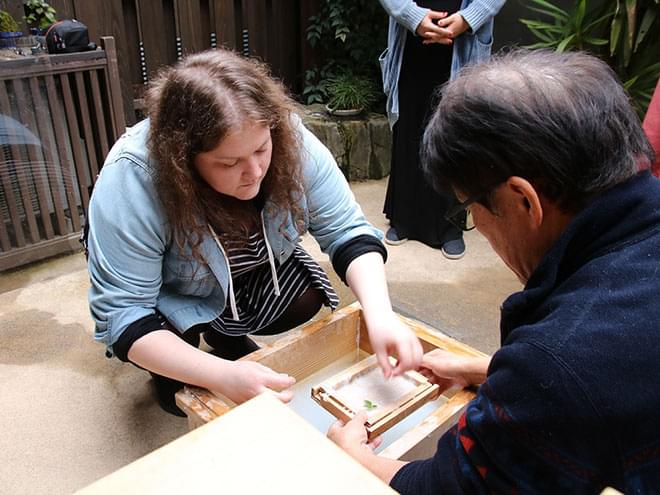 The lantern workshop costs from 2,000 yen, while prices for the sake cup-making class start from 800 yen. To reach the workshop takes about 15 minutes on foot from Uchiko Station.
Organization name:

Uchiko no Wa
Organization address:

2899-2 Uchiko, Uchiko-cho, Kita-gun, Ehime
Program:

Crafts workshop
Operation:

Varies depending on program
Fee:

Japanese Crafts Workshop in Uchiko 6,750 yen (tax included), Paper-cutting experience 500 yen; sake cup-making 800 yen, etc.
Closed:

Thursdays
Languages available:

Japanese
Tel:
Enjoy a stay at the history-steeped Ishidatami No Yado village inn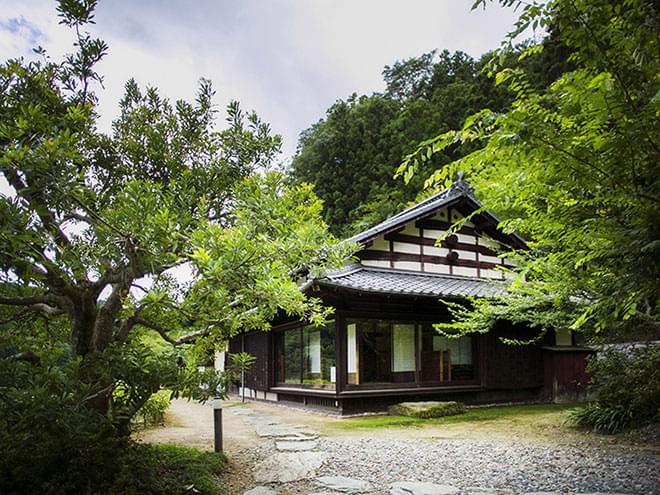 Set within an attractive rural landscape, Ishidatami No Yado inn is a warm and welcoming facility in the village of Ishidatami, in Uchiko, Ehime Prefecture. The inn was refashioned from a traditional Japanese home more than 100 years old, and you can sense the history within its walls.
The inn's breakfast and evening meals center around traditional country cuisine, and are prepared using plenty of home-grown vegetables, locally sourced herbs and fish from neighborhood rivers. People from the local farming community cook your meals with care and enthusiasm. The rice you will enjoy is traditionally processed using a water-wheel.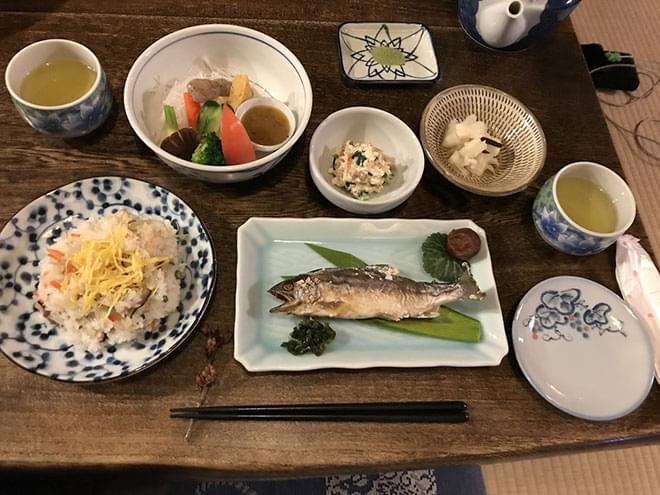 To get your day off to a refreshing start, try taking a walk around the local area in the clear morning air. Ishidatami is named for the large, flat stones that cover local riverbeds; the stones bear a striking resemblance to Japanese tatami mats.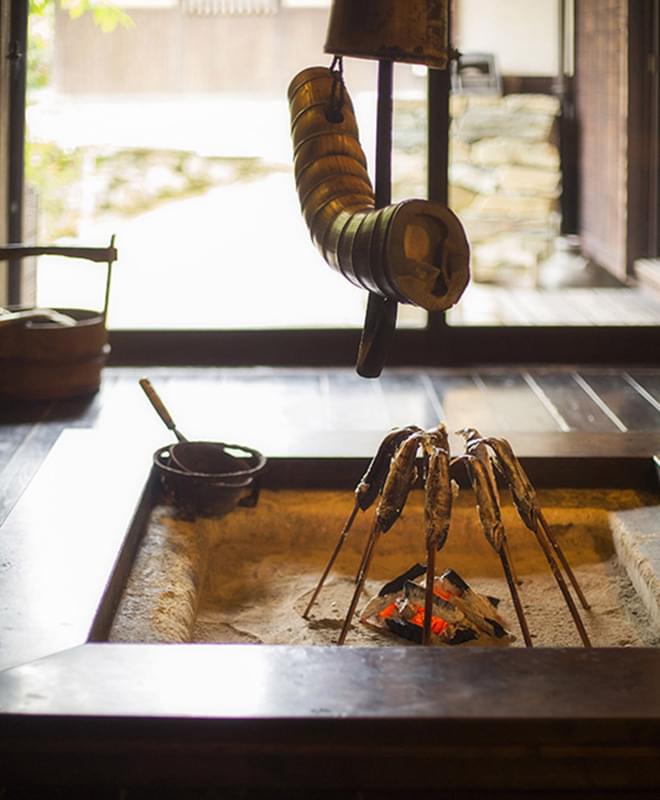 The inn is located about a 20-minute-long drive from the Uchiko Interchange, or around 25 minutes by taxi from JR Uchiko Station. Prices start from 5,200 yen per night for adults (without meals). A one-night stay with two meals (evening meal and breakfast) costs 8,800 yen. The inn also caters for guests with special food needs, such as elderly patrons or people with allergies, but please notify staff prior to arrival.
Accommodation:

Ishidatami No Yado inn
Address:

2877 Ishidatami Uchiko-Cho, Kita, Ehime
Check-in:

3 p.m.–6 p.m.
Check-out:

10 a.m.
Price per person:

From 5,200 yen (tax-included); meals not included
Languages available:

Japanese