Tsushima, located between Kyushu island and South Korea, is a picturesque island with a unique environment, excellent fishing, fresh, local food, and rich history. For centuries, Chinese culture, arts, and technology entered Japan via the island's shores. Since mountains cover nearly 90% of the land, you'll encounter spectacular sea views and mountains vistas. The industrial age has had little effect on flora and fauna on the island, and, as a resting spot for many species of migrating birds, the island is a birdwatcher's paradise. Venture into the forest, and you may even catch a glimpse of a Tsushima leopard cat - a designated National Natural Monument.
Soak up the history at Banshoin Temple and Watazumi Shrine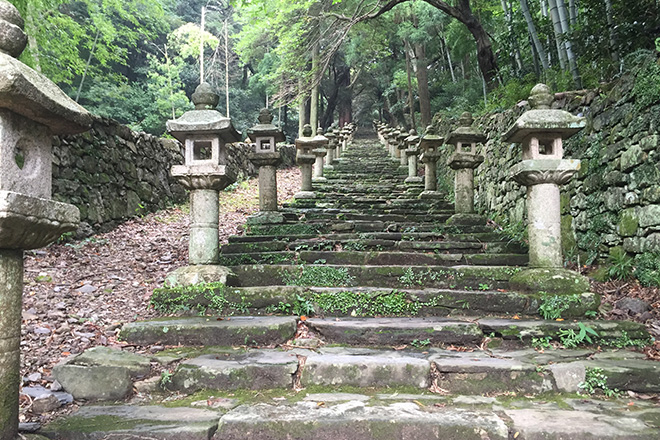 To get a sense of southern Tsushima's deep history, take a trip to Banshoin, a Buddhist temple (Tendai sect) in Izuhara Town. Banshoin was constructed in 1615 as a family temple by the head of the So clan. The temple has suffered fire-damage over the centuries: The main building was rebuilt in 1879, and the mountain gate is the only remaining original structure.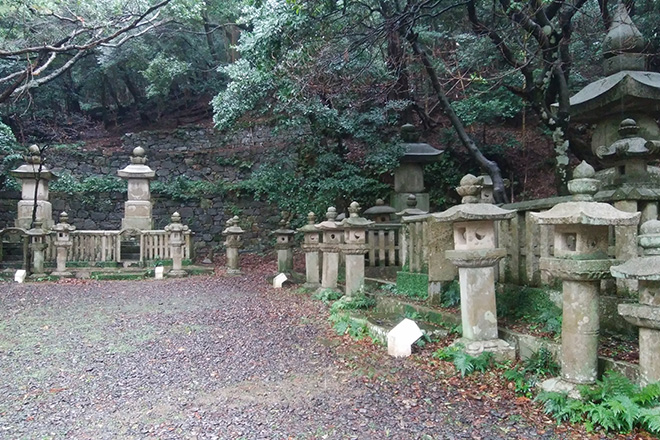 If you're feeling energetic, climb Hyaku Gangi, a flight of 132 stone steps that lead to the awe-inspiring cemetery of the So family. One of the "three great cemeteries" in Japan, it is a designated historic site. While in the cemetery, keep an eye out for three massive Japanese cedar trees. At around 1,200 years old, they're the oldest trees in Tsushima.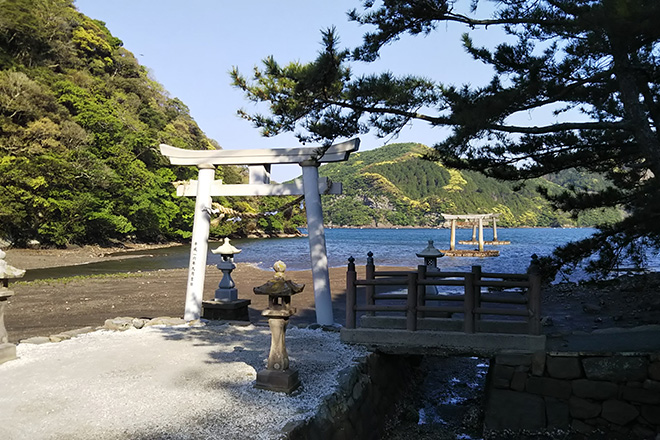 Be sure to visit Watazumi Shrine, too. Local legend says Ryugu (a palace at the bottom of the sea) is located here. Two of the five torii gates you'll encounter on the path leading to the main building stand in the sea, and their appearance changes with the shifting tides. The shrine's mysterious atmosphere is enthralling. A path through a forest of towering trees behind the shrine provides the perfect opportunity for a refreshing walk.
Name:

Banshoin Temple
Address:

192 Izuharamachi Nishizato, Tsushima, Nagasaki
Dates/times:

8 a.m.–5 p.m. (8 a.m.–6 p.m. during the summer)
Price per person:

Free
Languages available:

Japanese
Name:

Watazumi Shrine
Address:

55 Toyotamamachi Nii, Tsushima, Nagasaki
Dates/times:

Anytime
Price per person:

Free
Languages available:

Japanese
Enjoy outdoor activities, local cuisine, and a chiropractic session at Itaiya guesthouse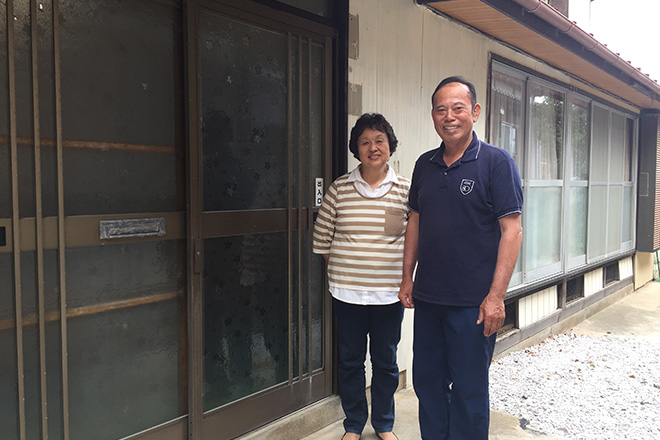 Itaiya is a family-run guesthouse at the northern end of Tsushima Island. Nearby you'll find Izumi Bay, sprinkled with small, beautiful islands and a fjord-like shoreline - one of the most famous seascapes on the island. The guesthouse is an old, Japanese-style building with a tranquil and relaxing atmosphere. The free Wi-Fi makes it easy for you to stay in touch with the digital world.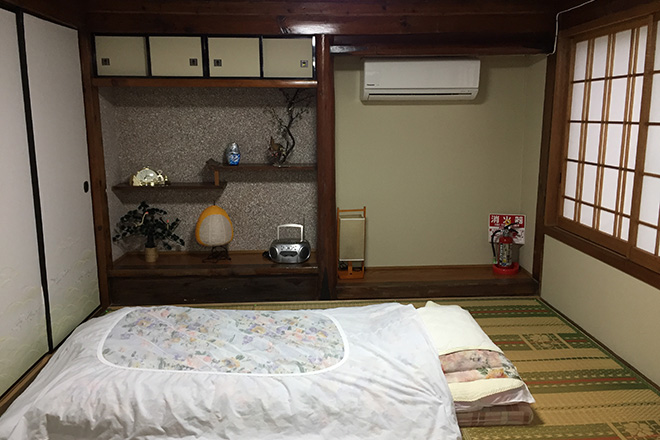 For a reasonable fee, you can book a hands-on fishing trip on the guesthouse owner's boat - the perfect opportunity to see more of the island.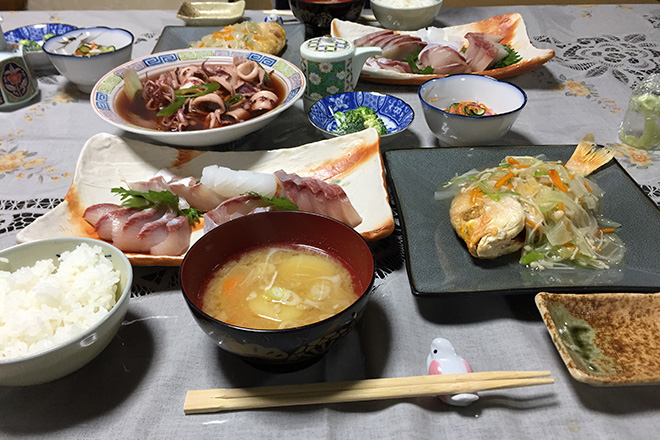 The food at Itaiya is delightful, too. The host father, an expert skin diver, catches the fish used in the meals. The host mother, meanwhile, is a great cook and serves up a variety of fresh and healthy seafood.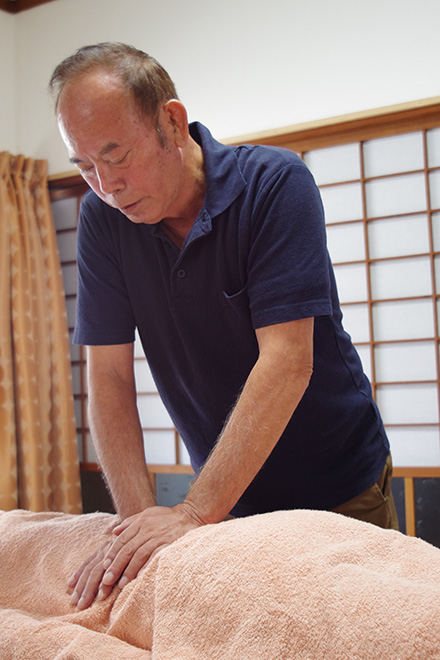 To soothe your aches and pains away, book an appointment at the chiropractic clinic operated by the host in the same building. Prices start at 3,000 yen for 30 minutes (reservations required). If you're looking to rejuvenate both your mind and body, Itaiya is the perfect place for a stay.
Accommodation:

Itaiya
Address:

1423 Kamitsushimamachi izumi, Tsushima, Nagasaki
Check-in:

4 p.m.– 7 p.m. (non-dinner guests should contact facility if a later check-in time is required)
Check-out:

Confirm with facility for check out time
Price per person:

From 7,800 yen for half board (tax included)
Languages available:

Basic English/Japanese
Tel:
Email:

info@tsushima-gbt.com
Friendly accommodation with Italian-style dishes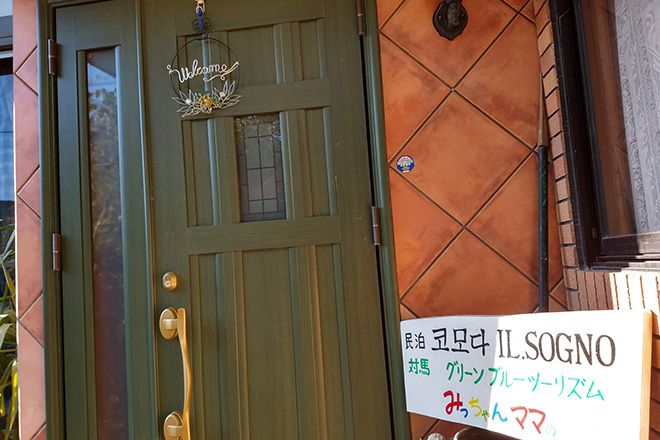 Komoda IL SOGNO is a family-run guesthouse in Komoda, a town on the southwest coast of Tsushima Island. Your host delights in serving up creative Italian cuisine using fresh seafood and seasonal delicacies, garnished with local vegetables.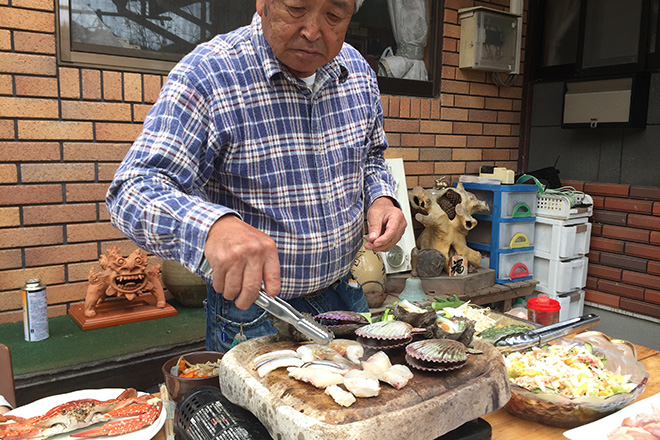 Take advantage of the full range of activities on offer here, including pier fishing in the port, Tsushima-style outdoor barbecues (using heated stones to cook), and fish-preparation lessons. You can also sign up for a number of traditional craft workshops such as wooden coaster-making, origami, and creating handbags with traditional Japanese textiles. Or, learn how to wear kimono-using vintage kimonos.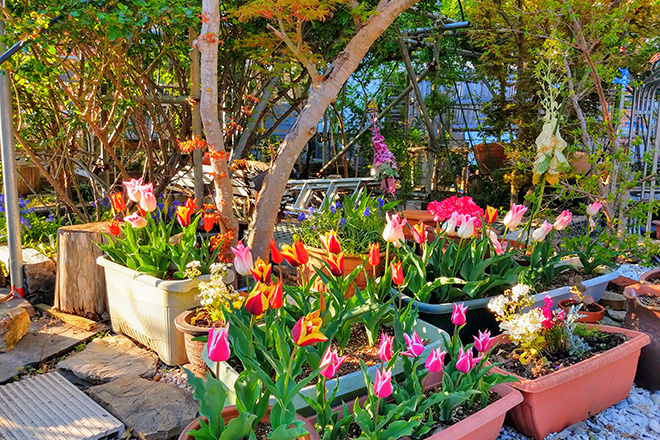 The host mother's garden brims with flowers and myriad plants that create an beautiful sea of color. When the roses are in bloom, the guesthouse offers a relaxing rose petal-infused bath, using petals gleaned from the garden. In late spring and early summer, you can watch fireflies flit to and fro at a nearby viewing spot. Swimming in the sea is popular in the summer months, too.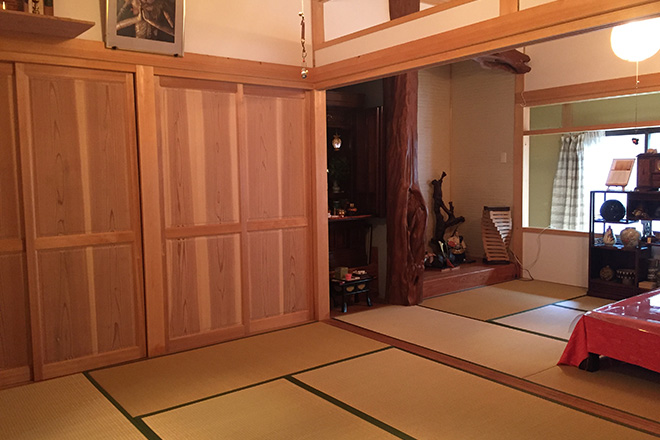 Komoda IL SOGNO's genial hosts and relaxing atmosphere put you at ease. It's no surprise that many visitors return time and again to enjoy the guesthouse's warm and welcoming at-home feel.
Accommodation:

Komoda IL SOGNO
Address:

111-1 Izuharamachi KomodaTsushima, Nagasaki
Check-in:

From 3 p.m.
Check-out:

10 a.m.
Price per person:

From 7,800 yen for half board (tax included)
Languages available:

Basic English /Japanese
Tel:
Email:

info@tsushima-gbt.com