Yamanashi Prefecture's main attraction might be Mt. Fuji, but the area is more than just a mountain.
Visitors to the prefecture can experience traditional stays, tasty local food, and try their hand at wasabi farming.
Kosuge Village is tucked away in a lush valley at the head of the Tama River, which flows all the way to Tokyo Bay. Nature lovers will enjoy staying in the village amongst the clear mountain streams and dense forests, and eagle-eyed guests might spot the protected Japanese serow (antelope).
The natural spring water in Tsuru City in central Yamanshi comes direct from Mt. Fuji and is some of Japan's purest. This water nurtures the wasabi (Japanese horseradish) in the Kikuchi Wasabi Farm where guests can stay.
Traditional design and modern comforts combine at Nipponia Kosuge Village hotel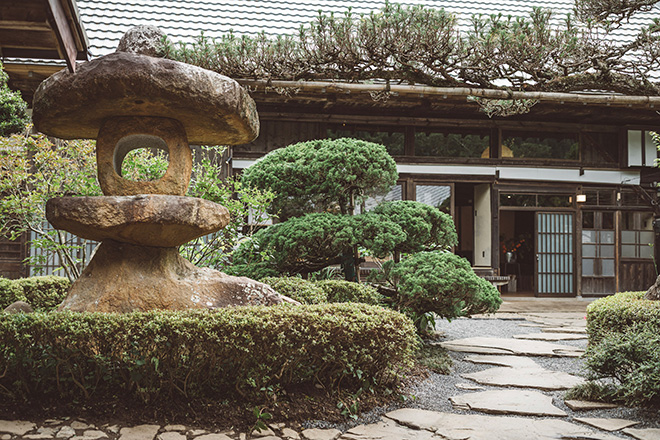 Nipponia Kosuge Village hotel, located in Kosuge Village, embodies traditional Japanese culture and hospitality, with stylish, modern touches. The 150-year-old traditional wooden house once belonged to a family of silk farmers. Today, it's a modern oasis with a strong Nordic influence, thanks to the use of zelkova and pinewood to create a warm, contemporary decor.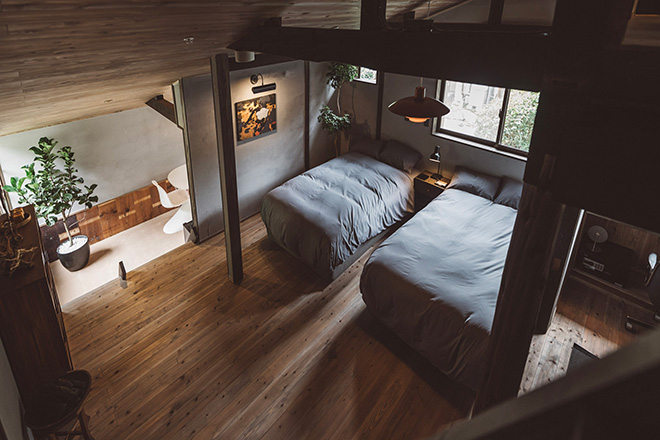 Nipponia's renovation is part of a local effort to repurpose traditional family homes - many of which are facing abandonment due to depopulation - and establish the village as a destination for tourists. Choose from four guest rooms on the property, each designed to feel like a private oasis.
One of the hotel's charms is its seasonal dining based on the concept of "24 seki" ("24 seasons"). With each of Japan's four seasons sub-divided into six parts, the menu changes every two weeks to make the most of seasonal produce. All the staff live locally and are happy to show you around the village. English support is available. A night's stay with two meals at Nipponia is 25,000 yen (before tax).
Name:

Nipponia Kosuge Village hotel
Address:

3155-1 Kosuge-mura, Kitatsuru, Yamanashi Prefecture
Check-in:

3 p.m.–7 p.m.
Check-out:

9:50 a.m.
Price per person:

Starts from 25,000 yen (tax included) with half board
Languages available:

English/Japanese
Tel:
Email:

info@nipponia-kosuge.jp
Wasabi Goten guesthouse offers a tranquil escape and a side of Japan's favorite condiment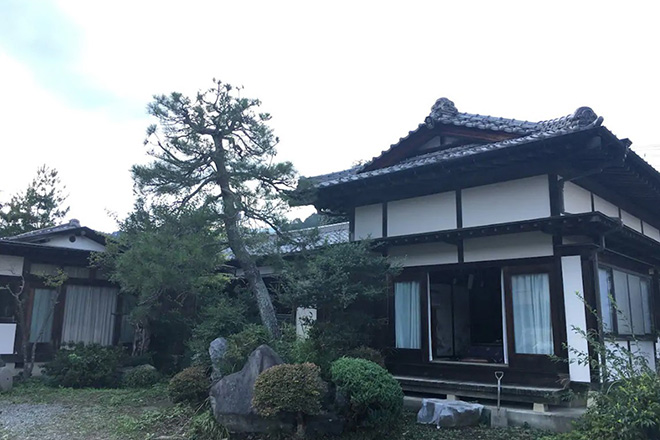 Wasabi Goten offers visitors the chance to stay in a traditional Japanese house in Tsuru City, Yamanashi Prefecture. The guesthouse is located within a small wasabi farm - Kikuchi Wasabi Farm. During your stay, you can enjoy harvesting and eating the fresh wasabi, which has a subtler taste than the packaged type found in supermarkets. Book in advance if you want to try the wasabi-harvesting experience at the Kikuchi Wasabi Farm. Wasabi Goten can accommodate up to eight guests in two large bedrooms, sleeping on futons on tatami-mat flooring.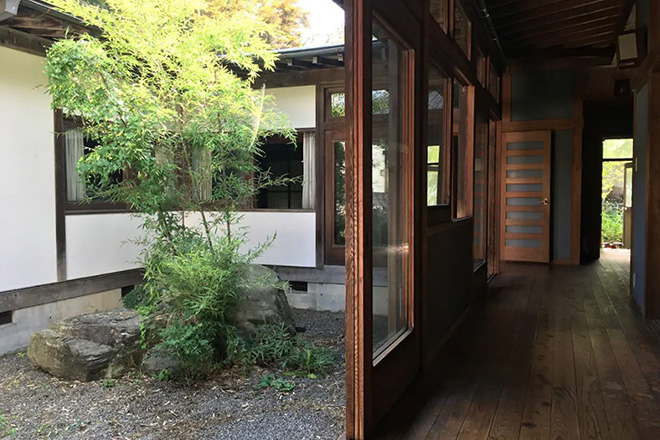 The guesthouse is simple, yet comfortable, including cushions on the floor and low tables for dining, for an authentic experience. The only bathroom in the inn is shared and includes a large wooden tub for soaking. Get a taste for local life by visiting the restaurants and hot spring, about 15-minutes' walk from the guesthouse. Although Wasabi Goten is around two hours from Tokyo, it's convenient for Mt. Fuji, which is about an hour's drive away. Wasabi Goten is a 10-minute walk from the Fujikyu Line and Higashikatsura Station.
Name:

Wasabi-Goten
Address:

1803 Natsugari, Tsuru, Yamanashi Prefecture
Check-in:

3 p.m.–8 p.m.
Check-out:

11 a.m.
Price per person:

13,000 yen (tax included); Free for kids age 7 or younger.
Requirements:

Reservations required. Groups must consist of 2 people or more.
Languages available:

Japanese
Experience a spicy harvest at Kikuchi Wasabi Farm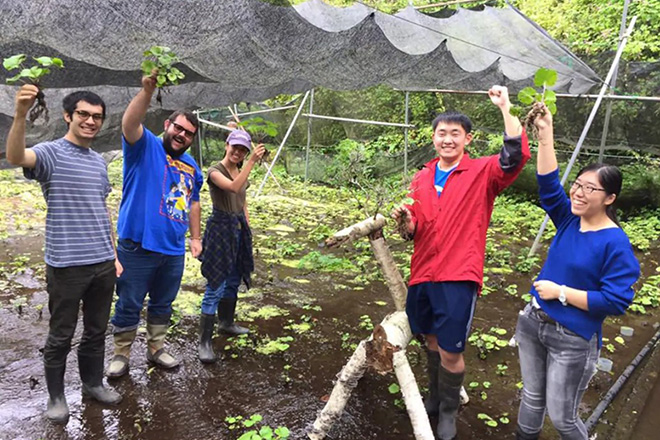 The secret to growing wasabi is pure water, and in Yamanashi, wasabi farms benefit from water direct from Mt Fuji. If you visit Tsuru City, don't miss the harvesting experience at Kikuchi Wasabi Farm. The farm can be traced back to the Taisho Era (1912–1926), and the farm's current owner, Fumio Kikuchi (the owner of Wasabi Goten guest house), is a fourth-generation wasabi grower.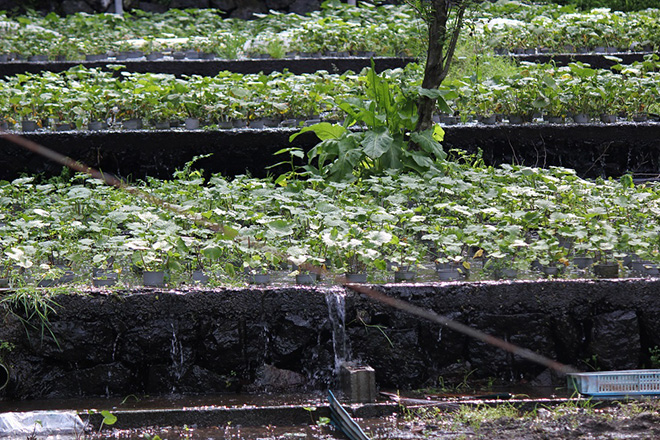 Although he doesn't speak English, Fumio welcomes visitors from around the world, and the harvesting technique is easy to learn. Kikuchi Wasabi Farm is pesticide-free. Growing wasabi isn't easy, requiring plenty of fresh water and a limited range of temperatures, which explains why it's quite expensive. You can take some of your fresh pickings to eat with soba, noodles, and sushi.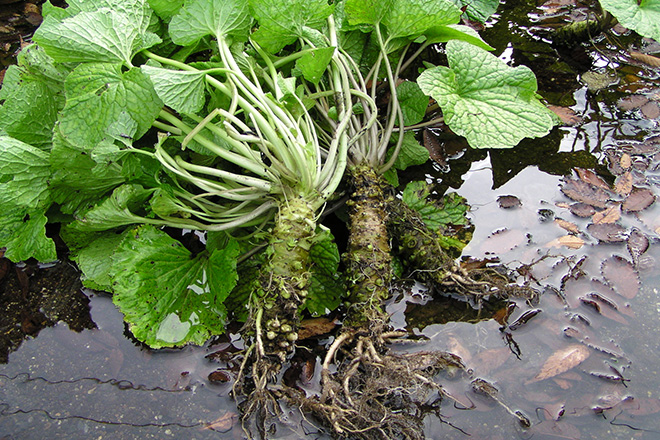 Kikuchi Wasabi Farm welcomes individuals and groups all year round for pre-booked harvesting experiences. The harvest itself takes about an hour at 2,000 yen per participant. To take part, make sure you wear comfortable clothing appropriate for the day's weather. Cancellations, at no cost to participants, may occur due to bad weather.
Name:

Kikuchi Wasabi Farm (Wasabi-Goten)
Address:

2790 Natsugari, Tsuru, Yamanashi Prefecture
Price per person:

2,000 yen (tax included)
Requirements:

Reservations are required.
Languages available:

Japanese