Kamaishi City in Iwate Prefecture nestles between tall mountain peaks and the Pacific Ocean. Its unique location has given rise to a spectacular natural landscape comprising a rugged coastline, verdant forests, and soaring peaks. The city prides itself on its sustainable tourism, and in 2018 it gained a place among the top 100 sustainable tourist destinations in the world.
Explore scenic forest paths, exceptional geology on the Michinoku Coastal Trail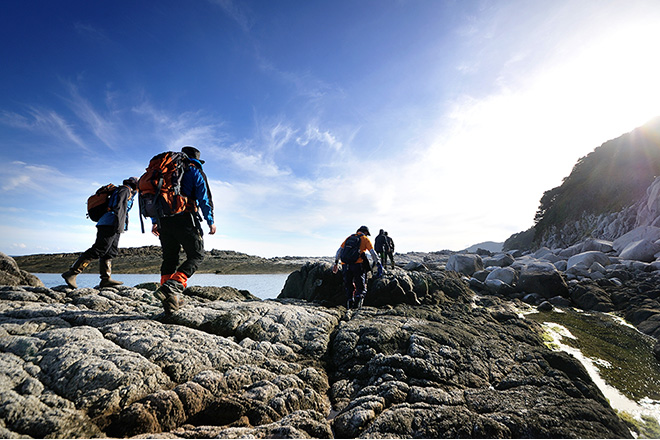 The Michinoku Coastal Trail is a scenic walking path that spans more than 1,000 kilometers. The trail runs along the coast of the Pacific Ocean from Hachinohe City in Aomori Prefecture to Soma City in Fukushima Prefecture. Hiking some (or all) of the Kamaishi section is a perfect way to explore the region's outstanding natural beauty.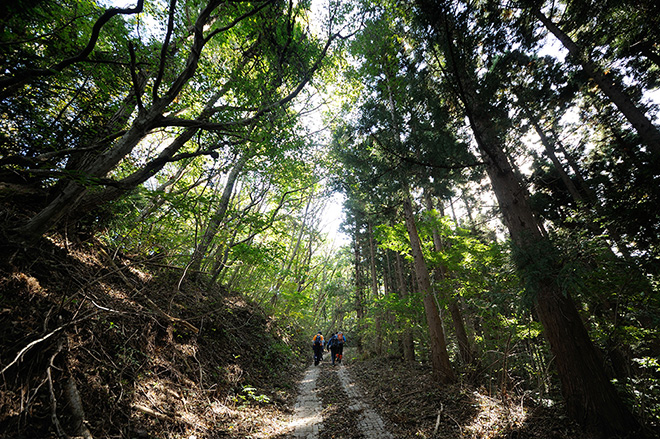 One of the highlights of the Kamaishi route is the section that takes you out along the Hakozaki Peninsula. You'll pass through the Sanriku National Park, following forested paths lined with towering trees. If you can, make the trek to the Ohakozaki Viewpoint. From here, you can scramble over the imposing Senjojiki granite rock plateau and peer out to Sangan island.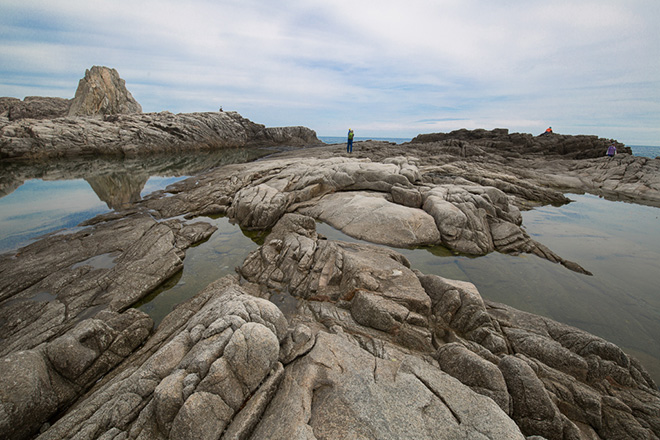 On the south side of the peninsula, you can enjoy views of Sanganjima - an uninhabited island and national wildlife sanctuary - and admire the vivid red torii gates of Sanganjima Shrine. Closer to Kamaishi Station, you'll find the ancient Sanriku Hamakaido, an old trading road where you can still see the ruins of highway guard stations. Many of the features you'll encounter are unique to the Tohoku area; walking the trail is a truly unforgettable experience.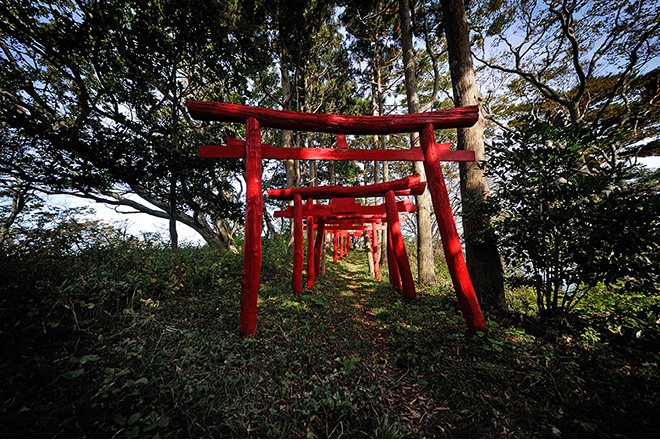 Name:

Michinoku Coastal Trail (Kamaishi Section)
Address:

Hakozaki-cho, Kamaishi City, Iwate Prefecture
Course details:

One night, two days
Time required:

Around nine hours
Pitch your tent by the sea and enjoy the outdoor life at Nebama Beach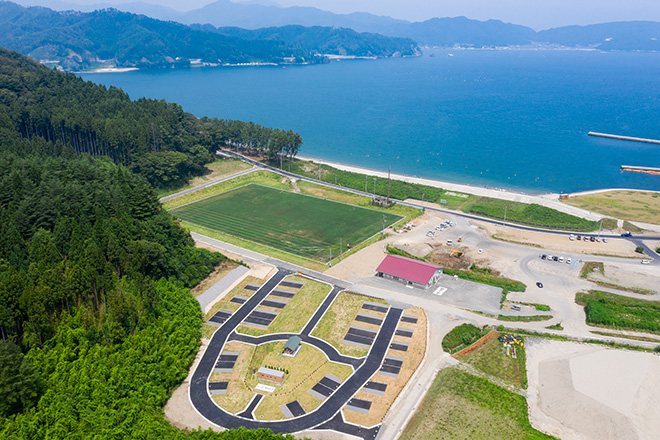 Camping is a great way to enjoy the outdoors life, and the Nebama Beach Campsite in Kamaishi is one of the best places to escape the hustle and bustle of city life. Situated between lush green forests and the glittering, deep-blue ocean, it's the perfect location to get away from it all.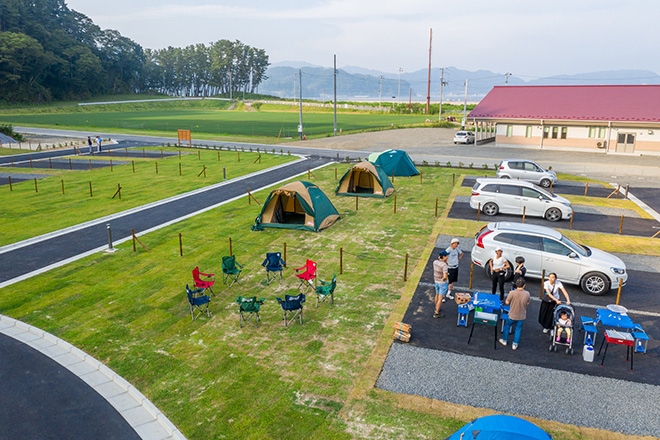 Camping at Nebama Beach doesn't mean forgoing modern conveniences. Each camping spot has a parking space and a 100-volt power supply, while the communal resthouse has hot showers, toilets, laundry facilities, a kitchen, and other features to make your stay as comfortable as possible.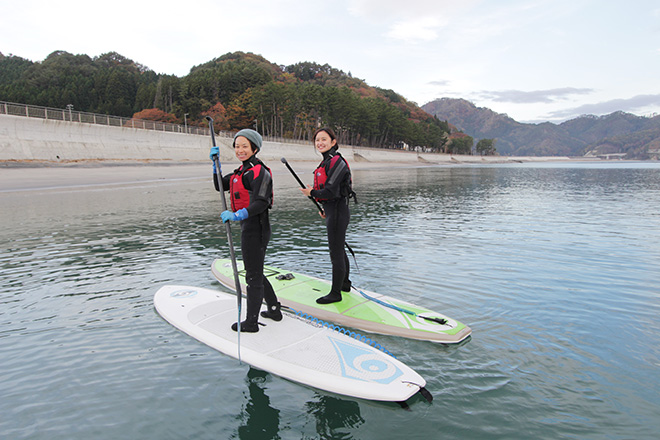 One of the campsite's special activities is stand-up paddleboarding at dawn. Certified SUP and free-diving instructor Kanako Sato leads daily sessions between 4:45 a.m.-and 8 a.m. Classes, which start at 6,500 yen, are suitable for all ages and abilities. Paddling your board on the tranquil ocean while watching the sun rise over the surrounding area is a great way to start the day!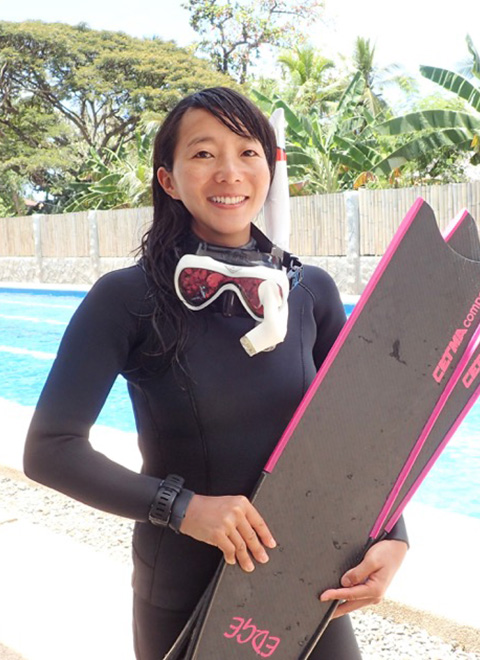 The campsite is located a five-minute drive from the Sanriku Expressway/Kamaishi Kita Interchange. Spaces are available for both small and large cars.
Name:

Nebama Beach Campsite
Address:

Dai 21 Chiwari, Unosumai-cho, Kamaishi City, Iwate Prefecture
Open:

Year-round
Requirements:

Reservations required
Campsite fee:

8,000 yen (large vehicles); 4,000 yen (small vehicles); 500 yen for power supply
Activity name:

Morning SUP (Stand-up Paddleboarding)
Meeting point:

Nebama Beach Campsite (in front of the resthouse)
Times:

4:45 a.m.–8.00 a.m.
Fee:

6,500 yen
Available languages:

English/Japanese (English by mail only)
Tel:
Email:

contact@dmo-kamaishi.com
Experience life in rural Japan with a stay at Ohakozaki Inn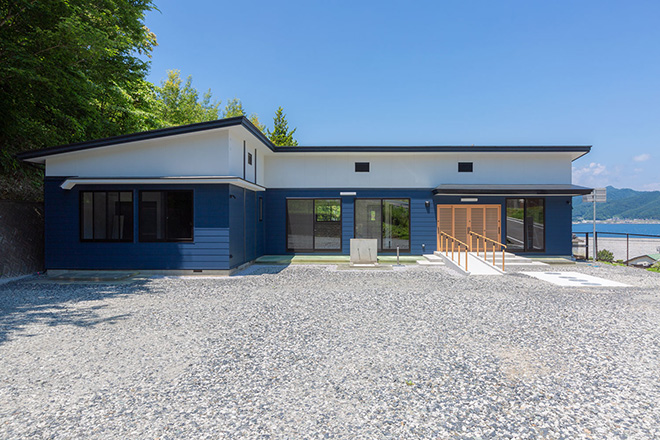 For a unique and fulfilling stay in Kamaishi, look no further than Ohakozaki Inn. Situated in the quaint fishing village of Hakozaki Shirahama, this modern and eco-friendly facility is a renovated nursery school. Its location on the edge of Sanriku National Park puts you in the heart of the area's rich natural environment.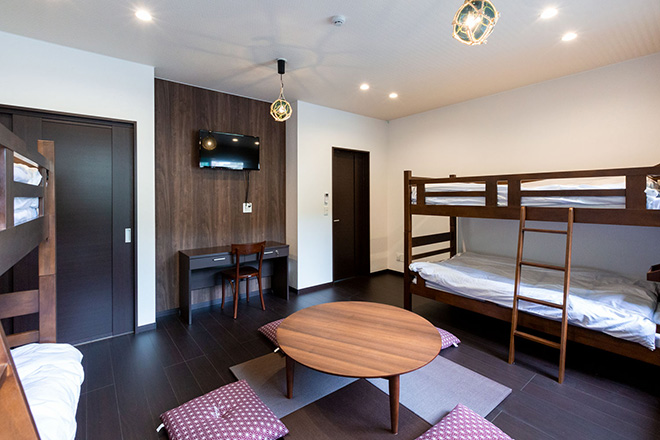 The inn's accommodation comprises two modern and tastefully decorated shared bedrooms: one with single beds and one with bunk-beds. Both rooms sleep up to four people, and bathroom and shower facilities are shared. The common room, meanwhile, is a great place to swap tips and stories with like-minded travelers.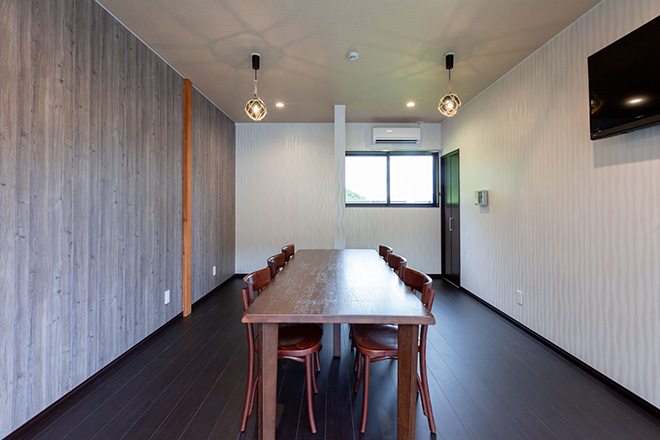 Breakfast and dinner are included in the cost of your stay (9,000 yen before tax per night). The owner, Mrs. Sasaki, and her staff create exquisitely presented meals from locally sourced seafood and other seasonal ingredients.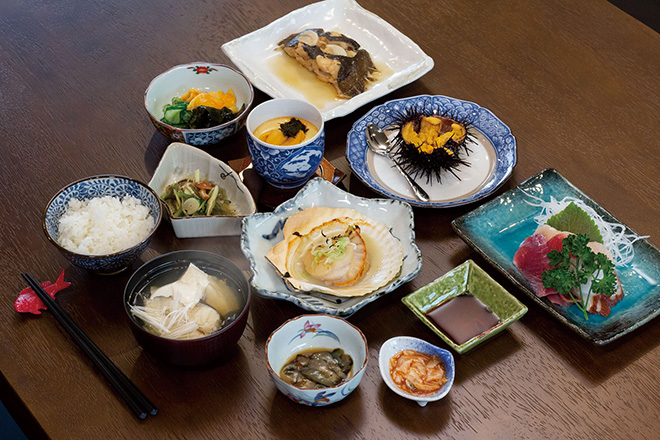 Because of its rural location, there's no public transportation to Ohakozaki Inn. If you don't have a car, request to be picked by community-bus when making your reservation.
Accommodation:

Hakozaki Shirahama Fishing Village Ohakozaki Inn
Address:

Dai 3 Chiwari 6-1, Hakozaki-cho, Kamaishi City, Iwate Prefecture
Check-in:

3 p.m.
Check-out:

10 a.m.
Price per person:

9,000 yen with half board
Open:

Year-round
Requirements:

Reservations required
Tel:

090-4636-8540(9 a.m.–9 p.m.)
Languages available:

Japanese
Email:

ohakozakinoyado@dmo-kamaishi.com