Amami Oshima is an island located between Kyushu and Okinawa. It primarily comprises Amami City and the towns of Tatsugo and Setouchi, in addition to several smaller municipalities. Due to its outstanding natural beauty, the island has been nominated as a possible UNESCO World Natural Heritage Site. Rare fauna, including the Amami rabbit, habu snake, and green turtle thrive here. Unique local cuisine - especially fish and chicken dishes - is a major draw, too.
Delve into the culture of Amami Oshima with walking tours and traditional fare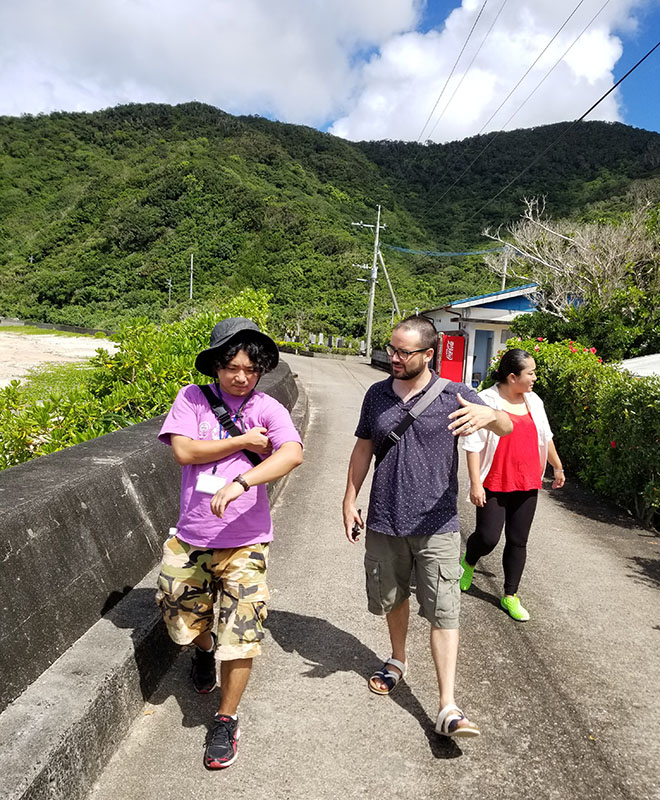 Due to its geological features and location, Amami Oshima offers a variety of water-themed outdoor activities, including snorkeling, swimming, or even just relaxing on the beach. If you're feeling more adventurous, you can also dive among coral reefs, surf the sea waves, or try your hand at kayaking. Wildlife fans, meanwhile, can sign up for whale-watching trips to see humpback whales moving majestically through the ocean.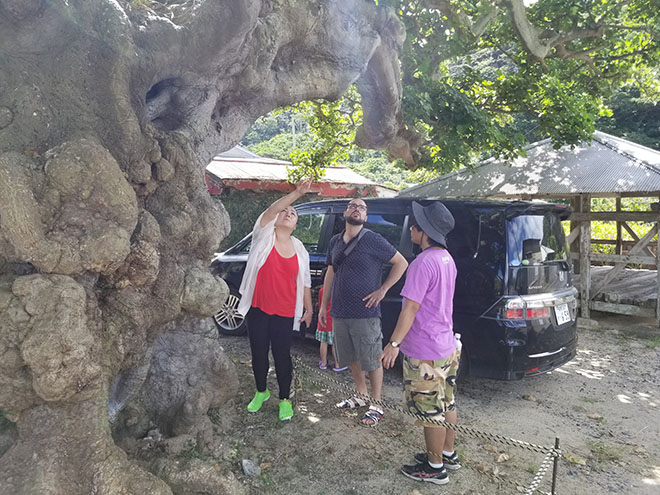 Customized guided tours will introduce you to the region's flora and fauna, including lush forests, rare birds, reptiles, and mammals. Professional guides from the Amami International Network (founded in 2016 in Naze, Ayami City) ensure a fun and informative experience.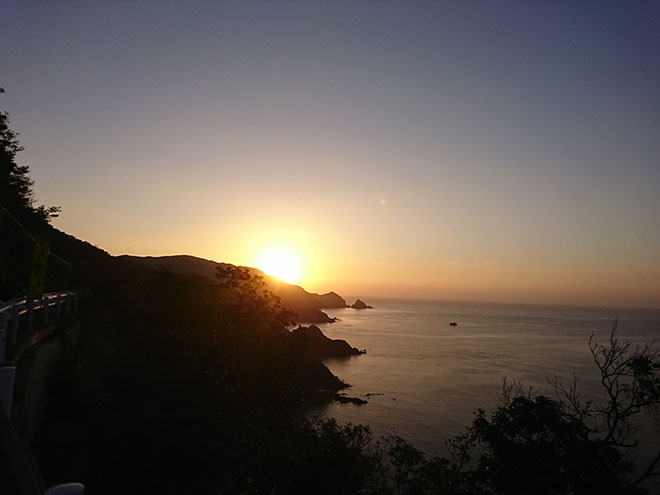 The tours, which offer English- and Chinese-language support, include walks to Kakeromo Island in Amami-Oshima, where you can enjoy trekking in subtropical forests. Alternatively, visit local villages and beaches or cultural facilities such as Oshima Tsumugimura in Tatsugo Town. Hands-on, traditional craft activities, such as silk-weaving, are also available.
Organization name:

Amami International Network (AIN)
Organization address:

10-4, Nazedaikuma-cho, Amami, Kagoshima
Program:

Kakeroma Island tour, etc.
Meeting point:

Setouchi office 18-3, Koniyamatsue, Setouchi-cho, Oshima-gun, Kagoshima
Business hours:

Varies depending on program
Fee:

Kakeroma Island tour, Nishikomi tour from 3,000 yen per hour
Requirements:

Varies depending on program
Languages available:

English, Chinese
Tel:
Email:

a.sugioka@amamiguide.co.jp
Glamping and home-made cuisine at Robinson Farm in Amami Oshima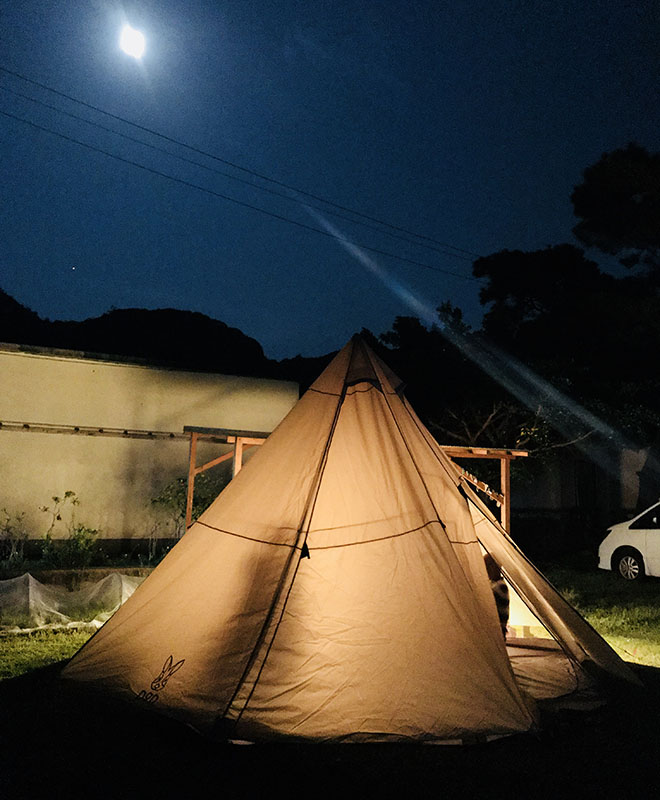 Robinson Farm is in southern Amami Oshima. Visitors here can glamp outside in one of the two tents. Amami Oshima is known for its dyeing techniques - using plant fibers or mud - and guests can try their hand at this traditional practice at the farm. Rooms can be rented to conduct events, workshops, or conferences from 5,000 yen per day.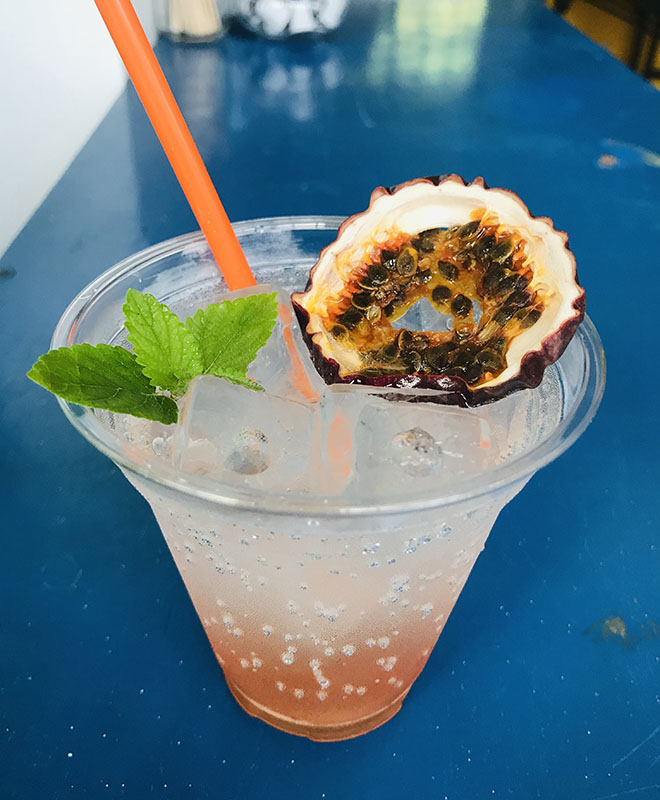 The chefs serve up a tasty selection of food and drinks made with local ingredients. Be sure to order their specialty beverage - a mix of passion-fruit syrup with soda and a hint of kibisu vinegar (made from sugar cane.)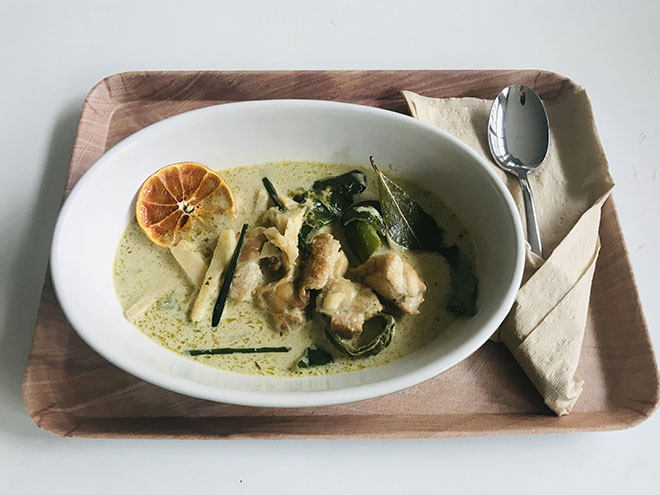 The eatery offers a wide selection of meals, including a tasty tomato stew with passion-fruit cream served with a salad drizzled in Japanese citrus-infused dressing. Try it with the delicious home-made garlic bread. Alternatively, dig into the green curry, which comes with steamed rice and black beans and a side salad. The oven-baked pizza will linger in your memory, too.
Accommodation:

Robinson farm
Address:

1319 Setsuko, Setouchi-cho, Oshima-gun, Kagoshima
Check-in:

3 p.m.
Check-out:

10 a.m.
Price per person:

2 glamping tents (up to 4 people each) 5,000 yen per person
(Guests have use of the kitchen and pizza oven. There are extra charges for the café.)
Languages available:

English/Japanese
Tel:
Email:

robinson.ikka@gmail.com
Traditional Japanese cuisine and chanko-nabe on the menu at Kamitaka in Amami Oshima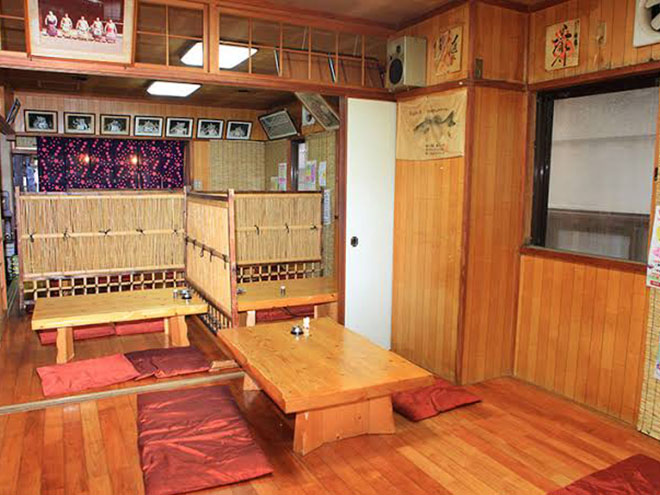 Kamitaka is a traditional Japanese eatery in Amami Oshima. It offers a range of island fare, including chicken, fish, and rice dishes made with locally sourced ingredients. Kamitaka is also known for its chanko-nabe, a hot pot dish with fish, meat, and vegetables. Sumo wrestlers have been tucking into this hearty stew for generations. (Kamitaka's owner is a former sumo wrestler, so it's perhaps not surprising that chanko-nabe features on the menu!)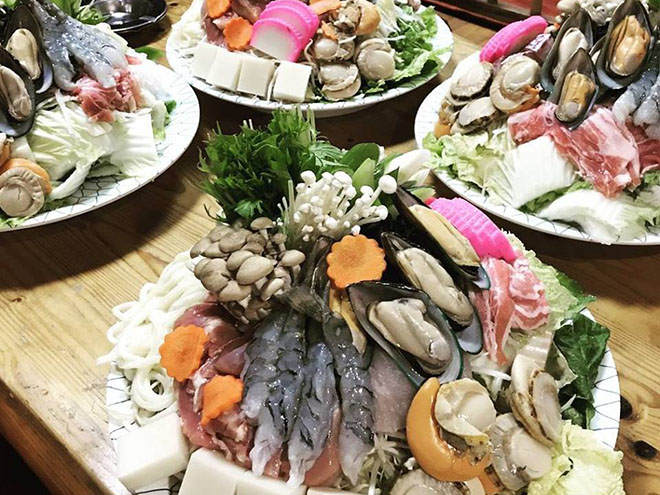 The dish includes a serving of the restaurant's specialty miso and kimchi (spicy Korean pickles.) New menus are offered daily and include freshly caught fish, hot pot dishes, set meals, and à la carte items.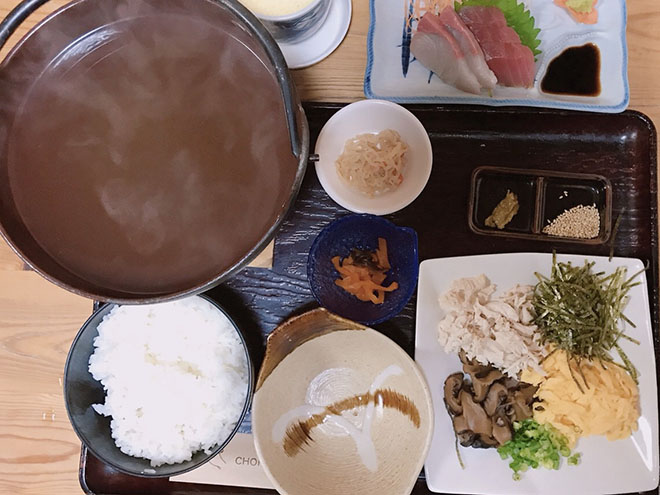 Other options include pork or beef shabu-shabu (thinly sliced meat served with vegetables and dipped in sauce) as well as beef sukiyaki (thinly sliced meat cooked with vegetables in a table-top pan). If you're extra-peckish, you can augment these dishes with side-servings of sashimi, tempura, and steamed rice. Pre-booked group meals for four to five people are also available. Prices start at 2,000 yen per person.
Name:

Kamitaka
Address:

8-14, Koniyaominato, Setouchi-cho, Oshima-gun, Kagoshima
Dates/times:

11 a.m.–2 p.m. / 5 p.m.-11 p.m. (Last order 10:30 p.m.)
Closed:

New year's day
Tel:
Languages available:

English/Japanese