Niigata City is a port city on the west coast of Japan. The city, which looks out onto the Sea of Japan, is a mixture of culture and culinary delight. For 300 years, Niigata city's Minami Ward has been among the hosts of the Shirone Otako - one of the world's largest fighting kite battles. Visitors in June can experience this vibrant festival firsthand, while anyone traveling outside of that month doesn't have to miss out. You can visit the museum dedicated to the festival and craft your own mini kite.
For a modern stay in a traditional Japanese setting, book a stay at Guest House GooGoo, which boasts over a century of history. The area also produces some of the best fruit, vegetables, and rice in the country. You can even pick your own fruit and enjoy freshness straight off the vine or tree.
Timeless tastes; timeless hospitality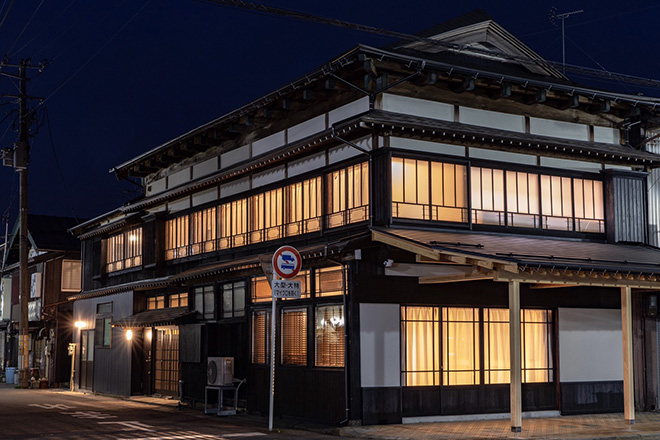 For a modern stay in a traditional Japanese setting, book a stay at Guest House GooGoo. This tasteful guesthouse is located in a restored private house with over 100 years of history. It sits near the center of the Shirone shopping district - an area of traditional houses, and restaurants serving fresh and local food. If you are looking for a taste of real, local fare, head to the tofu store where the tofu is homemade, adding an extra element of enjoyment to your cooking. June is a great time to stay here as the Shirone Otako battle is held in front of the inn.
This clean accommodation has been recently renovated. Male and female dormitories start at 4,000 yen per person. Twin rooms start at 5,000 yen per person, with a shared shower and toilet.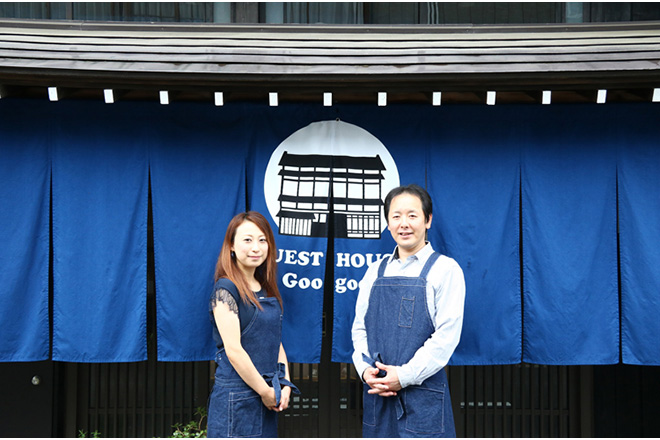 The guesthouse is run by a friendly couple who love to travel and have backpacked around the world. They understand the needs of travelers and are happy to offer advice about traveling in the Niigata area. Ask them for their personal recommendations on what to see and do.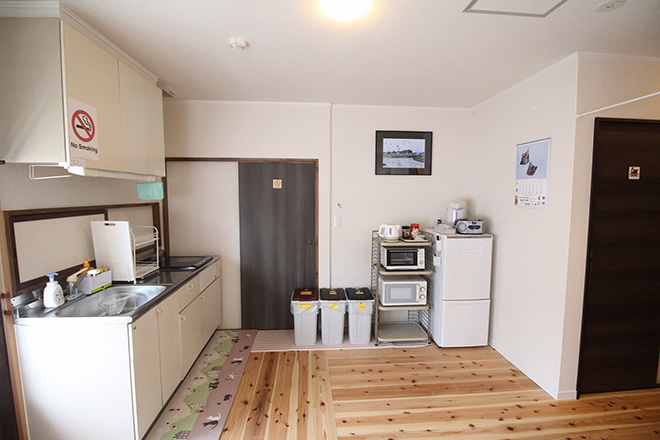 The best way to start the day in Niigata is to fill up with a bowl of the prefecture's famed rice. Load freshly picked vegetables - delivered directly to the door by a local farmer - on top of your rice for a hearty and healthy breakfast. For your evening meal, head to one of the wallet-friendly, local eateries nearby.
Name:

Guest House GooGoo
Address:

3013-1 Shirone, Minami-ku, Niigata-shi, Niigata Prefecture
Check-in:

12 p.m.–5 p.m.
Check-out:

10 a.m.
Price per person:

Single bed in dormitory from 4,000 yen; twin room from 5,000 yen based on two people sharing (tax included)
Languages available:

English/Japanese
Email:

guesthouse@googoo.club
A house for kites; a house for warriors
Get some background to the highlight of the local cultural calendar by visiting the Shirone Kite Museum. It is a museum dedicated to the Shirone Giant Kite Battle - the 300-year old Shirone Giant Kite Battle held every June. Find out about the materials used and the variations in building techniques that allow each group's kite to have varied characteristics.
Armed with this knowledge, viewing the 300-year old festival becomes much more fun. Among the museum exhibits is a 40-square-meter giant kite and a collection of kites from around the world. Mini-kite-making is a fun activity. Fly them outside if the weather is nice.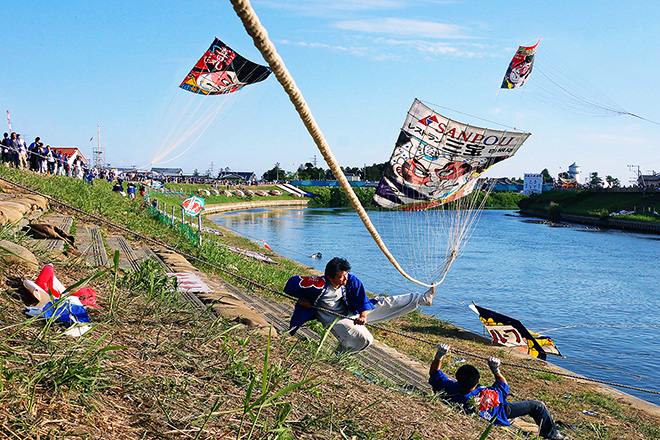 Please inquire in advance for an English speaking guide (service charge required). On Sundays from March to May, it is possible to visit the workshops where the giants kites are made (advanced reservations required). Interacting with the residents who participate in the kite battles is a fun part of these visits.
Name:

Shirone Kite Museum
Address:

1770-1 Jogesuwanoki, Minami-ku, Niigata-shi, Niigata Prefecture
Business hours:

9 a.m.–5 p.m. (Last entry 4:30 p.m.)
Closed:

2nd and 4th Wednesday of each month
Price per person:

400 yen (tax included) for adults; 200 yen (tax included) for children
Languages available:

Japanese/English
Email:

info@minamirai.org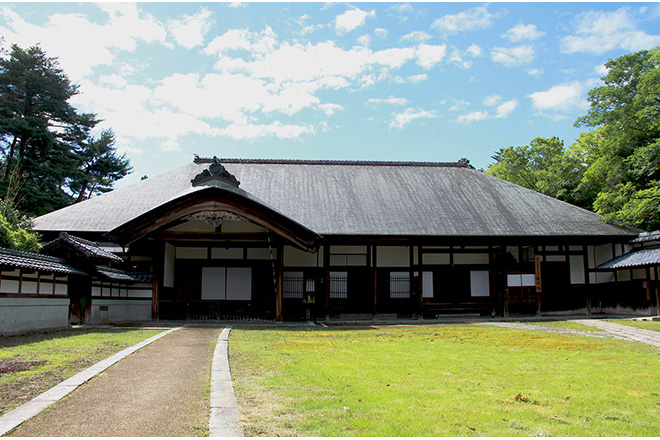 For a different cultural experience, head to the Sasakawa Estate house. The striking building is an Edo period (1603-1867) property that was once the residence of the Sasakawa family who ruled over eight villages in the locality. The Japanese government designated the building an Important Cultural Property.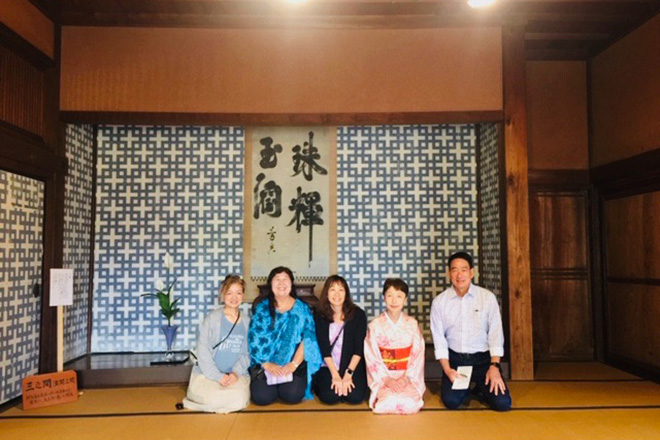 Visit this atmospheric property to get a taste of the Edo-period times, and take a look at the three distinct styles of architecture. For a more satisfying experience, reserve an English volunteer guide (advance bookings only.) Your guide can give you greater insight into the history of the estate and offer other points of interest that you might otherwise miss.
Name:

Sasakawa Estate
Address:

216 Ajikata, Minami-ku, Niigata-shi, Niigata Prefecture
Business hours:

9 a.m.–5 p.m. (last entry 4:10 p.m.)
Closed:

Mondays (if Monday is a public holiday, the facility will close the following day); Dec. 28–Jan. 3
Price per person:

500 yen (tax included) for adults; 300 yen (tax-included) for children
Languages available:

English/Japanese
Email:

info@minamirai.org
Enjoying the sweetness of the season, all year round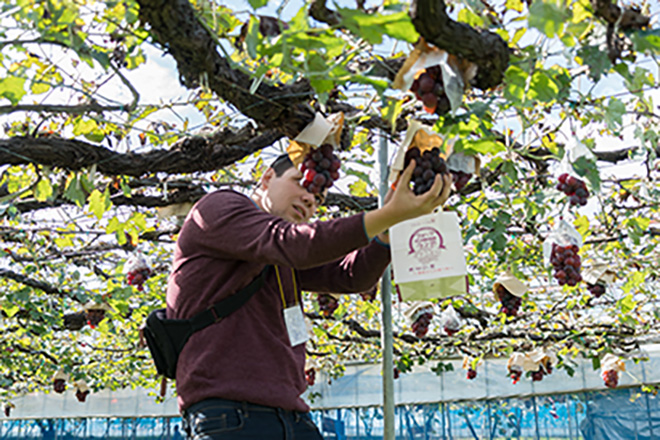 Spend some time outdoors in the Shirone Grapes Garden. Here you can pick fruit year-round, and wander the expansive grounds. Spend some time among baby goats and rabbits in the petting area, and savor a feast of local food.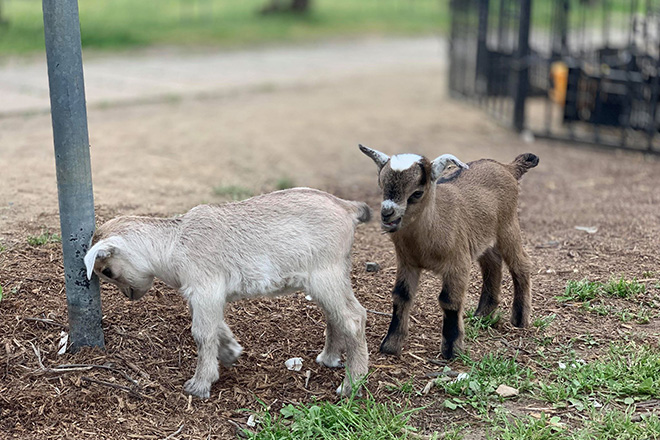 The fruit picking-calendar is varied, and every month offers you something new to pick and enjoy (whatever the weather.) Pluck strawberries, kiwis or mikan oranges in January, or nashi pears, figs, or grapes in October. In the designated barbecue area, you can order platters of meat, including lamb and pork, and grill them yourself. For dessert, choose gelato laden with ample seasonal fruit.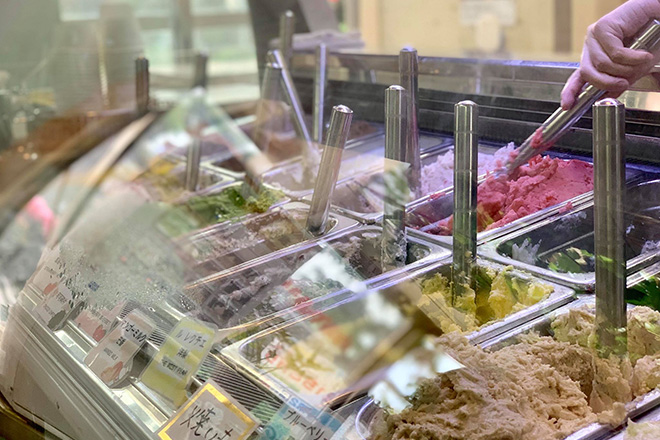 Strawberry lovers will enjoy the three-piece strawberry set, starting from 1,200 yen. It includes a strawberry taste comparison plate of around 10 pieces, gelato, and some strawberries to take home. Alternatively, the three-piece grape set (from 1,400 yen) includes one bunch of large grapes plus other assorted grapes (around 15 pieces) and gelato.
Name:

Shirone Grape Garden
Address:

573 Washinoki Shinden, Minami-ku, Niigata-shi, Niigata Prefecture
Business hours:

10 a.m.–5 p.m.
Languages available:

Japanese/English
Email:

info@minamirai.org