Located approximately 90 minutes from Kyoto, near the Japan Sea, the town of Echizen has a vibrant artisanal culture. Passing down generations of crafts and ancient technologies, present-day Echizen is the country's top destination for washi papermaking. Additionally, the region continues to practice such crafts as blade making, textile weaving, lacquerware, and cabinetwork. With workshops and lessons available to visitors, it's an excellent opportunity to get a close look at these practices. Some farms also offer homestay experiences where visitors partake in a range of slice-of-life experiences.
Learn the art of papermaking at Echizen Washi Village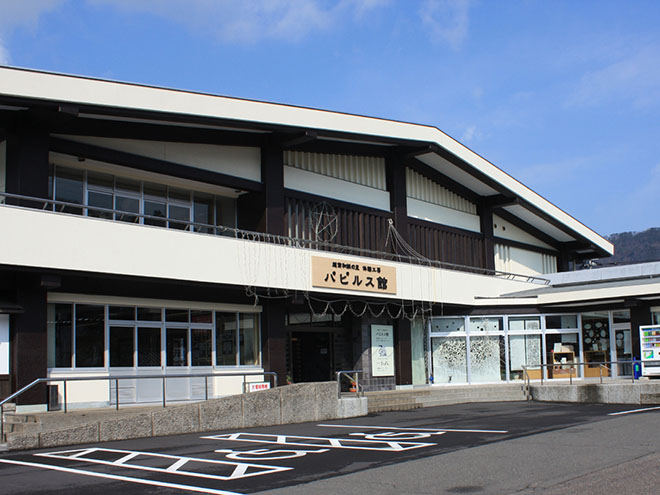 Echizen is Japan's largest producer of traditional washi paper. Washi paper is generally made using fibers from two types of shrubs known as kozo and mitsumata, or using the wild gampi tree. You'll often see this thick, slightly rough paper used in Edo-period (1603–1867) woodblock prints, origami, and other items. Since it's more resilient than regular paper, washi is even used to make clothing and household goods. Cold temperatures and low humidity are ideal for producing washi, so Echizen's snow-packed winter months are perfect for production.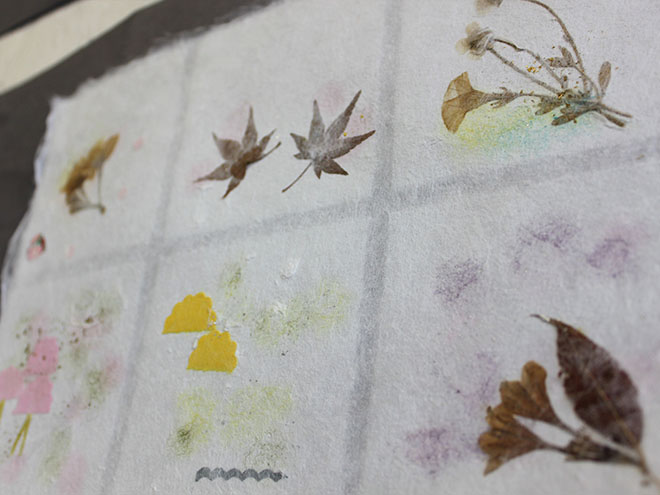 Echizen Washi Village is the most famous contemporary center for washi. Located a 30-minute drive from Takefu Station, the site is home to several traditional workshops that continue to make paper to this day. The workshops are open to visitors, offering a unique opportunity to observe these 1500-year-old artisanal techniques.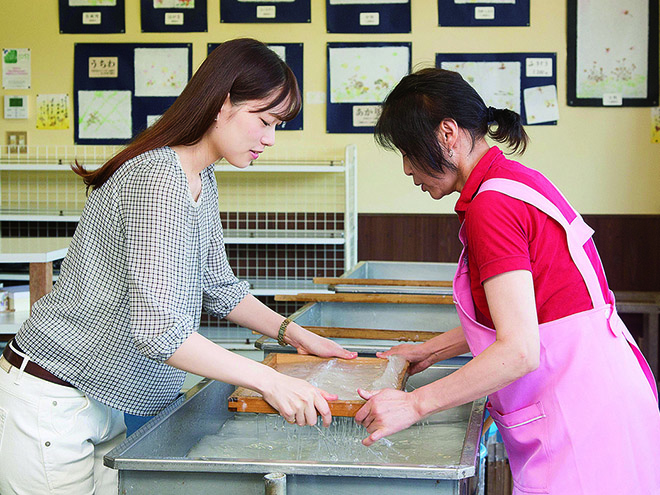 You can even make your own paper. Village guides arrange visits to each studio, where you can try your hand at papermaking, or learn how to color paper using a centuries-old ink-marbling method. After a 20-minute- to 40-minute-long session, you'll have a sample of your very own washi paper to take home with you.
If you happen to be in the area in early May, be sure to visit the village for its Kami Festival, a spiritual celebration of paper. Spanning May 3–5, the festival includes a parade of drummers, various performing arts, and a mikoshi float procession.
Organization name:

Echizen Washi Village
Organization address:

8-44 Shinzaike-cho, Echizen City, Fukui
Activity:

Japanese Traditional Papermaking Workshop
Business hours:

9 a.m.–4 p.m.
Fee:

From 500 yen (tax included) for colored paper/postcard
Closed:

New Year
Language available:

Japanese/Basic English
Tel:
Enjoy countryside hospitality with a farm stay at Tennyo Sanchi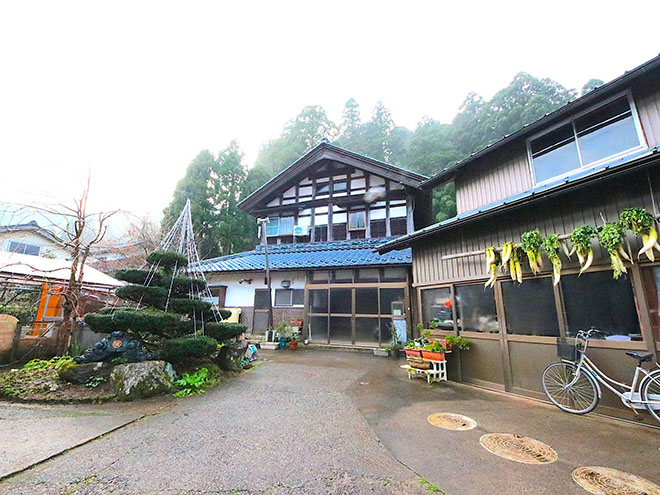 Tennyo Sanchi is a 25-minute car ride from JR Sabae Station. Operated by the Watanabe family, this 140-year-old farmhouse offers the chance to experience life as it was lived generations ago. The site is replete with a traditional stone kiln, wood stove, and irori sunken hearth.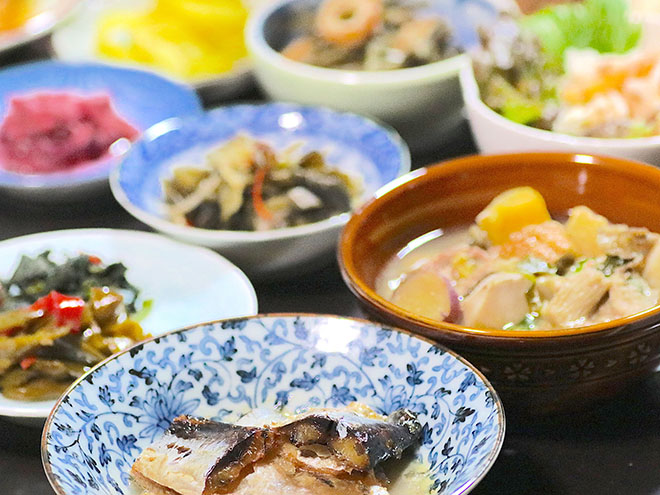 Daily meals are made using local produce, and many dishes are prepared for longevity. One common practice is using salt to pickle vegetables such as eggplants, cucumbers, and peppers, so they can be enjoyed during the harsh winter months by simply seasoning with sugar and soy sauce. Though the farmhouse is located in the mountains, the nearby Japan Sea means there's no shortage of fresh fish available.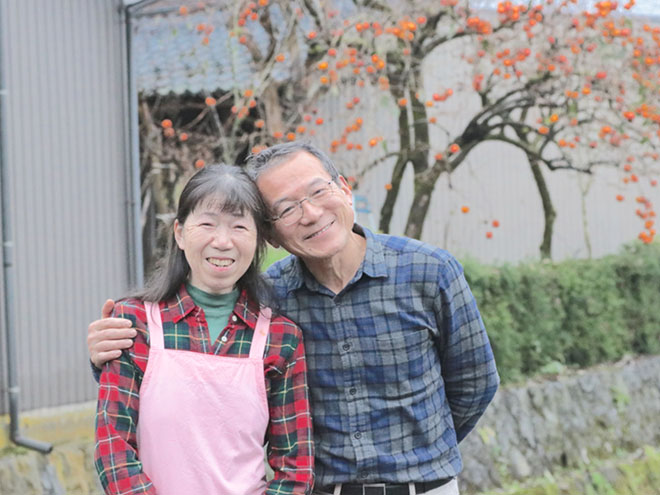 During the day, you can pass the time by picking wild vegetables that grow across the mountainsides or have one of the Watanabe's teach you how to make soba noodles or mochi rice cakes from scratch. In the evenings, enjoy unobstructed views of the Milky Way galaxy.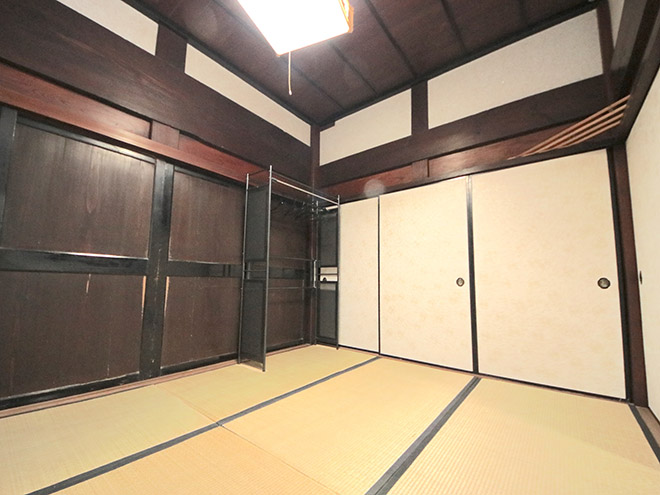 Facilities include two rooms that can accommodate a maximum of six guests in total. The traditional amenities, such as a futon and tatami room, provide all the comforts of modern sleeping arrangements while offering an insight into how Japanese people have lived for generations. If you need to keep in touch with life back home, simply connect your device to the free Wi-Fi. Other modern amenities, such as a washing machine, help ensure a smooth trip without the need to overpack.
Name:

Farmhouse Tennyo Sanchi
Address:

Yokozumi-cho, Echizen City, Fukui
Check-in:

3 p.m.–8 p.m.
Check-out:

10 a.m.
Price per person:

From 10,500 yen (tax included) for half board
Languages available:

Japanese/Basic English
Tel:
Email:

tennyosanchi@yahoo.co.jp
Indulge in the local delicacy, Echizen Soba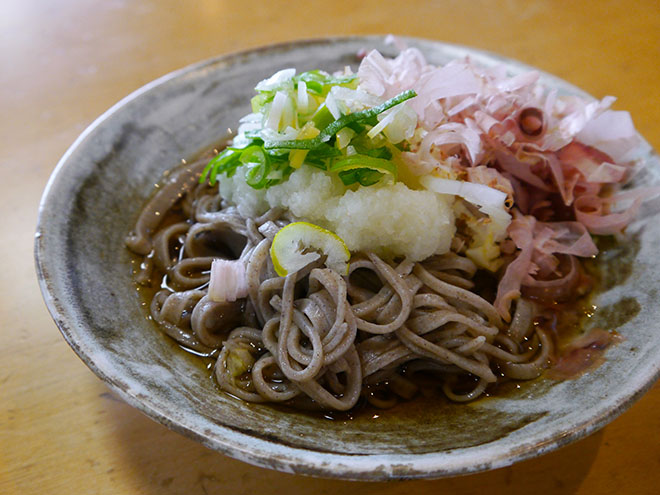 Driving through the scenic mountains and agricultural fields of Echizen, you may notice a speckled yellow plant that - at first look - seems to resemble a wild weed. In fact, this is buckwheat, the main ingredient used to make soba. Soba is renowned for its subtle simplicity. Zaru soba is arguably the most famous noodle dish, combining the earthen-like taste of the buckwheat with a sweet tsuyu broth. Echizen boasts its very own type of soba called - not surprisingly - Echizen soba. Echizen soba is similar in presentation to zaru soba, except it includes a hefty portion of grated daikon radish on top, along with dried bonito fish flakes, and scallions. And, rather than dipping the noodles into the tsuyu sauce, the noodles are placed in a bowl with the sauce already mixed in.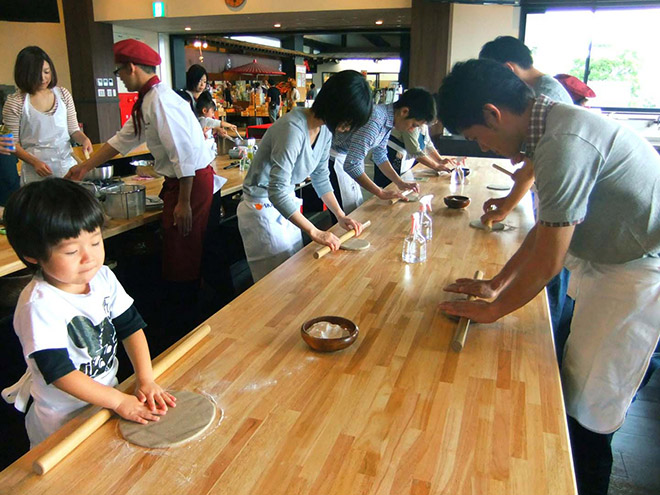 Located a 10-minute drive from Takefu Station near the Takefu Interchange, Echizen Soba Village is the optimal destination to experience making Echizen soba (and take some noodles home with you as a souvenir). The site is home to a large factory that produces some 50,000 servings of soba each day. Windows along the factory floor allow visitors to see the process up-close.
If you're keen to make your own soba, enroll in a workshop where you can mix buckwheat flour, add water, and knead the dough until it's ready to be sliced into thin strands and boiled. The restaurant serves the ubiquitous Echizen soba alongside local dishes incorporating fresh seafood, produce, and livestock common to the region. The shop also sells a range of eatable souvenirs to remember your trip.
Organization:

Echizen Soba Village
Organization's Address:

7-37 Makara-cho, Echizen, Fukui
Activity:

Echizen soba-making
Times:

10 a.m.–11:30 a.m. / 12:30 p.m.–2 p.m. / 3 p.m.–4:30 p.m.
Fee:

1,800 yen (tax included)
Requirements:

Reservations must be made in advance
Closed:

Jan. 1–3
Language available:

Japanese/Basic English