The village of Tsurui is located a 40-minute drive from Kushiro Airport in northeastern Hokkaido. It has a long history of dairy farming, along with vast marshlands and well-preserved natural habitat. Today, the village caters to travelers looking to experience Hokkaido's pastoral traditions first-hand. Visitors can stay at village guesthouses or cottages replete with cheese-making workshops, locally sourced foods, and more. The nearby Kushiro Marsh, meanwhile, is home to a wide variety of native flora and fauna, and makes for a perfect day trip. English information and credit-card services are now available following recent initiatives to attract overseas travelers.
Stay in a charming cottage, enjoy local foods at Heart'n Tree
To get an authentic look into Tsurui's dairy and agricultural industries, consider a stay at the Heart'n Tree. This ranch-style restaurant and hotel provides visitors with a range of experiences that showcase the region's farm traditions. For around 15,000 yen per night (varies seasonally), you can stay in your very own cottage surrounded by pastures and meadows, all while enjoying locally sourced meals.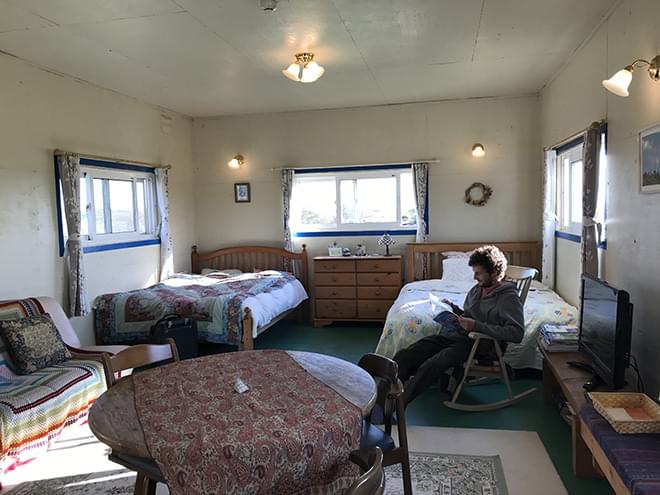 Heart'n Tree works with the region's farmers to source only the freshest dairy products, along with a selection of fresh vegetables, herbs, and venison caught by village hunters. The hotel's restaurant is designed to provide 360-degree views of the surrounding wilderness, so you can enjoy picturesque views alongside each meal.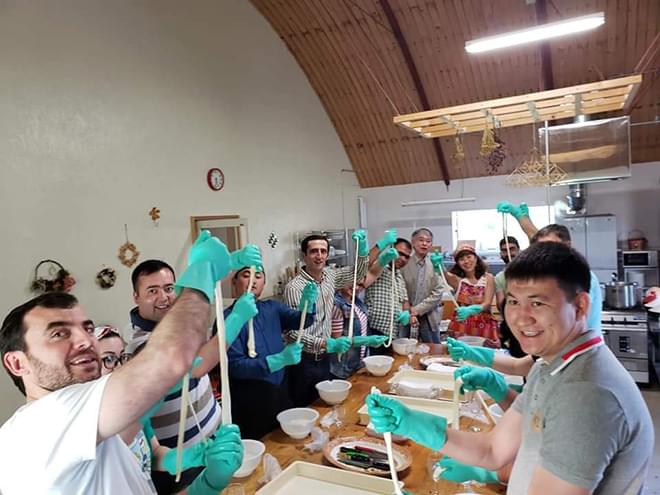 Guests can also take part in craft-making and cooking classes. Try your hand at making cheese, learn how to incorporate locally grown herbs into your meals, or make a decorative wreath under the guidance of an experienced instructor. English-speaking staff are available to provide advice and support during your stay.
Name:

Heart'n Tree Hotel and Restaurant
Address:

496-4 Aza Setsuri, Tsurui Village, Akan, Hokkaido
Check-in:

3 p.m.–7 p.m.
Check-out:

10 a.m.–
Prices:

Rooms for two start at 11,880 yen (tax-included) per person; whole cottage-hire starts from 14,080 yen (tax-included)
Workshop fee:

String-cheese making 4,200 yen, cooking classes 5,000 yen, wreath making 6,800 yen.
Restaurant:

10 a.m.–5 p.m.
Closed:

Thursdays
Languages available:

Basic English/Japanese
Tel:
Email:

heartntree@reuther-ban.com
Learn about Japan's largest marsh at the Onnenai Visitor Center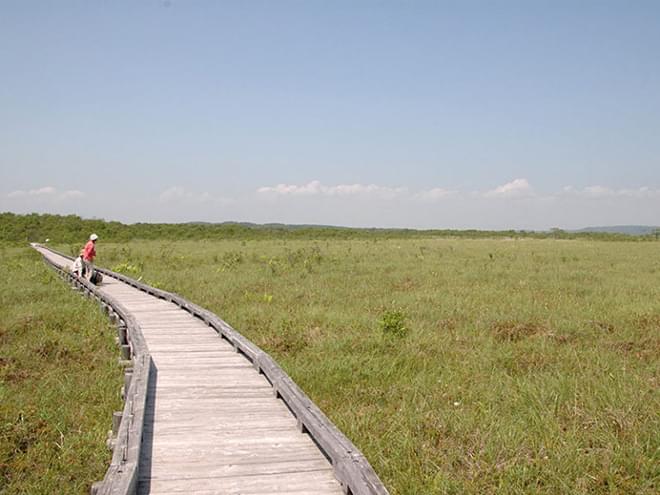 The Onnenai Visitor Center is a 20-minute drive from Kushiro Airport on the west side of Kushiro-shitsugen National Park. The center provides seasonal information on the park, and is the ideal starting point for exploring the marshlands. It can be reached by car in about 20 minutes from Heart'n Tree.
The Onnenai Wooden Path, which stretches out from the center, consists of a wooden platform built atop the marshlands, allowing visitors to move across the terrain easily. Walking the path takes approximately 40 minutes (round trip), and provides the opportunity to view native flora and fauna up close.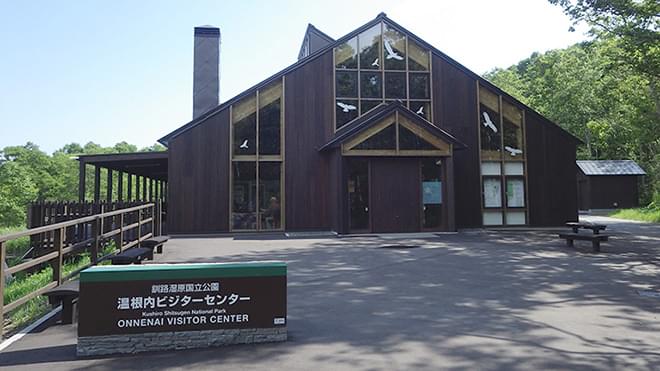 The park is home to Japan's most extensive marshland, the Kushiro Marsh, which spans some 18,000 hectares. While 80% of the marsh is occupied by fen plants, an additional 700 species of flora also grow here, including Japanese alder trees and cotton grass. In addition, fauna such as the red-crowned crane, Siberian salamander, Ezo red fox, and Yezo deer, make the park a prime destination for nature lovers.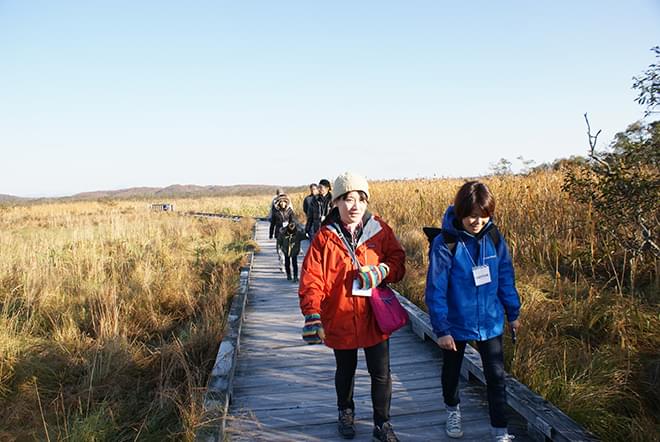 For a fee, staff from Heart'n Tree will provide English guidance throughout the park. In addition to the nature path at Onnenai Visitor Center, the park also offers horse trekking, canoe tours, and smelt fishing at Lake Toro. Activities vary seasonally.
Name:

Onnenai Visitor Center (within Kushiro-shitsugen National Park)
Address:

Onnenai, Tsurui, Akan, Hokkaido
Opening times:

9 a.m.–5 p.m. from April to October; 9 a.m.–4 p.m. in November
Fee:

Free
Closed:

Tuesdays (except during summer); Dec. 29 to Jan. 3
Languages available:

Basic English/Japanese
Tel:

0154-64-2542(c/o Heart'n Tree)
Email:

heartntree@gmail.com (c/o Heart'n Tree)
Get a first-hand look at Japan's rare red-crowned cranes at the Tsurui-Ito Tancho Sanctuary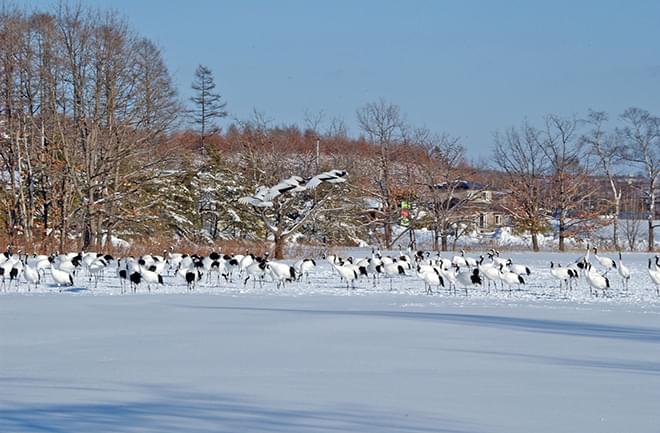 Tsurui-Ito Tancho Sanctuary was established in 1987 to protect Japan's red-crowned cranes. Every year from November through March, the cranes come to the sanctuary to feed. Today, the site welcomes approximately 400 birds annually. In addition to the feeding grounds, the sanctuary is also home to a nature center, where you can learn more about the birds and the efforts being taken to save them. The sanctuary is located approximately 40 minutes by car from Kushiro Airport (and about 10 minutes from Heart'n Tree.)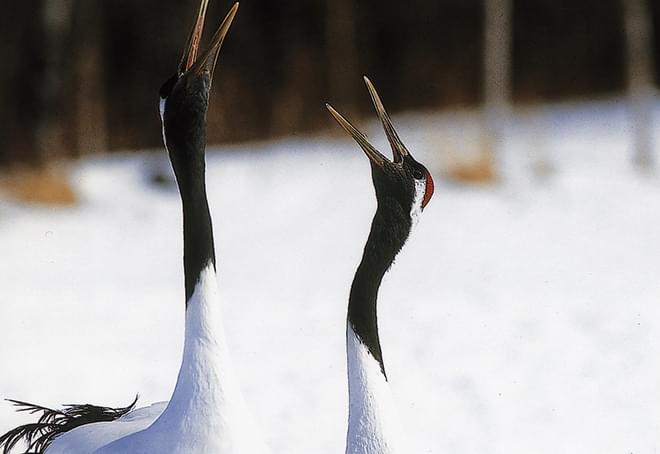 The sanctuary is managed by the Wild Bird Society of Japan. Members work to maintain the birds' marshland habitat. With the population of red-crowned cranes under severe threat, it is up to members of the Wild Bird Society to ensure that the birds are able to feed every winter. While the site was founded to protect the red-crowned crane, it also serves as a home to other species, including Steller's sea eagle, white-tailed eagle, and Grey-faced woodpecker.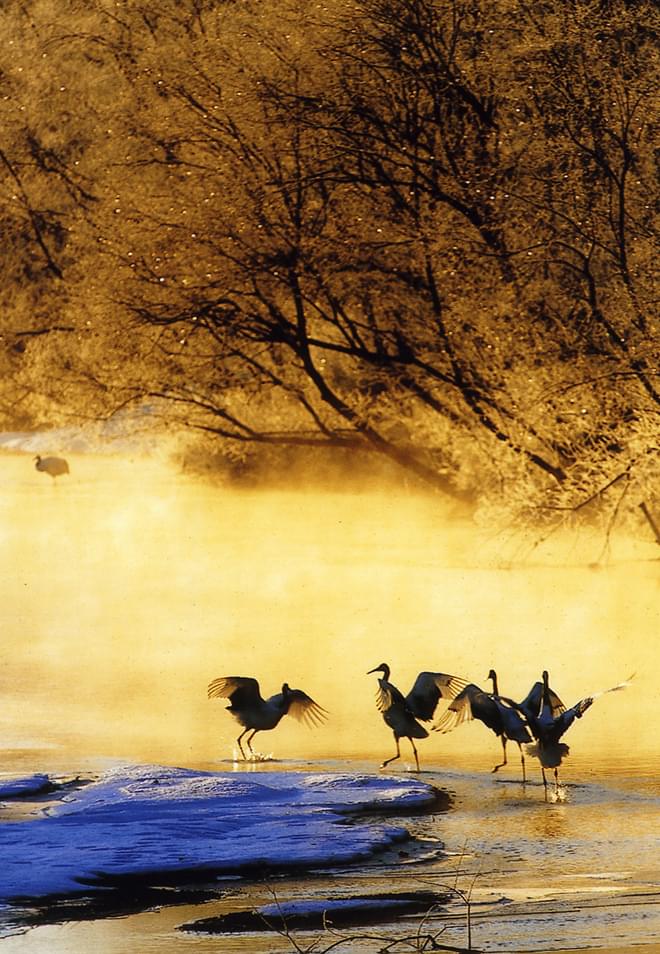 Staff from Heart'n Tree are available to provide guided tours of the sanctuary, with early morning tours starting from 6,500 yen.
Name:

Tsurui-Ito Tancho Sanctuary
Address:

Nakasetsuri Minami, Tsurui, Akan, Hokkaido
Opening times:

9 a.m.–4 p.m., Oct. 1–Mar. 31
Closed:

Mondays, Tuesdays (Observing/filming from feeding site still possible when closed)
Languages available:

Basic English/Japanese
Tel:

0154-64-2542(c/o Heart'n Tree)
Email:

heartntree@gmail.com (c/o Heart'n Tree)