Located in the eastern part of Japan's northern island of Hokkaido, the little village of Tsurui is just over an hour from the main hub of Kushiro and is flanked by the Kushiro Marsh. From October to March, visitors flock to the Tsurui-Ito Tancho Sanctuary to see the red-crowned cranes feed and dance across the snow.

But there's also plenty to do in the area's lush spring and summer seasons! Tsurui was selected as one of The Most Beautiful Villages in Japan and is a wonderful rural retreat for bikers, hikers, and lovers of good food.
Ready, Set, Pedal!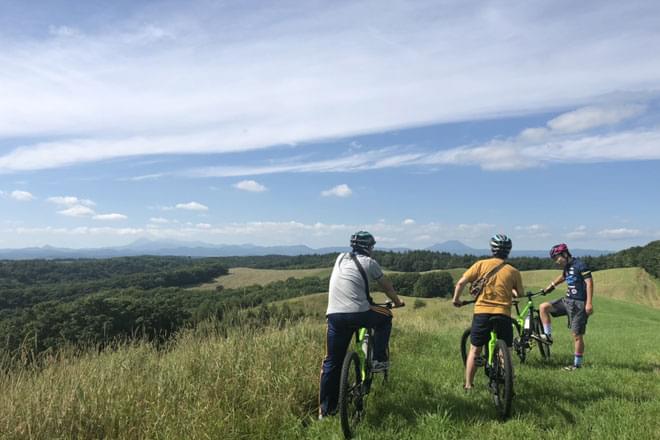 One great thing about Tsurui is that you don't need to drive a car to see the sights and get around. You can cycle instead, since the terrain is relatively flat, and the distances between sightseeing spots is a little closer than one would expect for an area as expansive as Hokkaido. While hard-core cyclists tend to bring their own wheels, visitors can borrow bicycles from Hotel Taito for a reasonable fee of 1,080 yen a day (or 540 yen for two hours).
Name:

Hotel Taito
Tel:
Address:

1-Tsuruinishi, Tsurui, Akan District, Hokkaido
Exploring Tsurui by Bike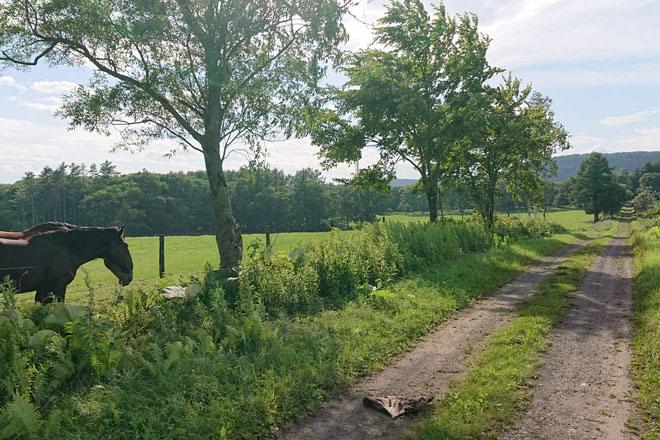 There are several options for adventures by bike around Tsurui. For those who want to combine cycling with a beautiful hike, head to Kushiro Shitsugen National Park to walk along the wooden boardwalks over the park's protected marshland. Visitors can also bike along lovely forested tracks; the two closest routes are the Ashibetsu and Nakasetsuri lines. The former is a 5.5-kilometer dirt path that passes through peaceful countryside and groves of Japanese larches, while the latter is 9.1 kilometers of stunning pastureland dotted with cows, culminating in a viewpoint that overlooks the countryside.
Check Out Beloved Cafés by Bike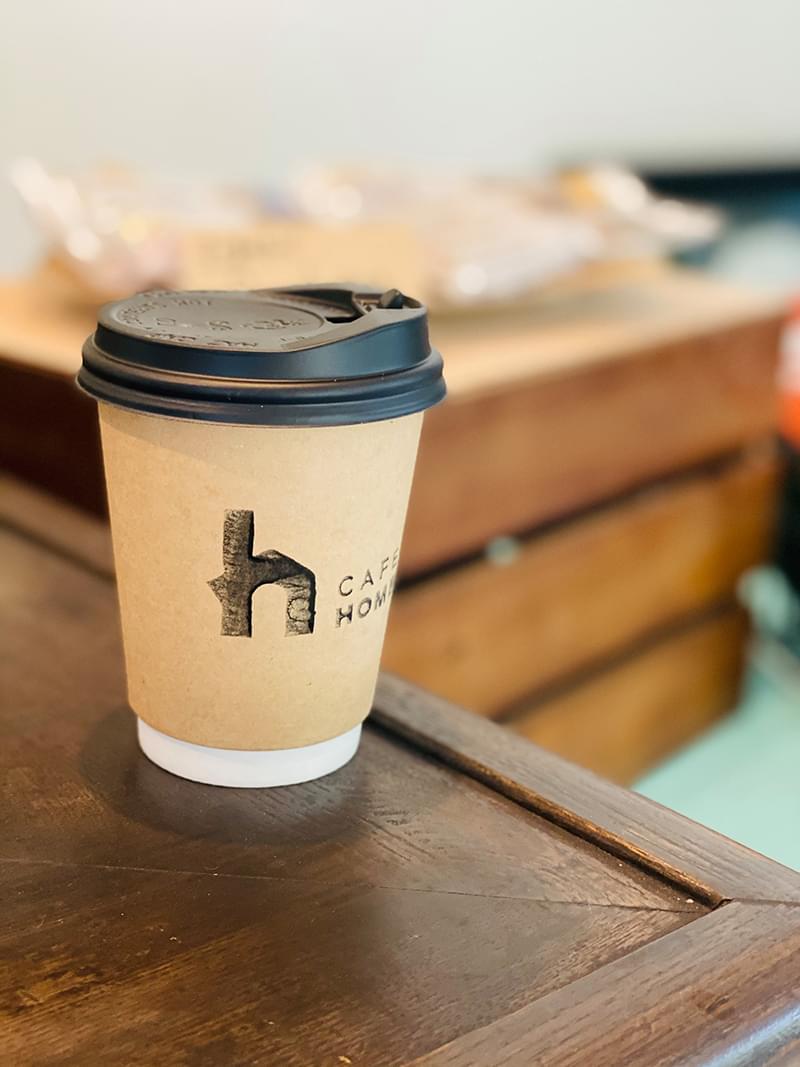 For visitors looking for a less strenuous activity, the road from Tsurui toward the Kushiro Marsh has several relaxing cafés where you can take in the views with a cup of coffee (and a slice of cake) in hand. Mori no Café Elegant has an impressive collection of colorful retro coffee cups, while further along, Pomme de Terre serves beautiful cakes and offers baked goods to go. If you are looking for something a bit more substantial, Café Home, in addition to offering excellent coffee and sweets, whips up a selection of simple meals like a veggie-filled curry or loco moco—a Hawaiian dish of rice, hamburger, fried egg, and brown gravy.
Name:

Café Home
Address:

37-3 Haranominami, Hororo, Tsurui, Akan District, Hokkaido
Tel:
Opening hours:

11:30 a.m.–5 p.m.
Closed:

Wednesdays and Sundays
Sample the Local Flavors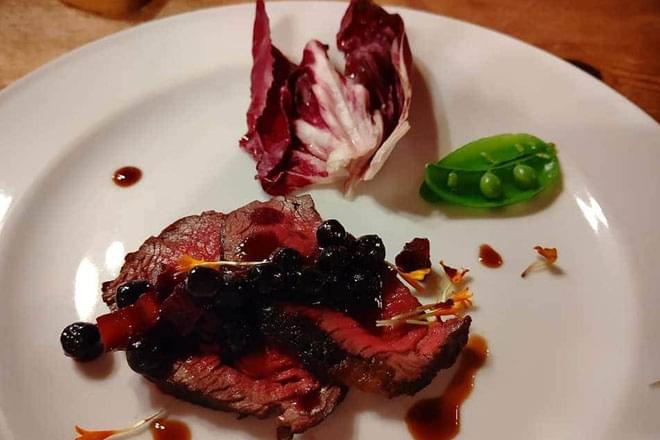 Of course, you are sure to work up an appetite with all that cycling and hiking. Hokkaido is known as a gourmet destination for its cheese, wine, and wild game, as well as beef and pork, and Tsurui is no exception. A short bike ride from Hotel Taito is Rakurakukan, where you can buy (or even learn how to make) delicious natural cheeses. The area close to Kushiro Marsh is dotted with a selection of charming restaurants and cafés where you can sit down for a hearty meal of curry, beef stew, cutlets, or ramen.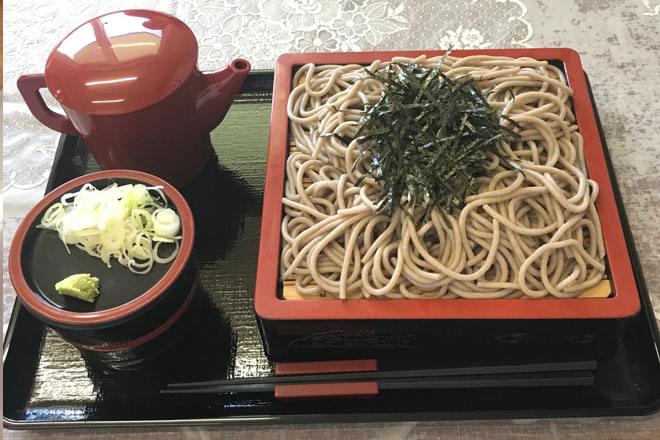 But for a truly local meal, Setsuri is the place to go. The soba noodles at this little restaurant—which has an excellent view of the Akan Mountain Range—are made in-house, starting from the soba flour itself. The owner sows the seeds in an adjacent field in June, then harvests and mills the buckwheat into flour in September. Their juwari soba is made with 100 percent buckwheat flour, which makes the noodles delightfully earthy (and healthy)!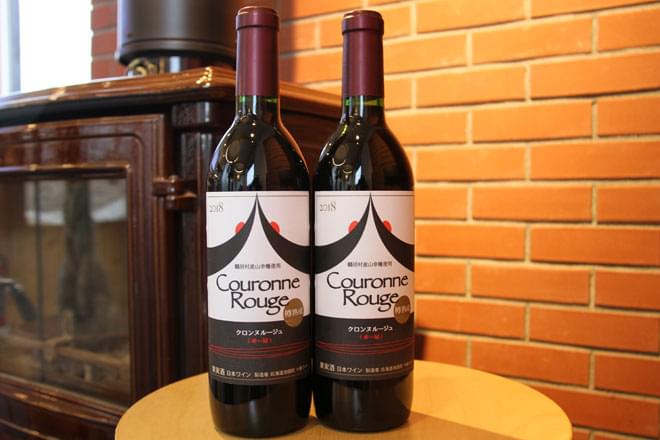 Wine fans should be on the lookout for the local red, Couronne Rouge, of which only a few hundred bottles are produced each year. Named after Tsurui's famous feathered residents, the red-crowned cranes, this full-bodied red wine pairs well with the hearty cuisine of the area and is just the thing to top off a full day of cycling.

Whether you are a cycling pro or just looking to experience the slow-paced lifestyle of this quaint village of 2,600 people, Tsurui is a wonderful northern retreat.

There are plenty of different types of lodging where visitors can enjoy Tsuri's delicious local cuisine. For information on accommodation options, click here.
Name:

Mori no Soba-dokoro Setsuri
Address:

Nakasetsuri, Tsurui, Akan District, Hokkaido
Tel:
Opening hours:

11 a.m.–2 p.m.
Closed:

Mondays