Facing Hyuganada, Miyazaki Prefecture's Shintomi-cho is a town rich in nature and one of the nation's top tea producers in terms of quantity and quality. A private lodge nestled in the countryside, Chashin is a special place where you can spend a quiet time while learning about and tasting the pride of Miyazaki Prefecture: tea.
Chashin, a private inn for rent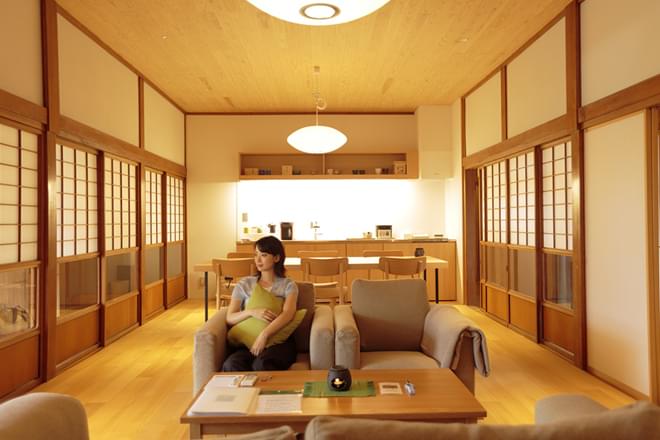 "Chashin" is a renovated traditional Japanese house and a private inn that can be rented out to only one group a day. Here you can experience the spirit of tea and the tea ceremony. In the nostalgic rooms, you can taste Shintomi-cho's proud tea, enjoy the aroma of tea incense, and have a peaceful time through meditation, Zen, and yoga. At night, bonfires are available as an option, and it will be the perfect time for self-reflection under a canopy of stars. Breakfast is a healthy tea porridge made with hojicha (roasted green tea). Enjoy a special day surrounded by the tea of Shintomi-cho.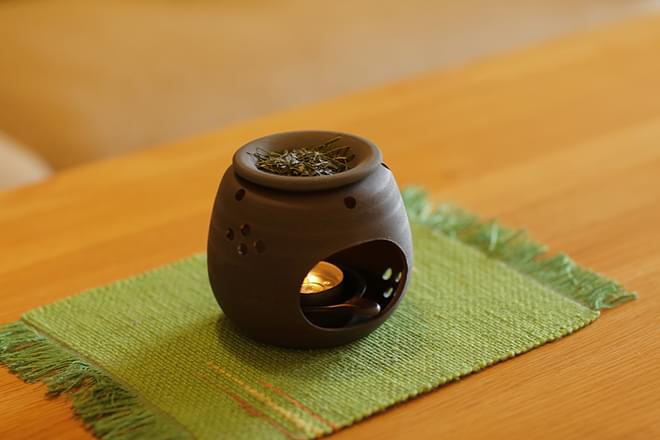 You can experience the "tea incense burner", an aroma pot for tea. All you have to do is to light a candle. In an hour or so, the tea leaves on top of the tea incense burner start spreading its fragrance. Tea incense burners are placed in the living room, Japanese-style room, bedroom, and the meditation room, which boasts 23 tatami mats. The whole room will be filled with the pleasant aroma of tea.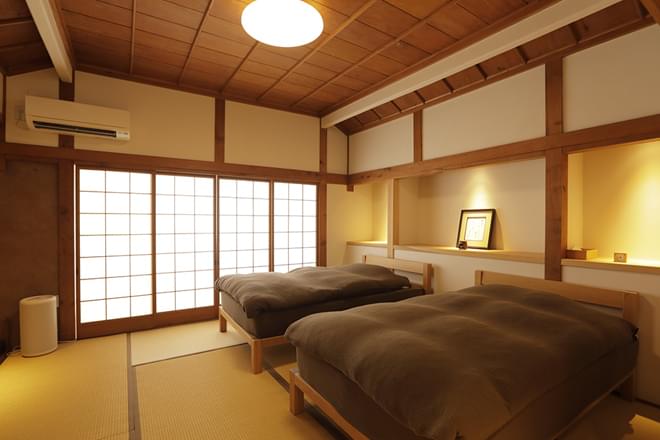 In addition to a private bedroom with two beds, there is a large meditation room where you can pull out the futon. Sharing the large Japanese-style room with friends is another great experience. The bathroom is very comfortable with a large bathtub. Refresh yourself after a bath with towels made in Imabari.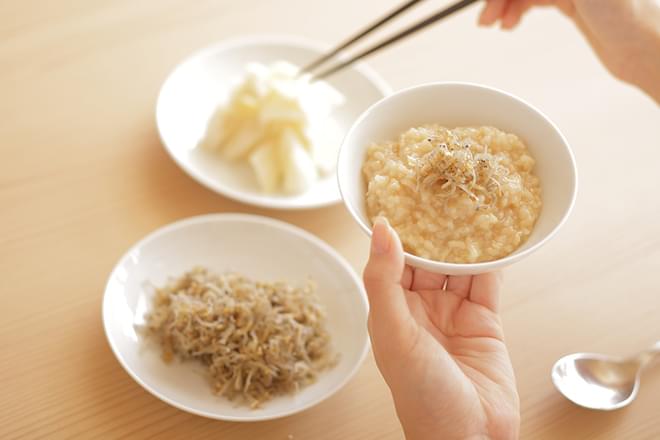 The organic rice used for porridge is grown in Shintomi-cho. It has a melt-in-your-mouth texture and a slight sweetness of its own. Rediscover the refreshing and rejuvenating charm of Japanese tea with a couple days in Chashin.
Name:

Chashin, a private inn for rent
Address:

15499-2 Nitta, Shintomi-cho, Koyu-gun, Miyazaki Prefecture
Telephone number:

0983-32-1082
Yumesabo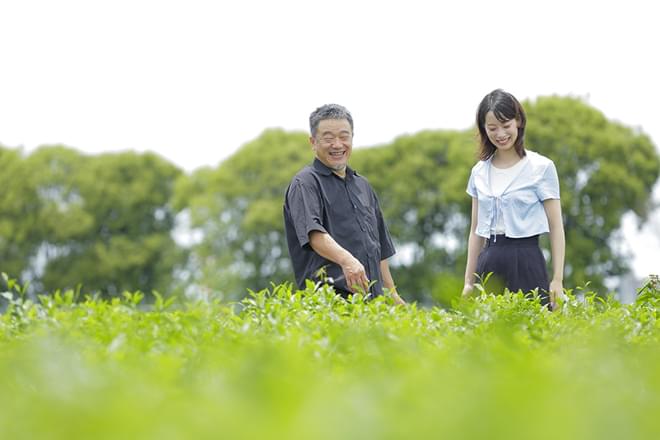 Yumesabo is a 90-year-old tea farm that has been in business since 1926. The tea garden is located on the Nyutabaru plateau with rolling hills, and is harvested three times a year from spring to summer. The tea leaves are grown using mainly organic fertilizers and minimal use of chemical fertilizers, and particular attention is paid to produce "strong buds". Mr. Kazuhito Azumi, the representative of the tea farm, offers factory tours and lectures on how to brew delicious tea. Azumi hopes that visitors to Shintomi-cho experience the beauty of brewing and tasting tea by themselves using a kyusu (Japanese tea pot).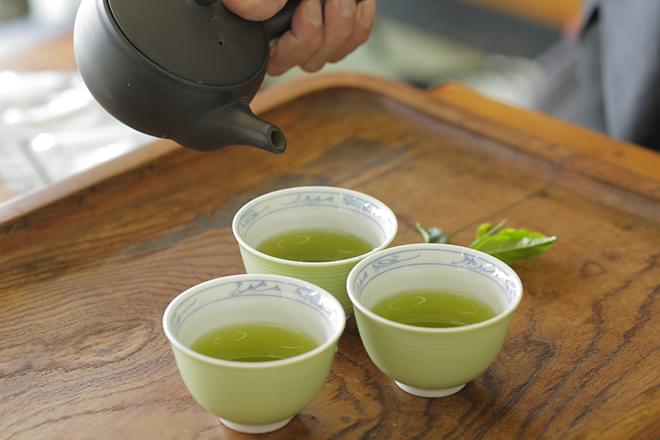 Yumesabo's green tea is made by slowly steaming fresh leaves, which results in a mild, rich flavor that is like an espresso of tea. After the factory tour, visitors will learn how to brew the perfect pot of green tea. Pour hot water into a teapot once and let it cool to around 75 °C (167 °F). Put about 3g of tea leaves per person in the teapot and pour in the hot water from the teacup. The brewing time is about 30 seconds. Pour a little at a time into each prepared teacup in turn to ensure even portions and colors.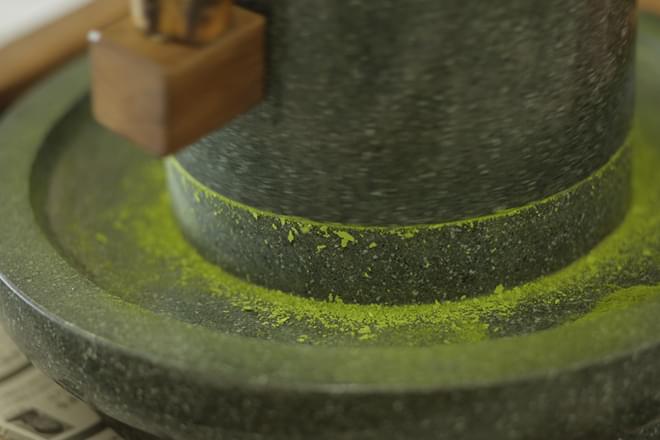 Visitors can also experience matcha (powdered green tea). Tencha, specially prepared tea leaves for matcha, are slowly ground in a mortar and pestle. Put it in a special container for matcha and pour in hot water of about 80°C. Stir with a tea whisk to dissolve the tea and when fine bubbles form, it is ready to serve. The taste of freshly prepared matcha tea is very rich in flavor and relaxes the mind.
Name:

Yumesabo
Address:

1113-14 Nyuuta, Shintomi-cho, Koyu-gun, Miyazaki Prefecture
Telephone number:

0983-35-1026
Activities:

(1) Tea roasting experience: 2,000 yen (includes mini soft serve), (2) Hojicha (roasted green tea) making experience: 3,500 yen (includes activity (1)) *Reservations are required for both activities.
Japanese tea specialty store Shinryokuen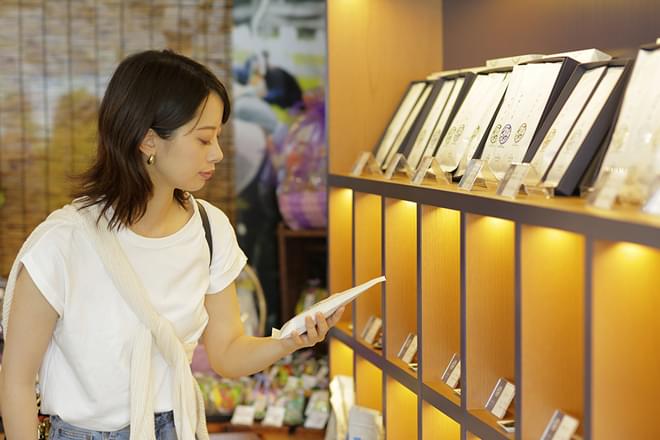 "Shinryokuen" is a tea garden that delivers delicious Japanese green tea together with tea growers in Miyazaki Prefecture. The company is highly acclaimed; they received the prestigious "Minister of Agriculture, Forestry and Fisheries Award" and they are the four-time winners of the "Tamaryokucha (green tea) category" of the National Tea Fair. The representative, Mr. Shingo Kuroki, is one of only about 10 people in Japan who hold the rank of "9th grade green tea connoisseur". As a tea master, he produces Japanese tea that is the pride of Miyazaki Prefecture, blending every quality of tea including aroma, sweetness, bitterness, and astringency.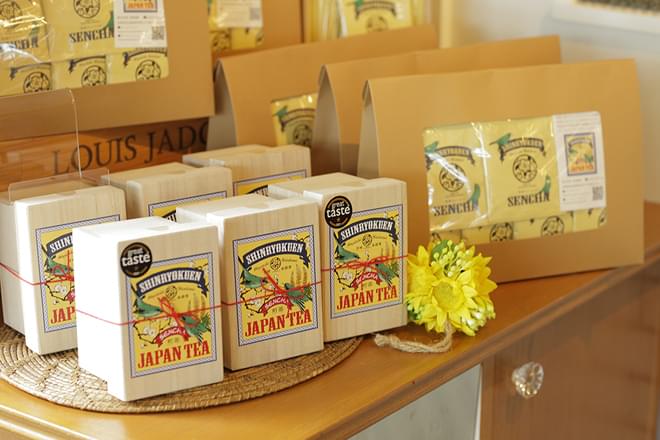 Shinryokuen's teas include "rare teas" that have been recognized internationally, including one that received a "3-star" award at the 2018 Great Taste Award (UK) and authentic sencha teas that are used on ANA's international first-class flights. Even though it is sold in tea bags in stores, this tea is highly praised for tasting as though it was brewed in a kyusu (Japanese teapot).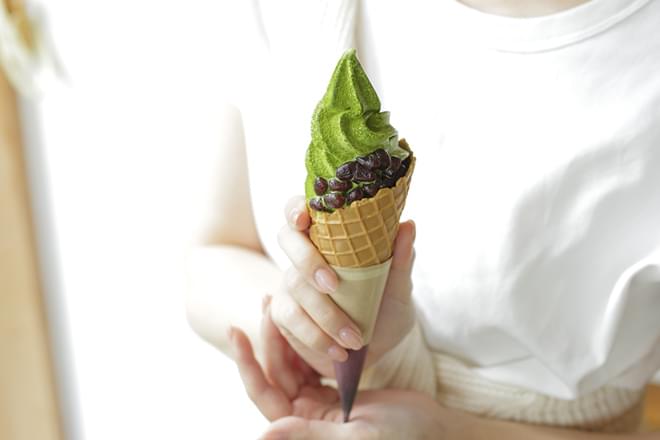 The "matcha soft serve" (430 yen), available only from April to October, melds fresh milk from Miyazaki Prefecture and matcha green tea from Uji. It is also topped with Dainagon azuki beans and matcha powder, making each bite irresistibly rich. It can be enjoyed on the store's terrace surrounded by greenery.
Name:

Japanese tea specialty store Shinryokuen
Address:

15530-2, Ooaza Nyuuta, Shintomi-cho, Koyu-gun, Miyazaki Prefecture
Phone number:

0983-35-1057
Unagi no Kawano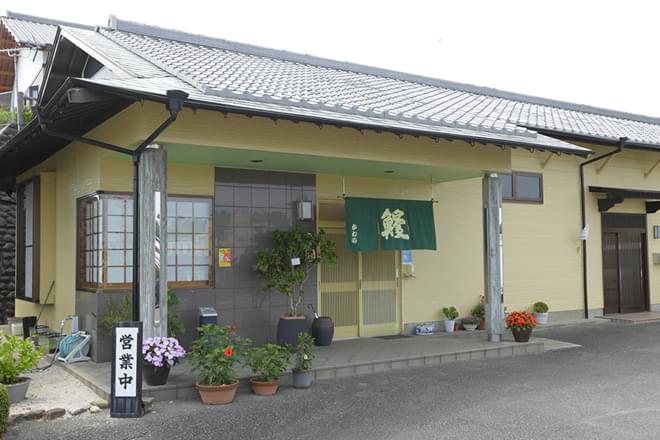 The restaurant is known for its kabayaki, which is made from Japanese eel. The eel is grilled slowly over charcoal to give it a savory aroma, and the sauce is slightly sweet. The restaurant also offers a variety of set menus, such as "Unagi Don (eel rice bowl) (2,150 yen)" and "Unaju (eel with rice) (3,300 yen)". The restaurant closes when all the eels purchased that day are gone, so visiting early is recommended.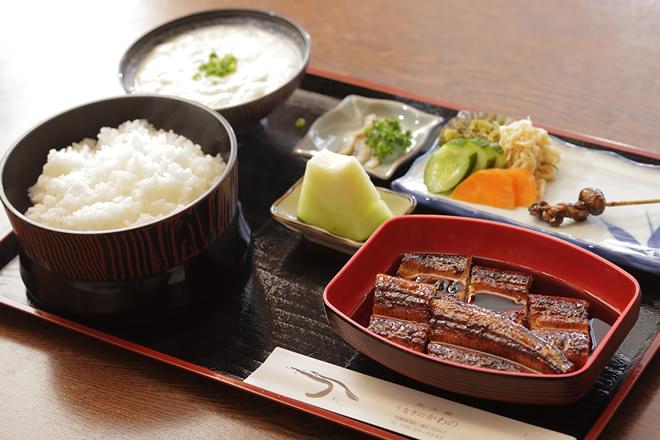 The most popular "Eel Set Meal (3,300 yen)" is entirely made in-house, with grilled eel, rice using Koshihikari rice carefully grown by the owner Mr. Kono, and homemade pickles. The soup is "gojiru", a classic Miyazaki miso soup full of fluffy soybeans.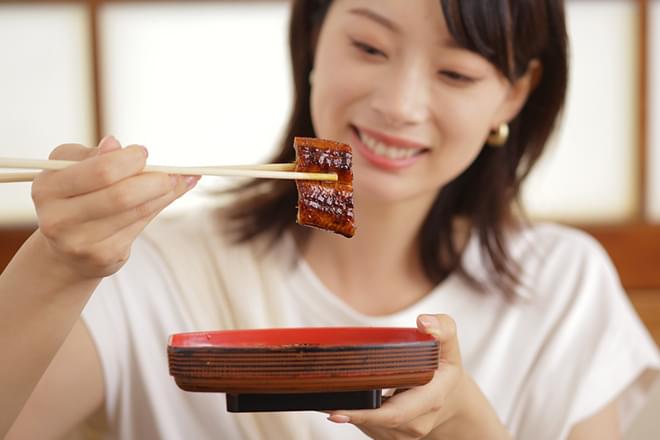 The Kabayaki on shiny Koshihikari rice will fill your mouth with happiness. If the timing is right, you may even be able to enjoy wild-caught eels (April to September) caught in Hitotsusegawa River that runs through the local area. Take-out is also available, so it makes a good souvenir.
Name:

Unagi no Kawano
Address:

7634-3 Kamitonda, Shintomi-cho, Koyu-gun, Miyazaki Prefecture
Phone number:

0983-33-0540
*Reservations are preferred
Soba Dokoro Shintomi no Sato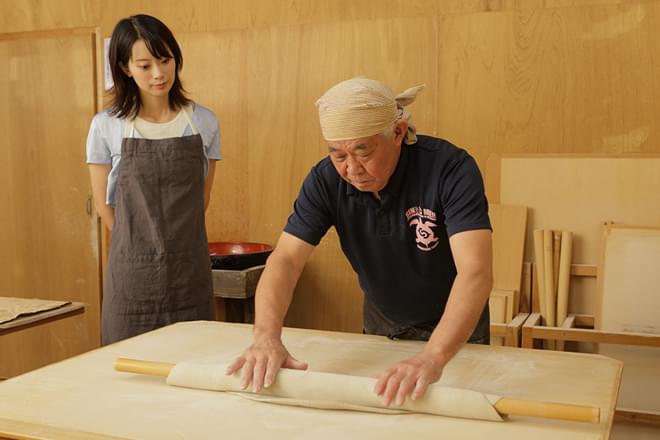 The production of soba in Shintomi-cho began with the desire of the local residents to "somehow revitalize the town with a local specialty" after it lost its vitality due to an outbreak of the foot-and-mouth disease that devastated the entire prefecture of Miyazaki. The non-profit organization "Shintomi no Sato" has been making soba for the past 10 years to bring people the taste of freshly ground, freshly beaten, and freshly boiled soba.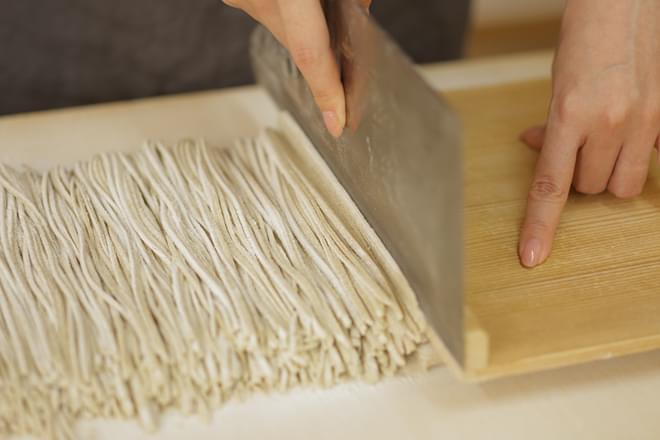 Mr. Kazuyuki Nakashita, the chairman of the board of directors, instructs the soba making experience. The buckwheat noodles are made from 100% buckwheat flour and only water is used for the binding agent. The dough is kneaded by adding water to the flour little by little. Once the dough becomes glossy, it is then rolled out. After folding the dough, it is time to cut it. A large knife is used to cut the dough into uniformly thin strips. Freshly made soba has a very special taste.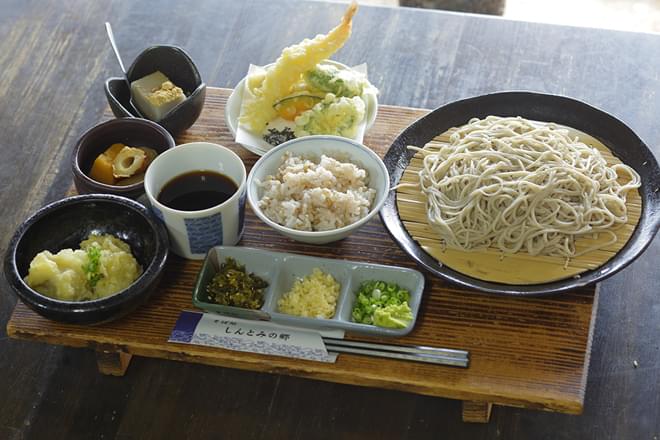 In addition to the hands-on experience, you can also enjoy a set meal at the restaurant. Enjoy a set meal that includes "Agedashi Soba Gaki (deep fried soba)", "Soba Meshi (rice cooked with buckwheat seeds)", and "Soba Uiro (buckwheat sweet dough)" for dessert.
Name:

Soba Dokoro Shintomi no Sato
Address:

2-5-2 Tonda, Shintomi-cho, Koyu-gun, Miyazaki Prefecture
Phone number:

0983-33-1711
Activities:

2,500 yen per person (Reservations required, from 1 person to a maximum of 6 people)