Kikuchi City, in Kumamoto Prefecture on the island of Kyushu, offers a host of attractions. Kikuchi Gorge - part of the city - boasts hot springs, gourmet treats, and historical sites in a peaceful, rural setting. Accommodation and restaurants serve up local specialties and can cater to vegetarian and halal needs. Many facilities are equipped with Pocketalk language translators, helping to help break down language barriers. If you're a history lover, visit Kikuchi Shrine and the ruins of Kikuchi Castle. The smooth and silky waters of Kikuchi's hot springs, meanwhile, are said to have a nourishing effect on the skin. The area also offers such experiences as horse riding, medieval armor-wearing, martial arts, and miso-, dumpling- and sweet-making.
Enjoy authentic seasonal activities, slow-paced rural life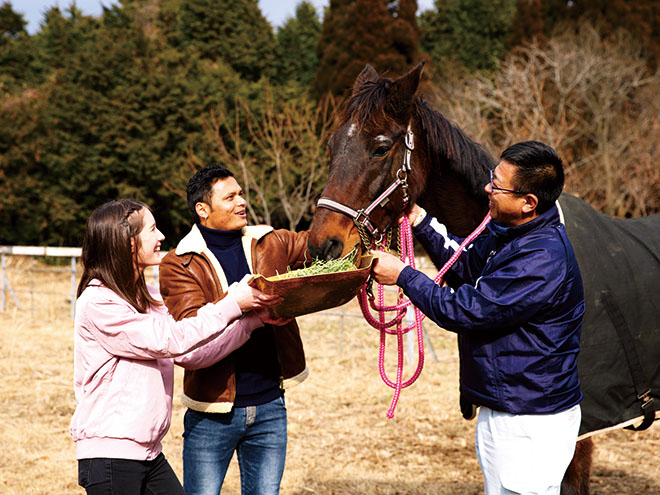 Hoshinosato, an organic farm set in a quiet, rural part of Kikuchi City, offers guests a variety of seasonal activities, including organic farming, vegetable harvesting, cooking classes, horse care, and horse riding. While there, take the opportunity to learn about traditional bamboo and straw crafts. You can even make your own straw horses, bamboo lanterns, and various other items.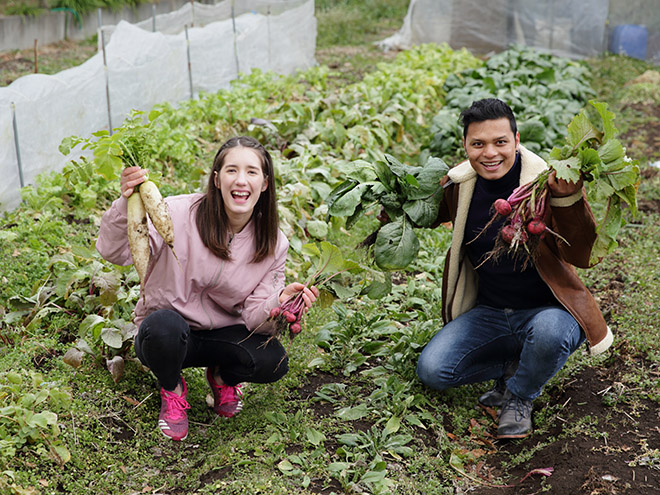 The host mother's cooking is one of the highlights at Hoshinosato. Her specialty is home-made Japanese pickles made from organic vegetables. Try the wide variety of pickle types on offer and find your favorite. The hosts' son, meanwhile, is a former top jockey who cares for the family horse. Ask him about the possibility of learning to ride and watch his face light up.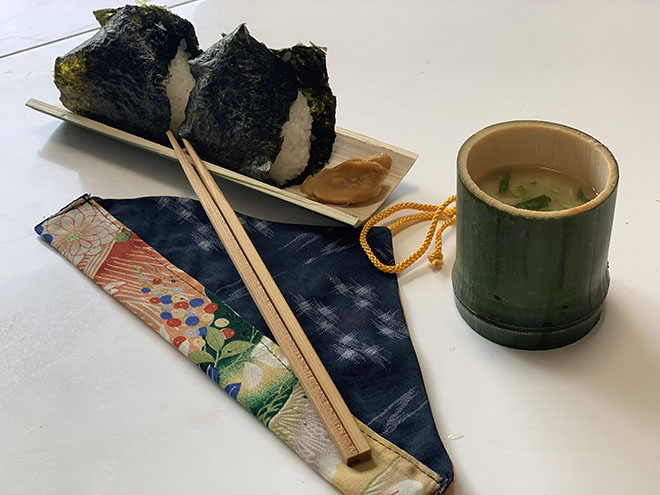 The family makes you feel part of their everyday life. And, while their farmstead home might not be as fancy as a five-star hotel, the warmth and welcome they extend is unforgettable.
Organization name:

Hoshinosato
Organization address:

Yukino area, Kikuchi, Kumamoto
Program:

Harvesting organic vegetables, feeding/riding a horse
Business hours:

Varies depending on program
Fee:

2,000–5,000 yen
Requirements:

Varies depending on program
Languages available:

Japanese
Tel:

070-4485-7120 (c/o Kikuchi Furusato Taiken Kyougikai Jimukyoku)
Email:

kikuchi.furusato@gmail.com (c/o Kikuchi Furusato Taiken Kyougikai Jimukyoku)
Stay in a century-old, traditional house; savor home-made local cuisine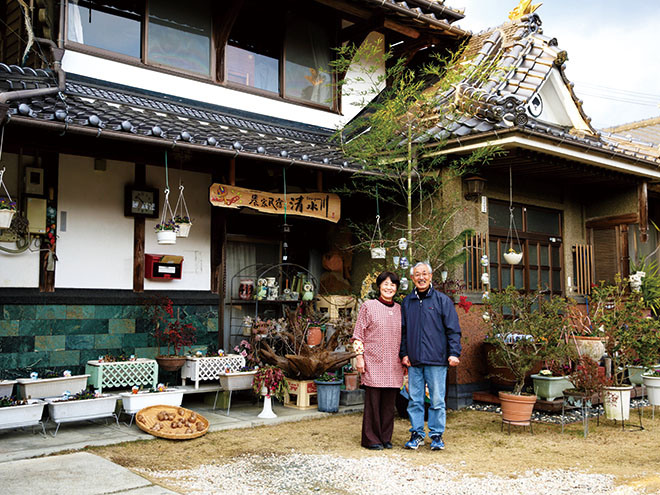 Souzugawa offers private accommodation in a 100-year old building in the tranquil Kikuchi River basin. The two guest rooms can accommodate up to five people, limited to one group per day. Although host family members don't speak English, they use translation devices to converse with their many international guests, helping them feel at home. The host mother's home-cooking is superb, and the meals are all made with healthy, locally sourced ingredients.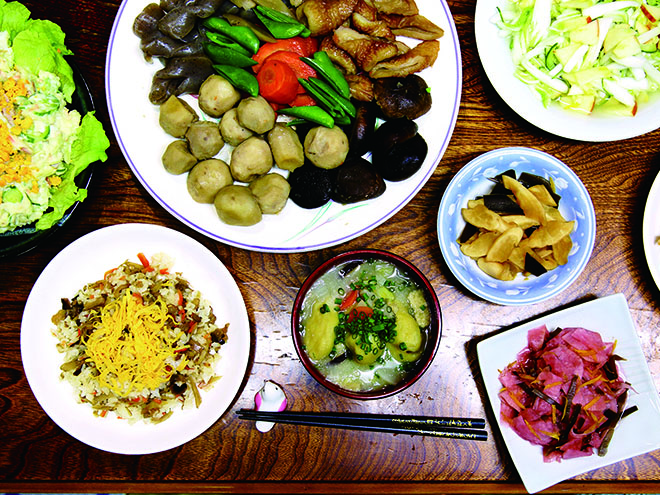 If you fancy trying your hand at cooking, the host mother will happily teach you how to rustle up authentic dishes, including her mouthwatering, sweet potato-based ohimesan dango jiru (dumpling soup).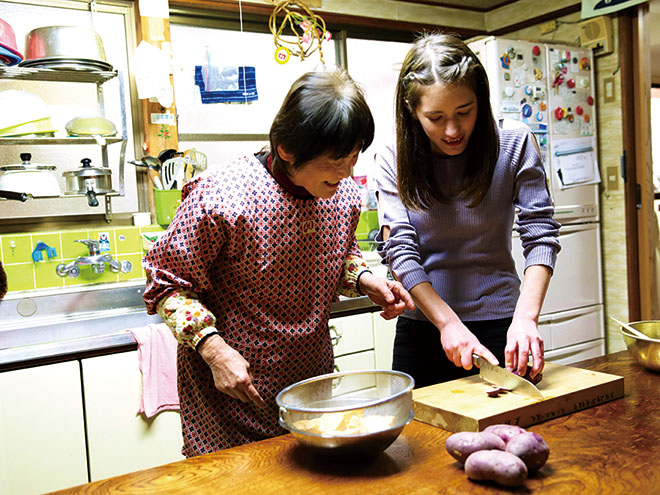 The host father, meanwhile, has extensive knowledge of local history and can guide you to the impressive Ryumon Dam and various points of interest along the beautiful Souzu River, including a natural spring and a traditional Japanese garden in a temple. While in the area, take the time to chat with the friendly local rice farmers and - depending on the season - have a go at harvesting vegetables.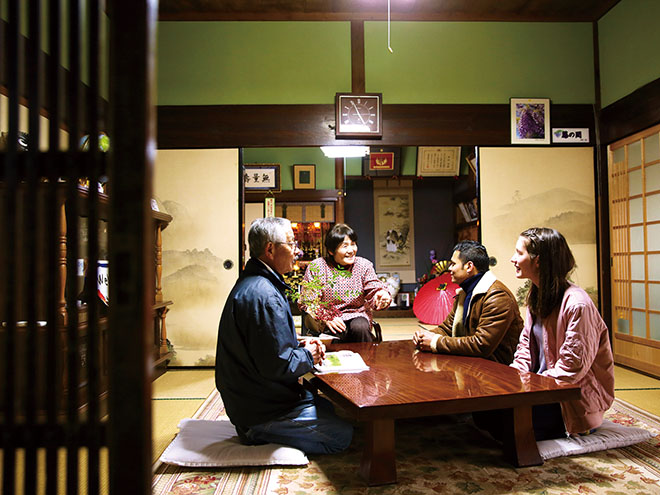 Souzugawa offers unforgettable hospitality in a delightful and vibrant natural setting: The hosts do their utmost to ensure you enjoy your stay, which is far removed from the hustle and bustle of modern-day life.
Accommodation:

Souzugawa
Address:

Yukino area, Kikuchi, Kumamoto
Check-in:

4 p.m.
Check-out:

9 a.m.
Price per person:

4,500 yen with breakfast; 7,500 yen for half board; 10,800 yen for half board and activities (tax included)
Languages available:

Japanese
Tel:

070-4485-7120 (c/o Kikuchi Furusato Taiken Kyougikai Jimukyoku)
Email:

kikuchi.furusato@gmail.com (c/o Kikuchi Furusato Taiken Kyougikai Jimukyoku)
Meander along scenic forest paths in a mountain valley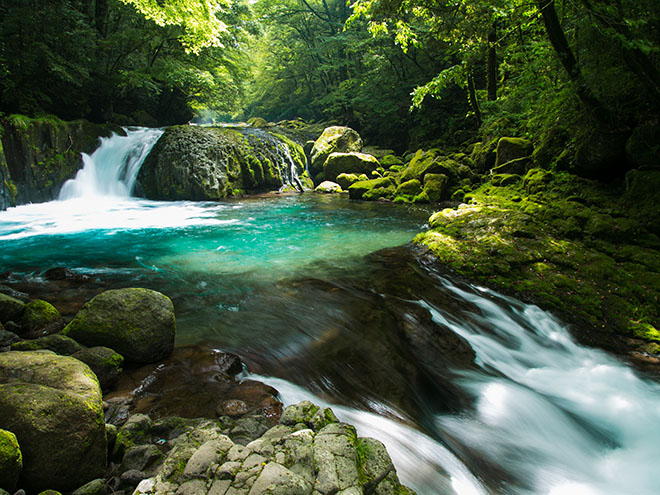 Make the time to visit Kikuchi gorge, about 25 minutes by car from Kikuchi City. The river's clear waters run through the gorge, which is known for its resorts and spectacular autumn leaves. In 1985, Japan's environment ministry picked the gorge one of the country's "100 Remarkable Water Sources." Waterfalls in the gorge figure among Japan's top 100 waterfalls and rapids, too. The area has an altitude of 500-800 meters, covers some 1,200 hectares, and is home to around 20 species of evergreen tree, including fir and hemlock, as well as broadleaf specimens, such as elm. For fans of geology, Mt. Aso - Japan's largest active volcano - is within easy reach, too.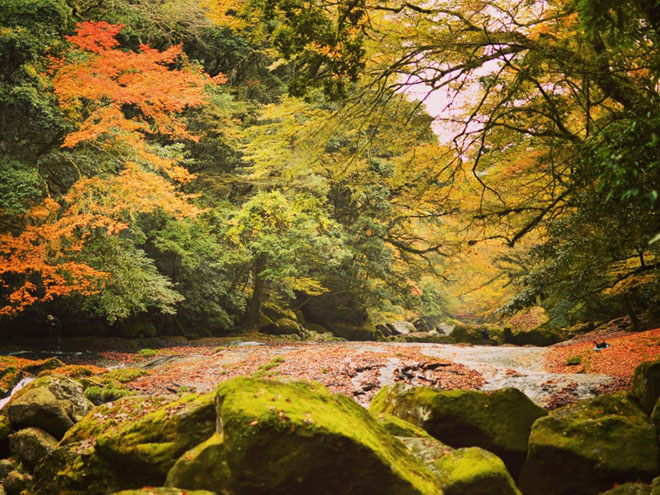 Kikuchi River is beautiful, and it can look particularly inviting during the summer months. Its waters are treacherous, however, so fight the urge to take a dip. As a safer alternative, try a healthy and refreshing woodland amble, such as the one-kilometer forest-bathing stroll (30 minutes), or the two-kilometer "negative-ion therapy" walk (one hour) with some English signage. You can pick up an English brochure at the park office, which is open from April to November. The tourist season lasts year-round.
Name:

Kikuchi Gorge
Address:

5026 Haru, Kikuchi, Kumamoto (meeting point)
Dates/times:

8:30 a.m.–5 p.m.
Price per person:

100 yen (tax-included)
Languages available:

Japanese