The small village of Kamijo is a 15-minute drive from Enzan Station in Koshu, Yamanashi Prefecture. Its long history, tasty foods, and unique architecture are sure to pique your interest. While here, you can stay in one of the oldest surviving houses in the area and try an array of fun activities, from making noodle-based stew to exploring hidden shrines.
A historic house hidden in the mountains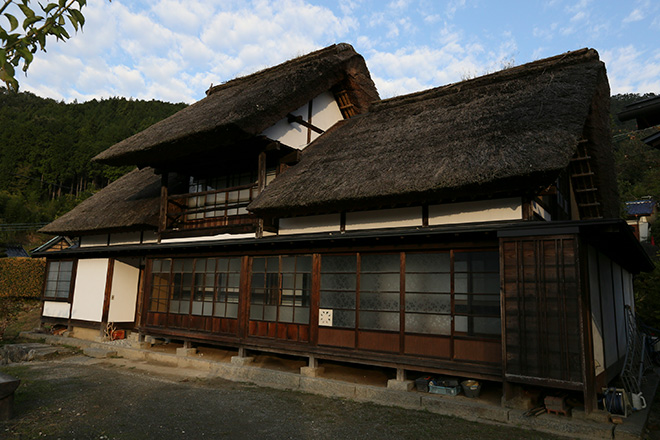 From the center of Enzan, take the narrow winding road that leads to the mountains, and you'll find yourself in Kamijo, which looks like something from the pages of a history book. The village is considered culturally important for its unique fukusuke architecture, a style characterized by thick, thatched roofs. Visitors can actually stay in one of the oldest houses in the area: Moshi Moshi House. "Moshi Moshi" is a telephone greeting in Japanese - the hotel got its name because it was once the only place in the village with a telephone.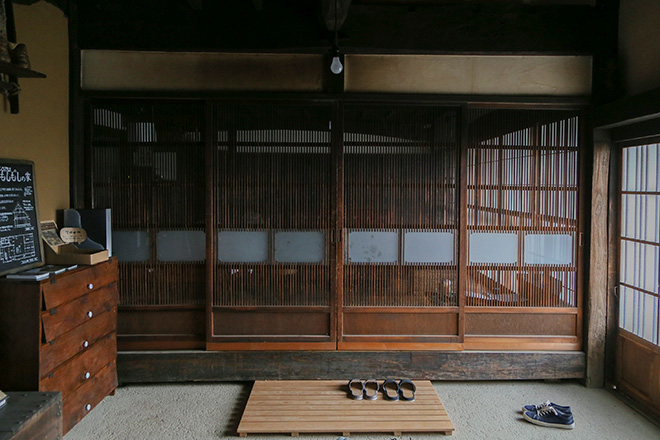 The guesthouse is roomy and has all the elements of classic Japanese architecture: screens, sliding doors, futon beds, and tatami mats. Parts of the 150-year-old building were renovated recently, so it has all the conveniences you'd expect, such as a modern bathroom and kitchen.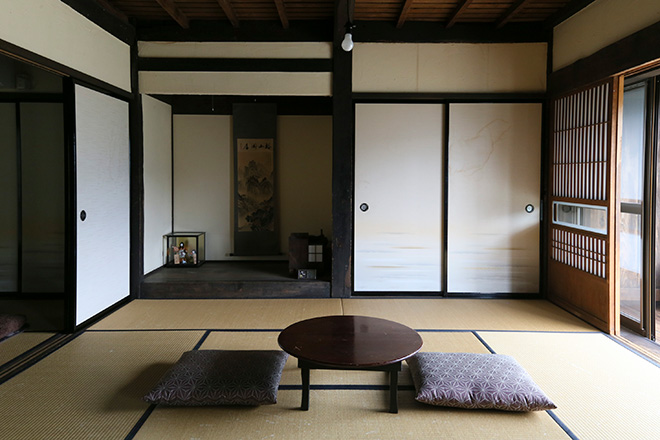 If visiting during the colder months, you can snuggle up under a kotatsu - a quilt-covered table with a heater underneath. The wooden veranda, meanwhile, overlooks peach orchards, vineyards, and forest-covered mountains, making it the perfect place for a morning coffee.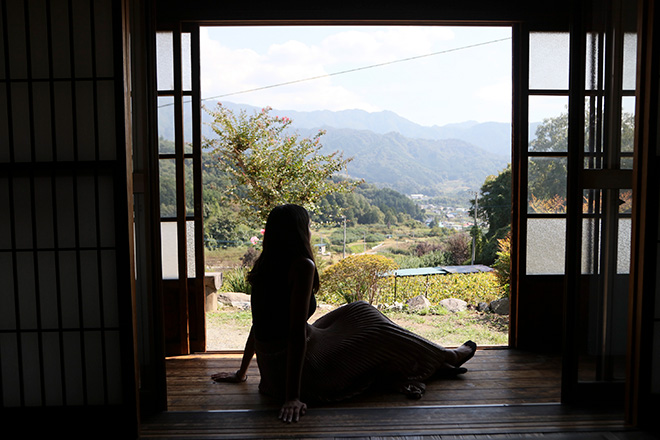 Moshi Moshi House is ideal for families and large groups. It can accommodate up to seven people, and you'll have the whole place to yourself. Although the stay doesn't come with meals, you can purchase locally grown vegetables at the nearby supermarket and cook to your heart's content in the spacious kitchen. Reservations can be made online, and the manager is happy to provide assistance in English.
Visit a village frozen in time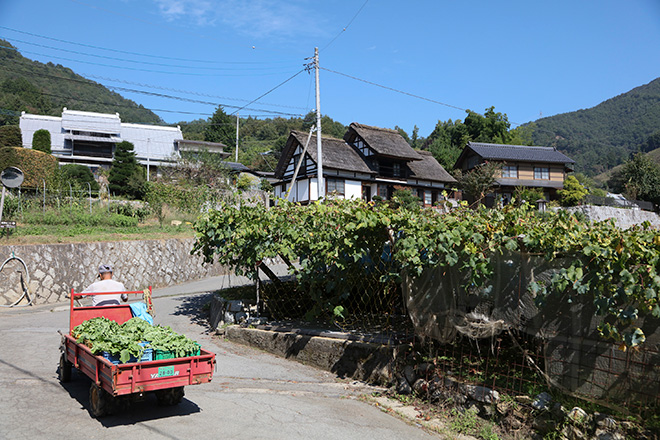 Moshi Moshi's manager, Ayumi Uchida, is a Yamanashi native, who used to live in Tokyo. "When I first visited Kamijo Village, I was enamored," she says. "Everything about it was wonderful, the views were beautiful, the people were so warm. I was touched by how much they wanted to preserve tradition and the village itself. That's why I decided to move [back] here [and get involved]."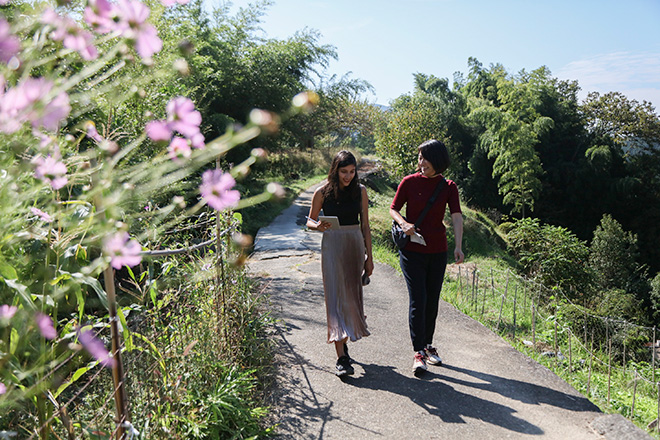 The origins of Kamijo Village can be traced back to the sixteenth century and is believed to have been founded by a gold miner. "The village hasn't changed much over the years," notes Ayumi, as she surveys the picture-perfect scenery. "If you compare the view now with a picture from the 1940s, you can barely tell the difference." The village occasionally attracts filmmakers keen to use it as a backdrop for period dramas and samurai movies.
Take your time with statues and shrines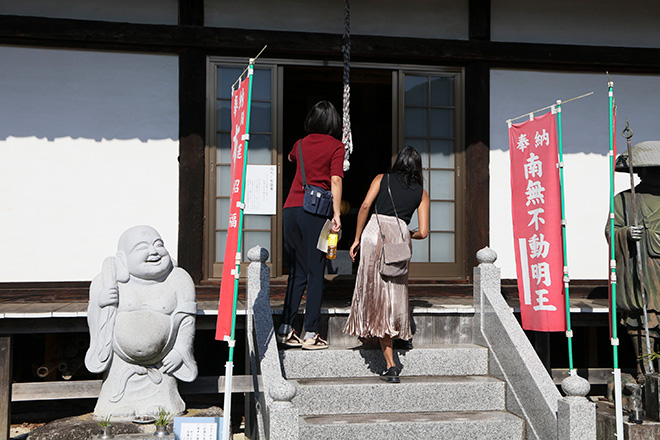 Kamijo is dotted with ancient shrines, temples, and sacred trees. Ayumi often gives visitors mini-tours around the area with the help of an interpreter. The tour starts at Fukuzoin Temple, which was built in 1200. As you go in, you'll see an unusually cheerful-looking statue at the side of the stairs. "The statue is considered one of the seven deities of good fortune in eastern Koshu," Ayumi explains. Inside the temple's main hall, meanwhile, you'll find a two-meter-tall statue of Buddha, which is said to protect the local area.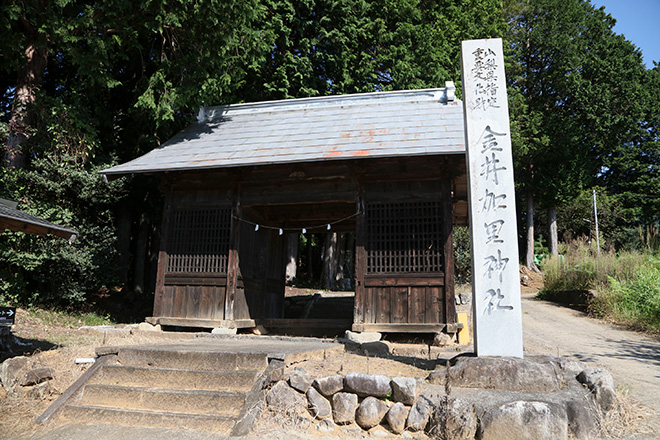 After praying for some good luck, take the ancient mountain path to Kanaikari-jinja Shrine. This quiet shrine was built in 1523 and is surrounded by towering cedar trees. Walk further on, and you'll find yourself on a hillside overlooking the village. The final stop is Kannondo Temple at the foot of the plateau. The paths are well marked, and you can grab a map from Moshi Moshi House for a self-guided tour. If you're lucky, you might even spot one of the wild deer that live in the area.
Try your hand at rustling up some hot hoto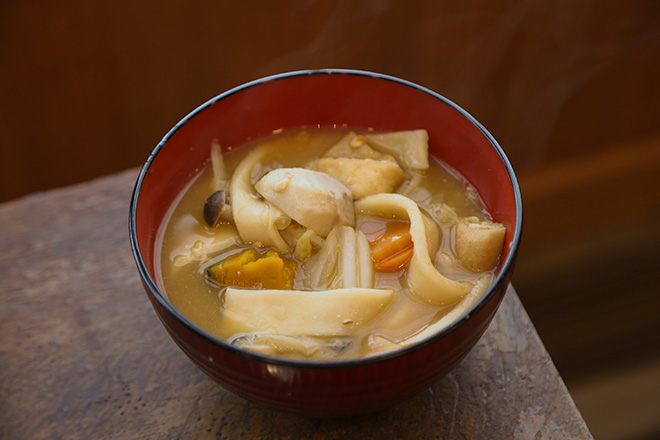 Hoto, a thick stew with flat noodles and an array of vegetables, is by far the most popular dish in the Yamanashi region. "Hoto's a versatile dish, and each household has its own unique recipe," Ayumi says. Moshi Moshi House offers both guests and visitors a chance to learn how to make hoto noodles from scratch.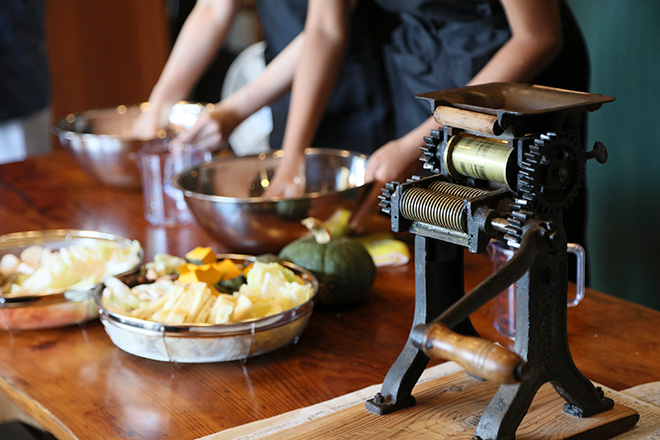 The cooking class starts with dough-kneading. "You have to knead it until the dough is as soft as your earlobe," Ayumi says with a laugh. After the dough is ready, it's made into small, egg-shaped balls and put through a hand-cranked noodle maker. Ideally, it should end up looking long, flat, and rectangular.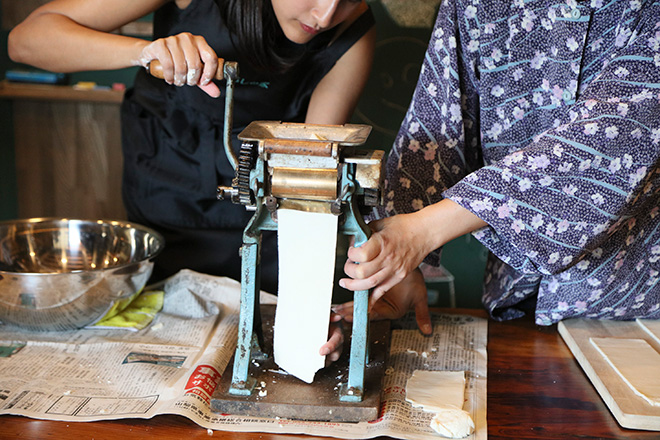 The rectangular strips are then sliced to make flat noodles before being tossed into a boiling pot of miso-based soup. The cooking class offers a variety of seasonal vegetables to add to the mix - pumpkin, leek, taro potatoes, carrots, and mushrooms.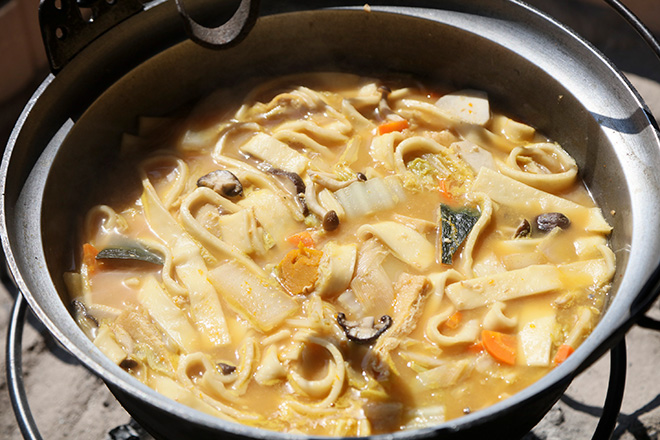 "There's nothing like freshly-made hoto noodles," says Ayumi, giving the stew a final stir before everyone digs in. "It's best when eaten in winter because it really warms you up." If you get the chance, try Moshi Moshi House's homemade shaved ice, which they occasionally serve on Sundays during the hotter months. They offer a range of unique flavors, including plum and pumpkin.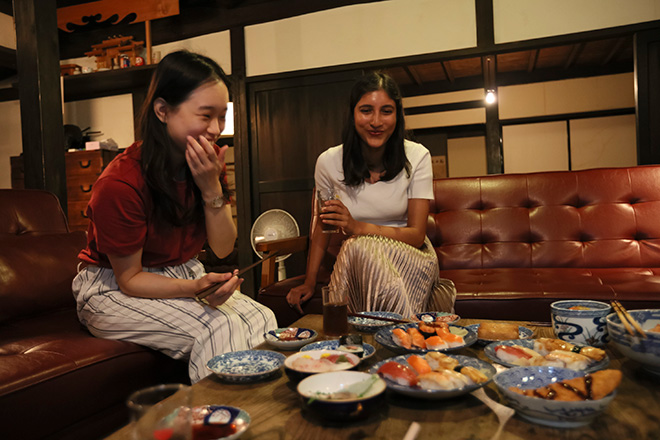 Although the stay doesn't come with meals, you can grab some locally grown vegetables at the nearby supermarket and cook up a storm in the spacious kitchen. If you're feeling lazy, treat your group to sushi and veggie-packed bento boxes.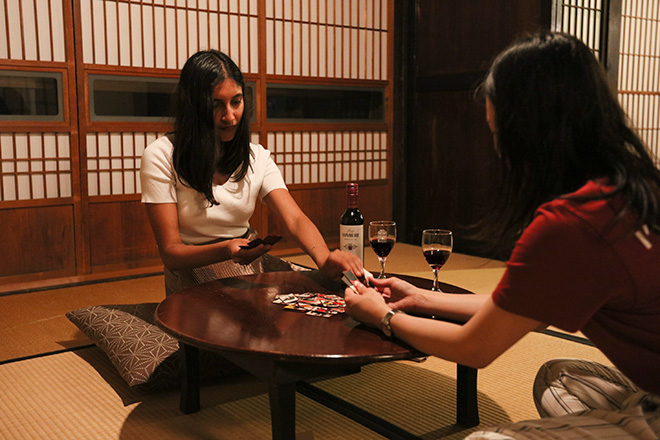 Moshi Moshi House has an impressive collection of board games and curios to keep guests entertained. Play Jenga over a bottle of wine or try your hand at hanafuda - a traditional Japanese card game.
Name:

Moshi Moshi House
Address:

1099 Shimoodawara, Enzan, Koshu, Yamanashi
Check-in:

3 p.m.–6 p.m.
Check-out:

10 a.m.
Price per person:

10,000 yen~ (tax included)
High season:

Additional 30,000 yen room charge (tax included)
Service charge:

3,000 yen per adult (tax included)
Other:

3,000 yen per person for hoto noodle-cooking experience ; reservations must be made at least three days in advance (minimum of four people required)
Languages available:

Japanese/Basic English
Email:

ienamihozonnkai@gmail.com (Yamanashi Ienami Hozon Kai)