Tono, in Japan's northeastern prefecture of Iwate, is dominated by vast swathes of agricultural land that glows golden in the early autumn, just before the rice harvest. The area is surrounded by a dramatic mountain landscape that protects the fields of rice and numerous crops grown in allotments and greenhouses by the farming communities.
A deeper travel experience in Farm Guesthouse Agriturisimo Omori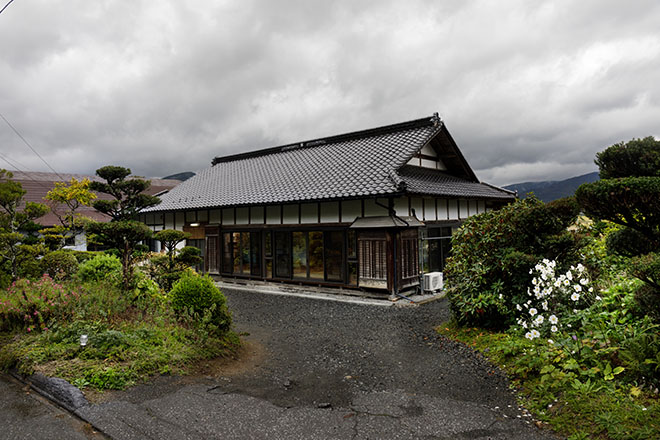 Tono is not just known for its abundant crops; the area has a deep-rooted connection with Japanese myth and folklore. Tono's mountains, rivers, and fields provide the setting for The Legends of Tono - a 1910 literary work of collated folk tales by Kunio Yanagita (1875–1962).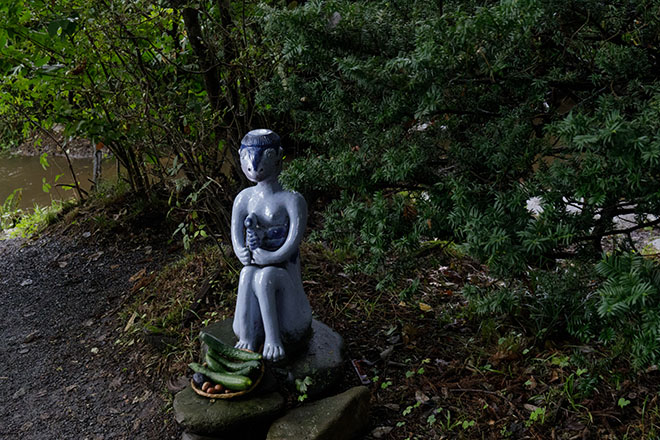 These often dark stories of mysterious mountain men, mischievous river sprites, and zashiki-warashi (child spirits) have drawn comparisons with Grimms' Fairy Tales (1812). Visitors can discover more about Tono's rich history, intriguing folk tales, and farming and cooking culture by booking a stay at Farm Guesthouse Agriturismo Omori.
Farm Guesthouse Agriturisimo Omori is set deep within the countryside that provided the inspiration for The Legends of Tono. The large, traditional wooden guesthouse looks out over rice fields with the mountains looming in the distance and is the perfect spot for travelers looking to dig deeper into traditional Japanese culture and the Tono legends.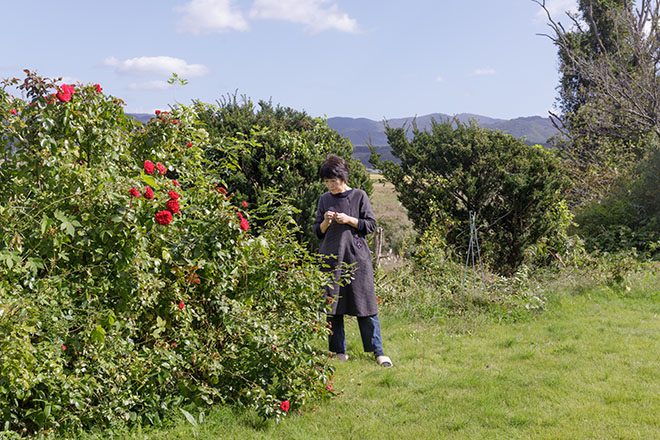 The owner of the guesthouse is Tomoko Omori, a bubbly and warm-hearted host who enjoys sharing her knowledge of the area and, in particular, her culinary skills with her guests. Interaction is a huge part of a stay at Farm Guesthouse Agriturismo Omori: interaction with Tomoko and her family who live in the house, interaction with the Omori family vegetable plots as you pick seasonal fruits and vegetables, and interaction in the kitchen as you help prepare the evening meal under Tomoko's direction.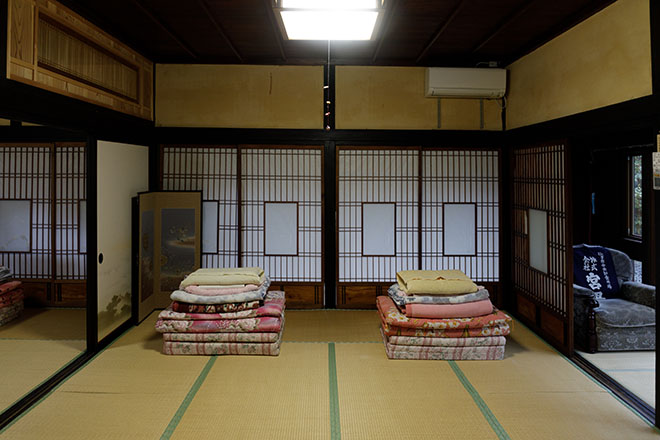 The house can host up to eight guests. There are three tatami-floored bedrooms and futons and blankets for guests to sleep on. The large kitchen and dining room are the focal point of the guesthouse, where visitors engage in cooking and communal eating. There's a modern shower room with basic amenities. The guesthouse is around 10 minutes by car from Tono's central station, and Tomoko is happy to pick up guests from the station if given prior notice.
From the farm to your plate - handpick fresh, seasonal fruit and vegetables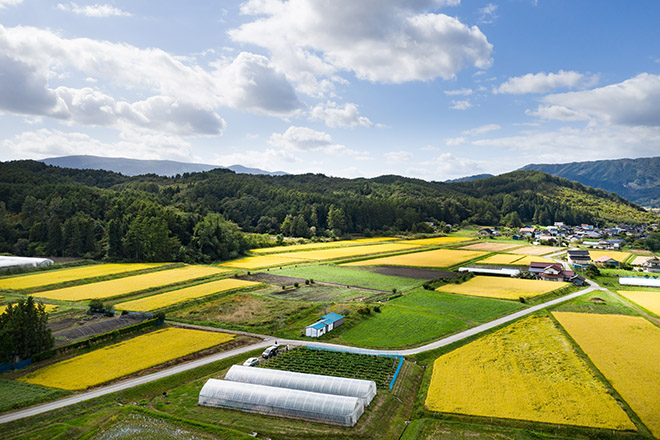 Visitors to Farm Guesthouse Agriturisimo Omori can pick the seasonal fruits and vegetables that the Omori family grows on its vegetable plots. The plots are a mere two-minute drive from the guesthouse and (during the time of our visit) included an expansive area dedicated to red and green peppers, Pimientos de Padron - a small, green pepper that originates from Spain - and a large greenhouse that played host to a jungle of tomato plants.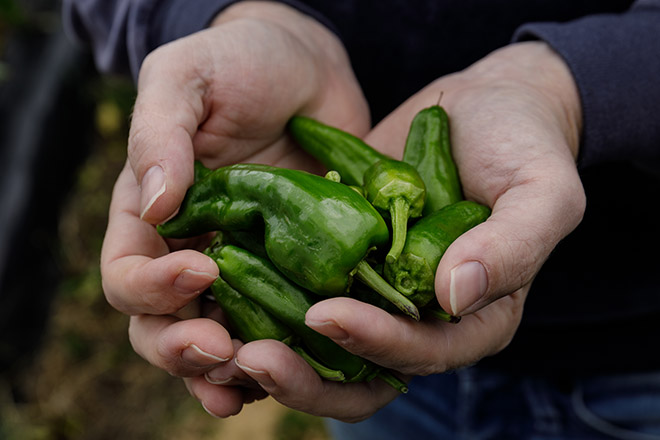 Padron peppers were going to form part of the evening meal, so we pulled dozens of them off the plant. Tomoko highlighted the prime peppers that had reached perfect ripeness while warning against picking any that were too large due to their fiery kick.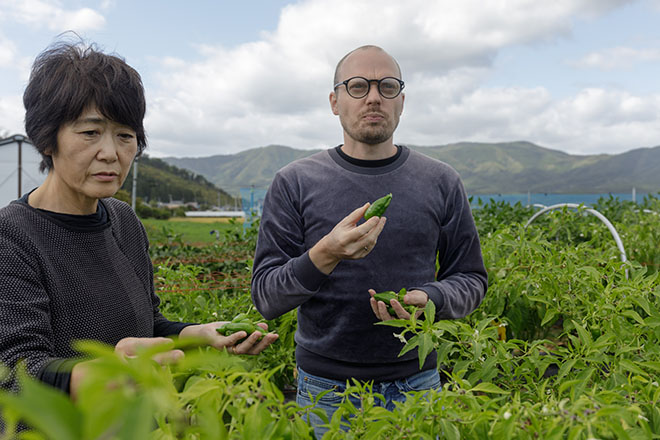 The baby tomatoes in the greenhouse were in abundance and Tomoko likes to show their versatility by suggesting we pick some for a fresh salad, some for the ice-cream we would be making later that afternoon, and some for Tomoko's original tomato juice that can be drunk straight or mixed with beer to make a red-eye cocktail.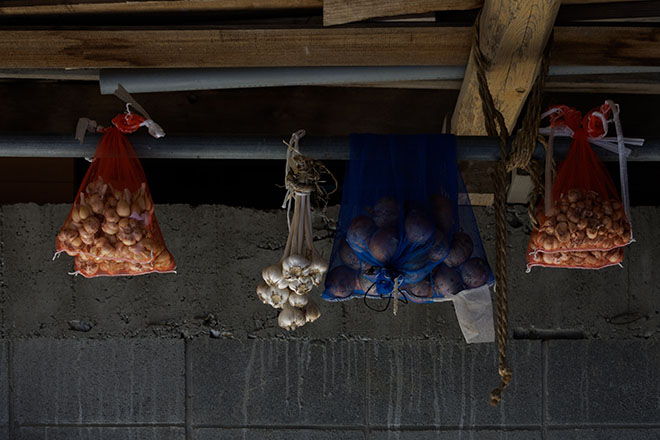 Guests can pick fruit and veg from spring to autumn, and the fruits of your labor end up on the evening dinner table. The fresh corn, melon, onions, potatoes, and garlic (to mention but a few items) are all grown with care and attention on the Omori plot.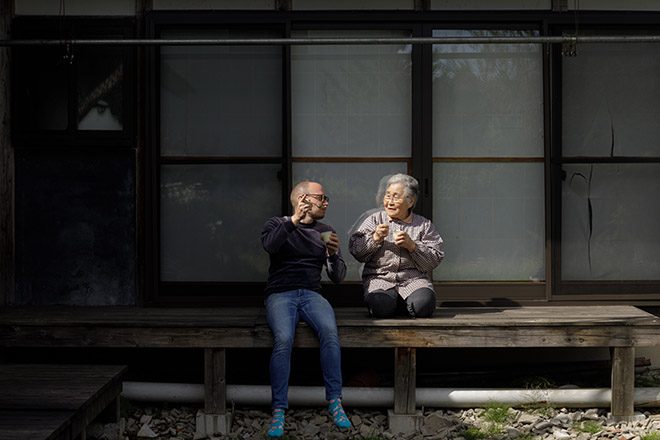 The afternoon was dedicated to making ice cream. Part of the morning's tomato crop was mixed with sugar and an egg then blended to make a beautiful red paste. This was combined with cream and then poured into the ice-cream maker to create the refreshing slightly tart but sweet treat. Guests can make a corn ice cream when in season, or melon during the summer.
Education in the kitchen - learn the tricks of the Tono culinary trade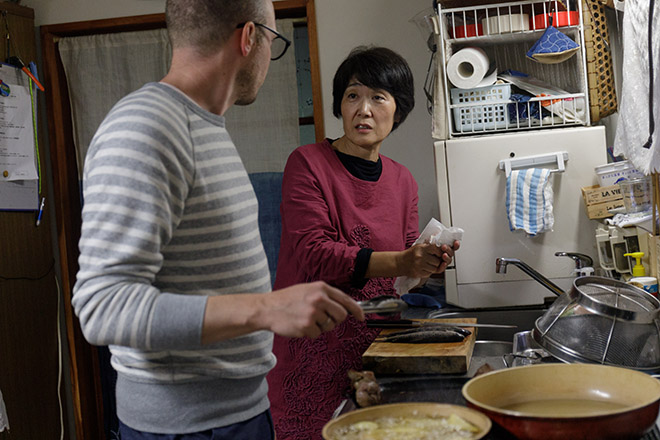 Joining Tomoko in the kitchen to help prepare dinner is one of the highlights of a trip to the guesthouse. Tomoko makes no claim to be fluent in English, but she can provide simple instruction mixed in with plenty of body language to make communication easy.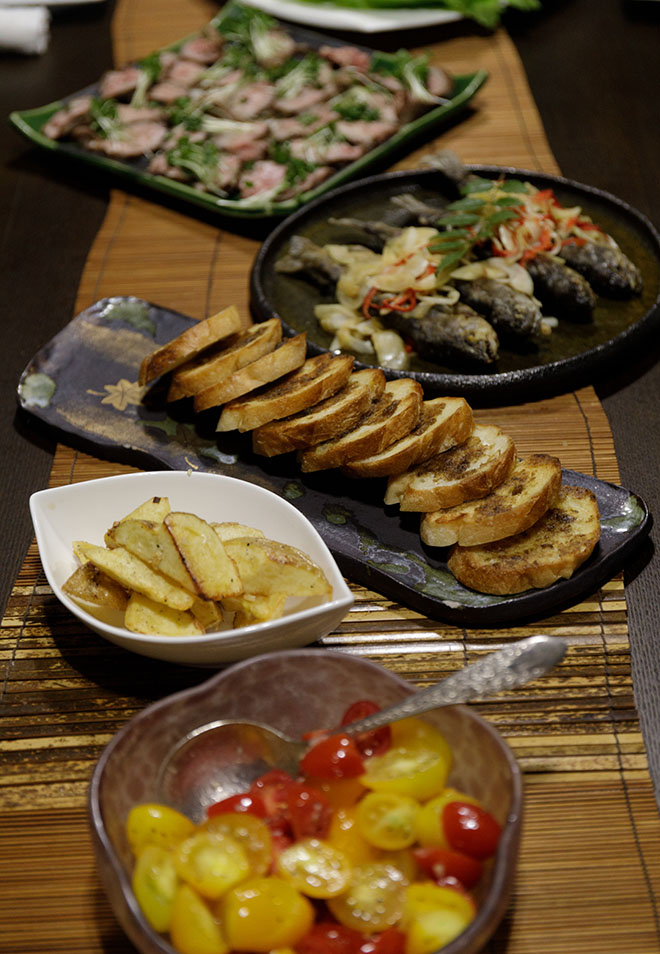 We cooked beautiful lamb steaks on a Nanbu Tekki iron skillet (Nanbu Tekki is a traditional form of ironwork that originated in Iwate prefecture) and fried homegrown potatoes in butter. Locally caught fish were gutted and then floured before being placed on a bed of homegrown peppers and onions, and tomatoes from the morning pick were washed, sliced, and dressed with oil infused with garlic - also homegrown - and made into a fresh salad.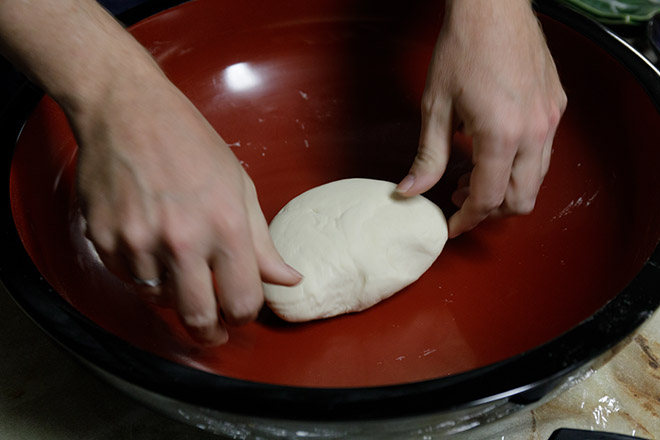 Making hittsumi was a chance to learn more about local Iwate food culture. Hitssumi (a local specialty) are thick, flat noodles with a gyoza-skin-like texture, and are the main ingredient in a soul-warming broth. Flour, water, and salt are mixed before being kneaded and left to prove.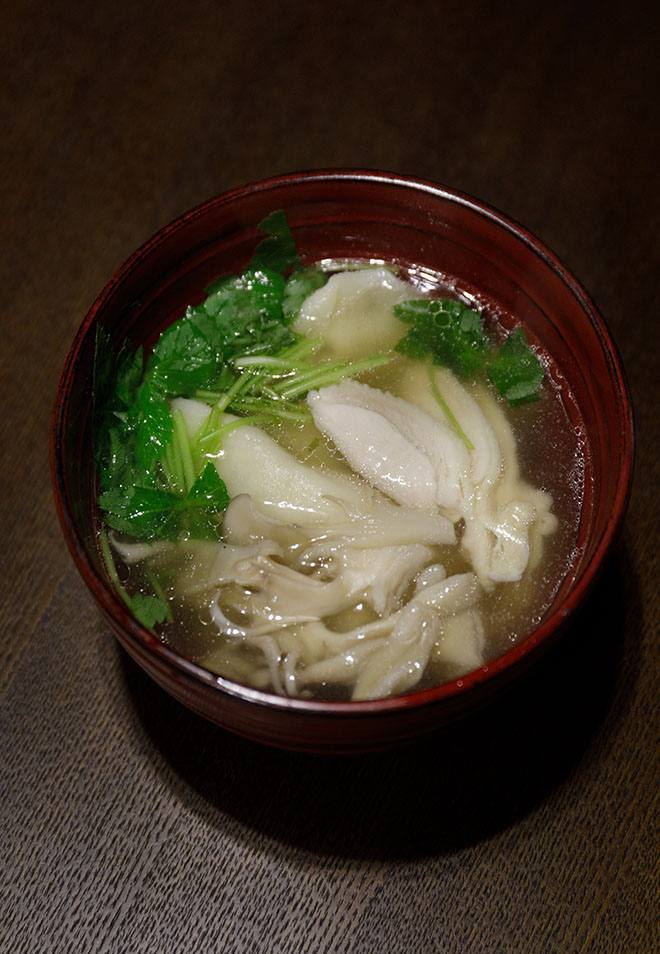 Once the broth is bubbling, the hittsumi mixture is rolled out and draped over the forearm before tearing it off roughly to give it its distinctive shape. The dashi soup permeates the hitssumi making a tasty and warming bowl ideal for cold Iwate evenings.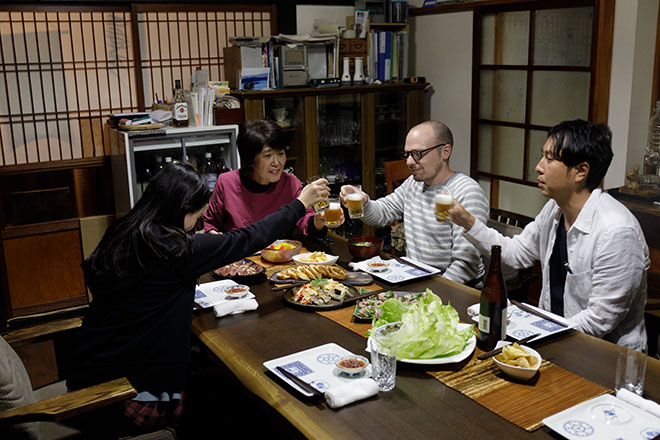 The dinner spread was beautifully presented, and sitting down with Tomoko and her family to eat was made extra special by the fact we had a hand in the preparation. The lamb was tender, the fish crispy, and all the vegetables were packed with freshness and flavor. Everything was washed down with beers, tomato juice, and fun and lively conversation.
Wake up to a power breakfast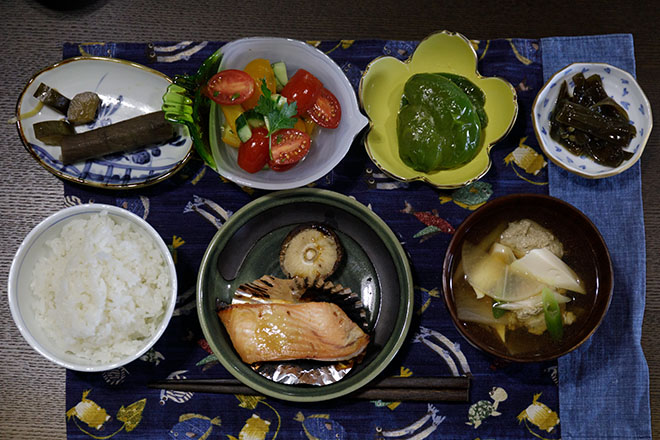 After a good night's rest, breakfast was traditional-Japanese style, packed full of vegetables from the Omori plot. The rice, which usually acts as an accompaniment, takes center stage. The beautifully sweet Milky Queen variety of rice is grown just outside the window. It's tasty enough to eat by itself, but makes for the perfect companion for the salmon, mushrooms, and gobo - burdock root that can be tough and stringy, though Tomoko's technique of boiling and seasoning made it soft and tender.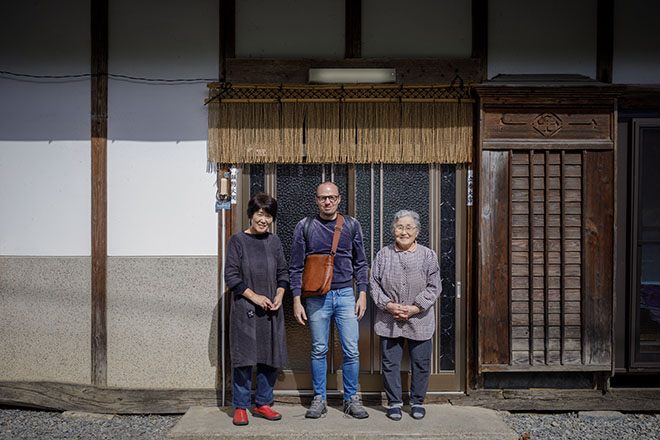 Tomoko is a first-class chef, and while guests have a hand in preparation, this doesn't alter the flavor and quality of the menu she creates. A stay at Farm Guesthouse Agriturismo Omori is a chance to learn about local traditions, experience a traditional Japanese way of living, and eat very well indeed.
Name:

Agriturismo Omori
Address:

18-189-1 Tsuchibuchi ,Tsuchibuchi-cho, Tono, Iwate
Check-in:

4 p.m.–10 p.m.
Check-out:

10 a.m.
Price per person (half-board):

9,000 yen (tax included) for adults; 4,500 yen (tax included) for children
Languages available:

Basic English/Japanese
Tel:
Email:

o-jungle@tonotv.com