Izu City in Shizuoka Prefecture sits to the north of the Izu Peninsula on Japan's main island, Honshu. The city is surrounded by mountainous terrain and forests and has a large number of hot springs that make it a popular tourist destination. While here, visitors can learn more about the area's renowned wasabi, luxuriate at a wine-themed hotel with its own hot spring baths (and stables), and tour a hilltop winery.
Story 1
Izu - the beating heart of Japan's wasabi industry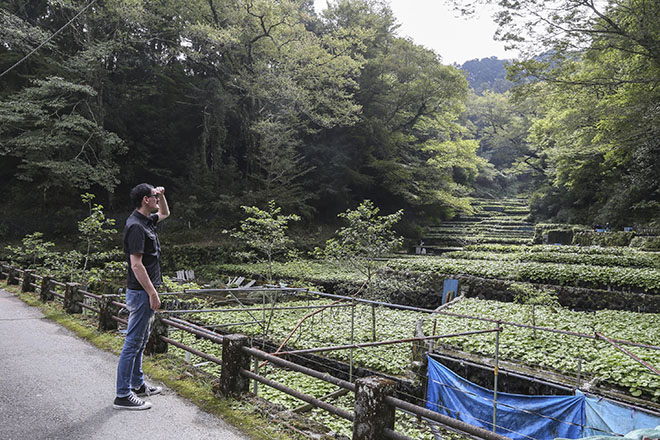 The mountain-fresh water that flows into and around the Izu area makes it perfect for growing wasabi. If you've tasted genuine Japanese wasabi - in Japan or overseas - it most likely came from Izu. Take a trip to the wasabi paddies at Ikadaba to gain further insight into the cultivation of this fascinating plant.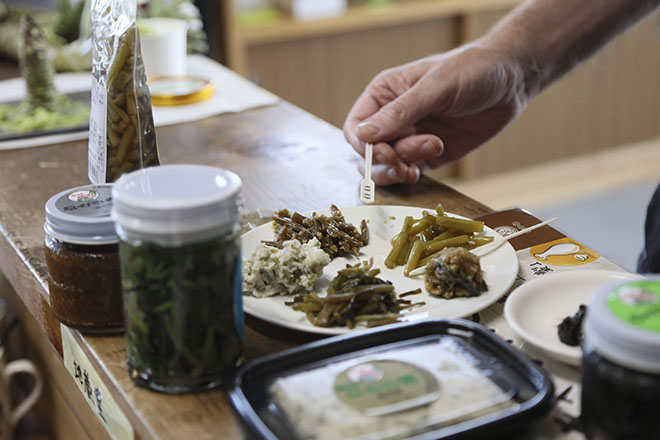 To better understand how wasabi goes from paddy field to dinner plate, stop by the award-winning facility Wasabi no Omiya in Jizodo, Izu. The owners run classes teaching visitors to make wasabi-zuke, a popular pickle paste. The on-site gift shop sells a wide variety of wasabi-themed goods.
Story 2
Sample top wines, ride a horse through the vineyards at Nakaizu Winery Chateau T.S.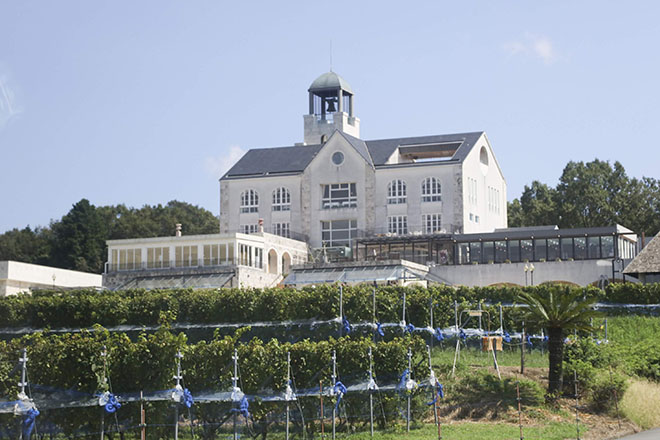 If you're partial to the grape, drop by Nakaizu Winery Chateau T.S. in Izu. The facility offers a free wine-tour, which includes a close-up look at the winery's production process, as well as a tasting session. The upper-floor restaurant offers a selection of tasty cuisine, while those looking to augment their wine rack can visit the bottle-packed gift shop, which also vends foods and various wine-themed goods.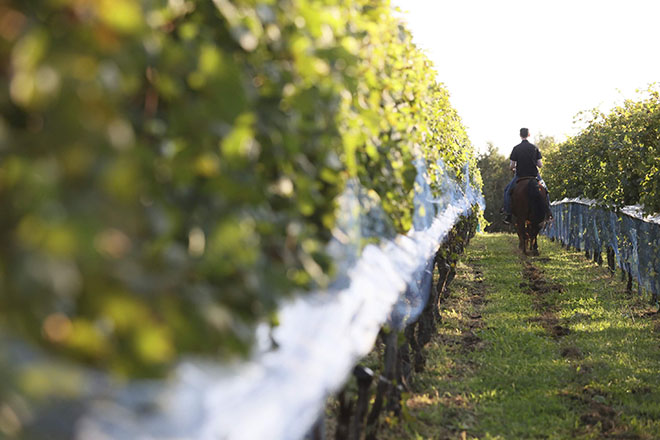 For something completely different, climb into the saddle and trek around the winery's vineyards at Hotel Winery Hills Sunshine Stables, which sits next to Nakaizu Winery Chateau T.S.
Story 3
Wine and dine in style, then enjoy a relaxing dip in a hot spring bath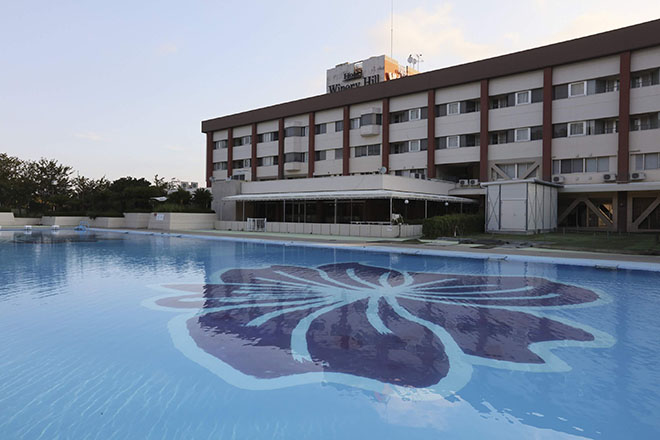 If you're looking for an all-in-one venue to enjoy a relaxing countryside break, make a reservation at Hotel Winery Hill, Izu. As the name implies, wine is very much on the menu here, with complimentary vino in the rooms (depending on the package plan) and all-you-can-drink red and white libations served alongside the luxury evening buffet.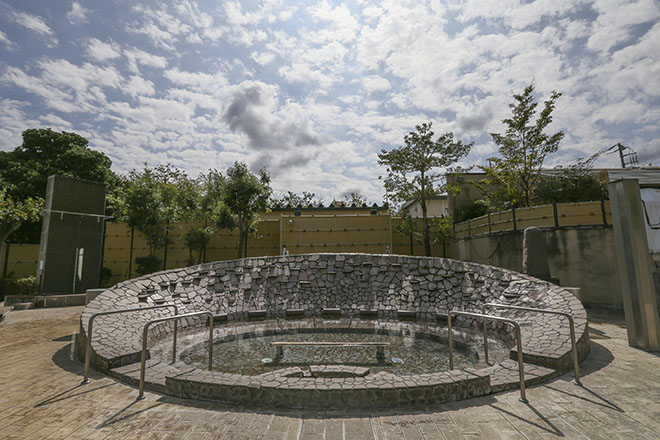 The facility's multiple hot spring baths are ideal for a relaxing dip, while sports enthusiasts can use the hotel's adjoining tennis courts, baseball ground, and soccer/rugby pitch. A (seasonal) outdoor swimming pool and large gift shop will further enhance your time here.