Mino City in Gifu Prefecture was established under the combined influence of fire and water. The city itself is sustained by the Nagara and Itadori rivers, while udatsu (walls to prevent the spread of fire) protect its traditional houses in the charming Udatsu Preservation District. The rivers are not only a source of fish used in Mino's exquisite local cuisine but also the water that has long been fundamental to the making of the washi (Japanese paper) that the city is renowned for. Come delve into the world of Japanese paper for yourself at NIPPONIA Mino Shokamachi.
A House Built of Paper and Wood in a City of Water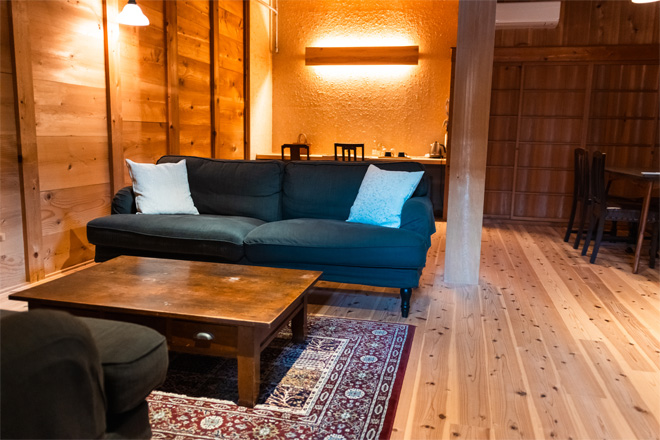 Situated in the center of the Udatsu Wall Historical District, the NIPPONIA Mino Shokamachi is housed in a renovated residence built by a wealthy merchant some 100 years ago. One notable feature of the property is a vault storehouse with a set of giant metal doors at its entrance. But as grand as they are, these doors don't fully represent the property's true appeal. When stepping foot in NIPPONIA Mino, one of the first things visitors will notice is the delightful scent of wood permeating every corner of the complex, which has been remodeled using traditional Japanese joinery techniques without the use of metal. Blending in perfectly with the preserved features of the original estate, the new wood creates a captivating concerto of exquisite workmanship.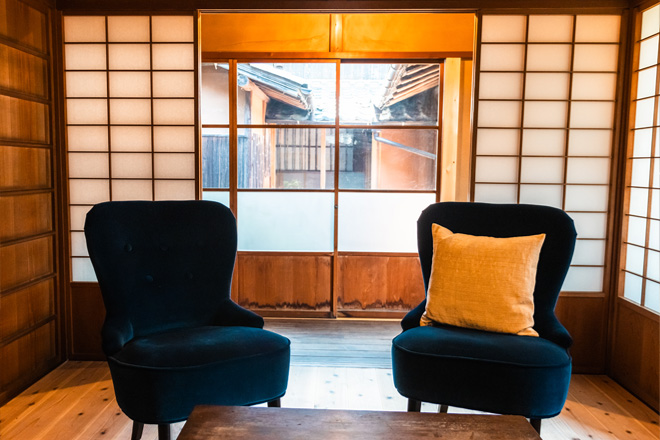 The NIPPONIA Mino Shokamachi complex is comprised of ten rooms, some of them taking up entire two-storied storehouse buildings or with the bedroom in a loft. This spacious, airy accommodation gives guests an unparalleled sense of freedom, while the golden-brown wooden interiors provide storehouse rooms with a sense of affluence and unlimited possibilities, transporting guests to a time when Mino flourished as a center of papermaking.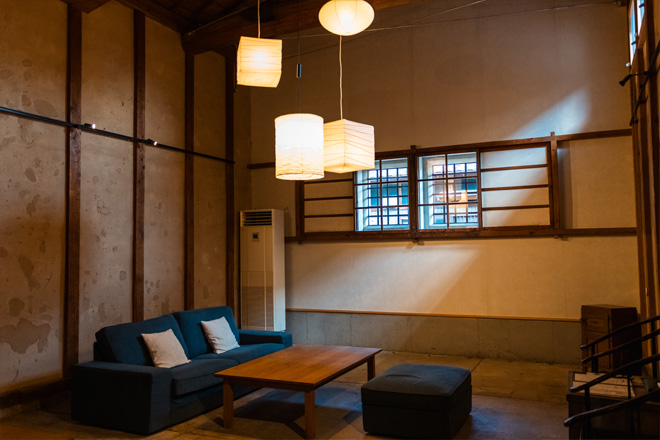 Washi is a product that has long been produced in Mino. In addition to being prominently featured throughout the hotel's interior in the form of wallpaper, sliding doors, and lampshades (giving the lamplight a soft, warm glow), it is even luxuriously woven into the soft pillowcases using a special technique unique to Mino. Furthermore, many rooms showcase washi artwork featuring riveting patterns that were crafted using the waters of the Nagara River. But artwork is not the only encounter with nature that one will have at NIPPONIA Mino—all rooms have a garden view that provides each guest with an intimate view of the hotel's acclaimed gardens.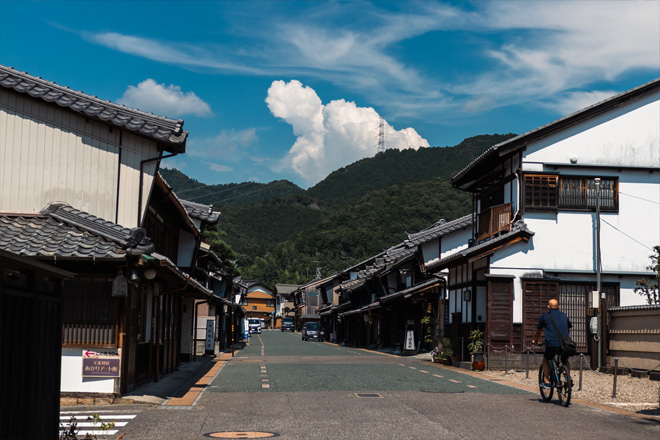 The impressive sights don't end when guests exit the hotel, where rows of buildings built in the Edo period (1603–1867) and the Meiji period (1868–1912) are set against the backdrop of clear open skies. While Mino offers endless views of mountain greenery, this piece of bygone Mino is perfect on its own. With its traditional shingled roofs, innovative fireproof udatsu, and intentionally scorched black walls of the historic buildings (a traditional Japanese method of fireproofing timber), Mino offers a wide range of charms to intrigue and satisfy visitors from near and far.
Facility name:

NIPPONIA Mino Shokamachi
Address:

1912-1, Motozumi Town, Mino City, Gifu 501-3728
Handmade Washi Paper Made from Pieces of Mino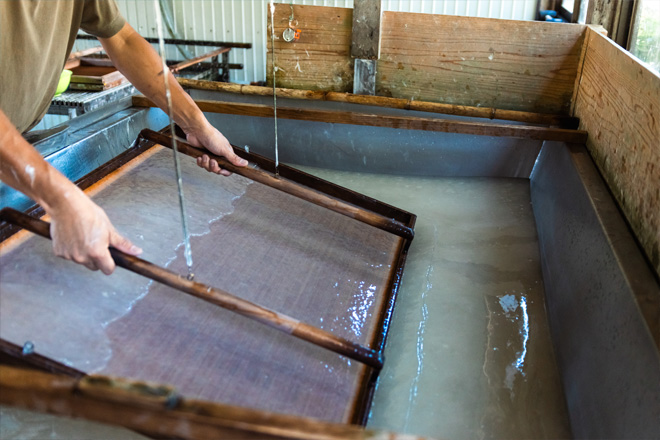 Just a short drive from Mino is WarabeeLand, where visitors can try their hand at making Mino paper from start to finish. In addition to offering workshops, WarabeeLand is a theme park that provides visitors with a taste of life in satoyama—a word with no direct English equivalent that refers to the border between human settlements and nature, where the two provide and care for each other. The numerous rural and fishing villages set harmoniously in nature are perfect examples of satoyama, as is WarabeeLand, which (like washi paper) could not exist without rivers.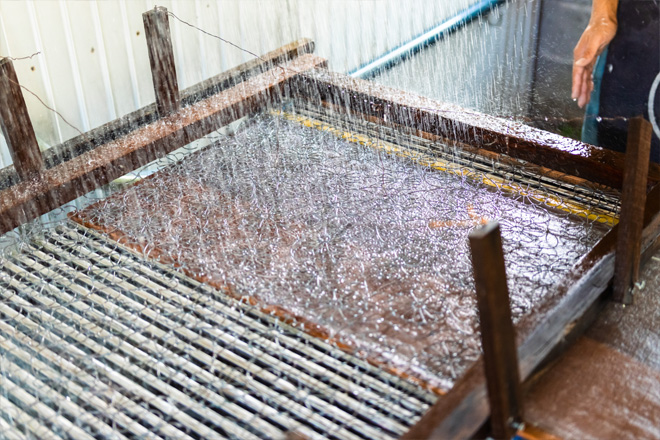 Mino paper is produced using kozo (paper mulberry) fibers in a traditional and laborious process that starts with washing the fibers in clean water to rid them of any debris. Grown throughout the Mino area, the paper mulberry is nourished by the very same Itadori River from which the water for making Mino's signature product is sourced. Mino paper is very strong with an almost leather-like feel, making it perfect for paper screens, sliding doors, lampshades, and other interior items. At WarabeeLand, you'll be able to produce your own sheets of washi under the guidance of master papermaker Takanori Senda.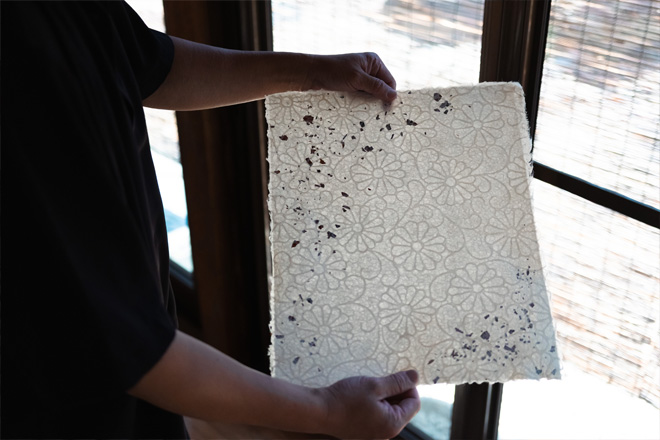 Kozo pulp is combined in a vat with viscous material extracted from the tororo-aoi plant (sunset hibiscus). You scoop up the pulp with a bamboo screen and spread it out evenly on the flat frame through a series of fluid motions. Then, after the pulp layer sets, you transfer it onto a worktable, where it forms the base of the washi. Next, you place various natural offerings of Mino, such as twigs, leaves, and bark, on the still wet paper, sandwiching them between the bottom (pulp) layer and a top layer that you create next. You then produce stunning patterns by splashing water on it. Your one-of-a-kind heritage souvenir of Mino is complete when the two layers are joined and dried, which takes only 15–20 minutes. Shape it into a lampshade or display it on the wall when you return home.
Facility name:

WarabeeLand
Address:

726 Warabi, Mino, Gifu 501-3788
Enjoy Ayu Sweetfish Various Ways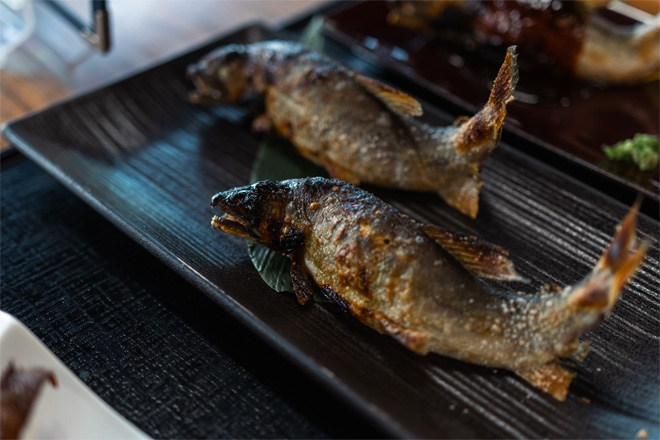 A must-try dish for any visitor to Mino is the local delicacy ayu (sweetfish). For the complete ayu dining experience, Mino Kanko Yana restaurant is the place to go.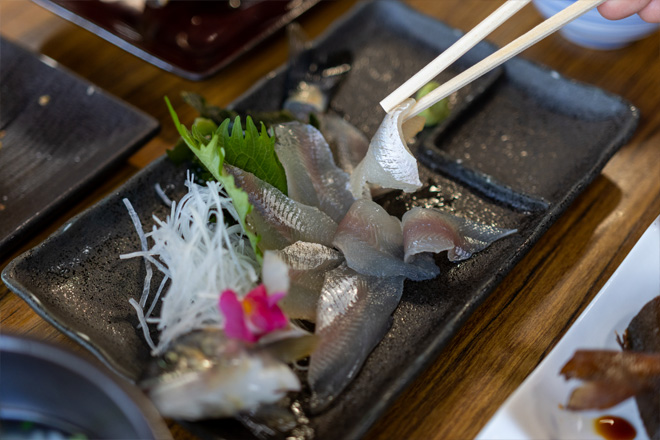 Looking out over the Nagara River, this time-honored dining establishment sets itself apart by serving up a wide range of dishes made from freshly caught ayu, which can be seen swimming in tanks dotted around the restaurant. Mino Kanko Yana does not serve wild ayu, the owner insisting that it has an unpleasantly strong flavor that guests find overwhelming. By using farmed sweetfish, however, he can prepare "ayu that even people who don't like fish will love," as he put it. To get a full taste of Mino, we ordered the Ayu Zukushi set, which features various dishes from ayu sashimi to fried ayu marinated in a vinegar sauce with vegetables, salt-grilled ayu, and deep-fried ayu..

Following the illustrated steps on the menu, we skillfully removed the bones from the ayu and enjoyed an appetizing meal of this versatile fish. Even with the different condiments and preparation methods, the ayu's natural sweetness came through nicely, blending harmoniously with its underlying savoriness. The texture of the fish was also pleasing to the palette, and we agreed that this array of dishes could indeed win over those with an aversion to fish. With a kids' playroom onsite and access to hiking trails along the Nagara River just a stone's throw away, Mino Kanko Yana is the ideal place to bring the whole family and to immerse yourself in traditional Mino culture.
Facility name:

Mino Kanko Yana
Address:

15-1 Maeno, Mino, Gifu 501-3716